Youth nonprofits help ensure the well-being and prosperity of children and young adults. That's an important task that's deserving of support. If you need to fund your activities but need a little inspiration to come up with ways to get folks giving, try these 10 youth fundraising ideas for proven and innovative fundraisers you can host at your youth nonprofit.
1. Car wash fundraiser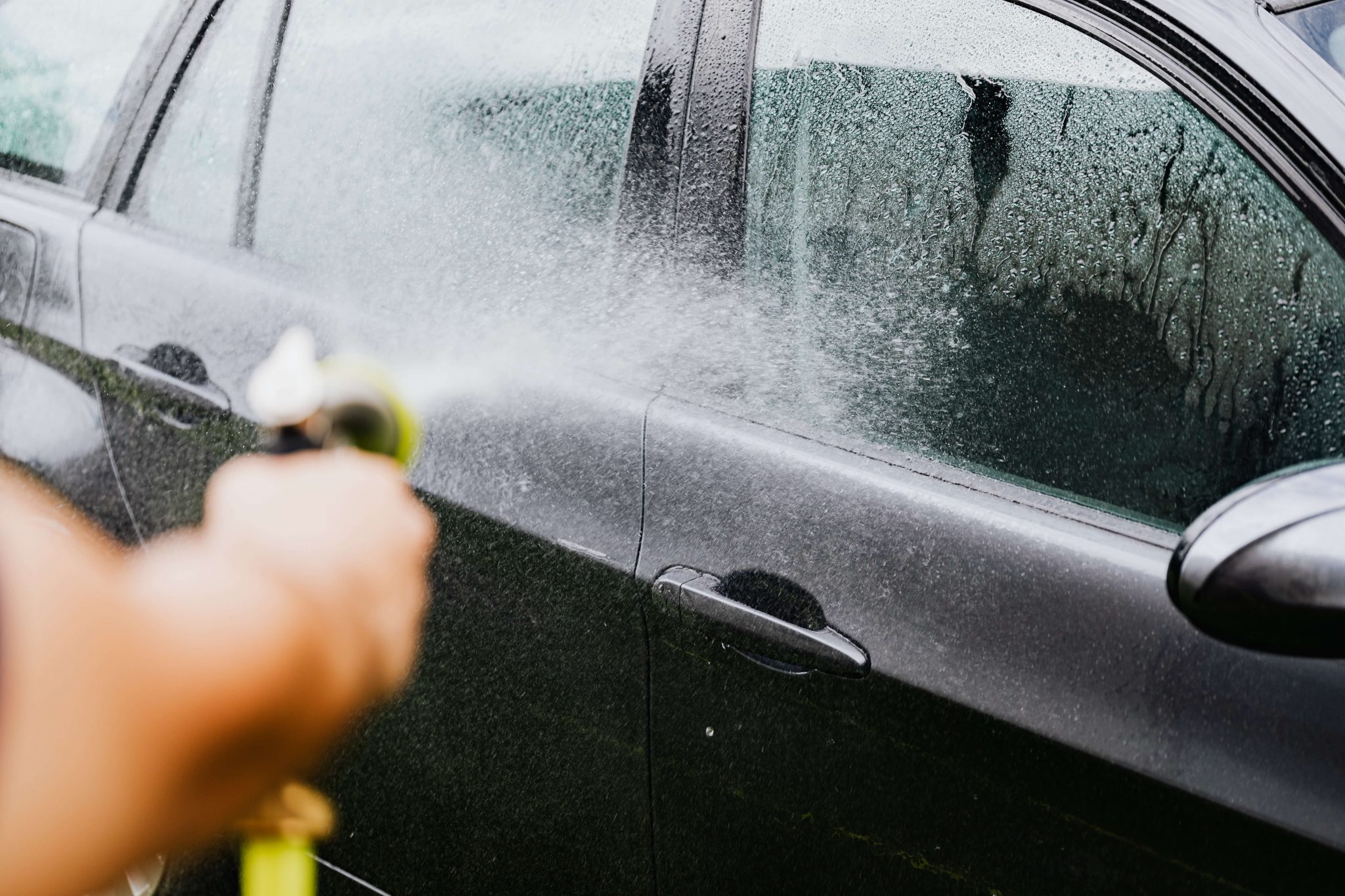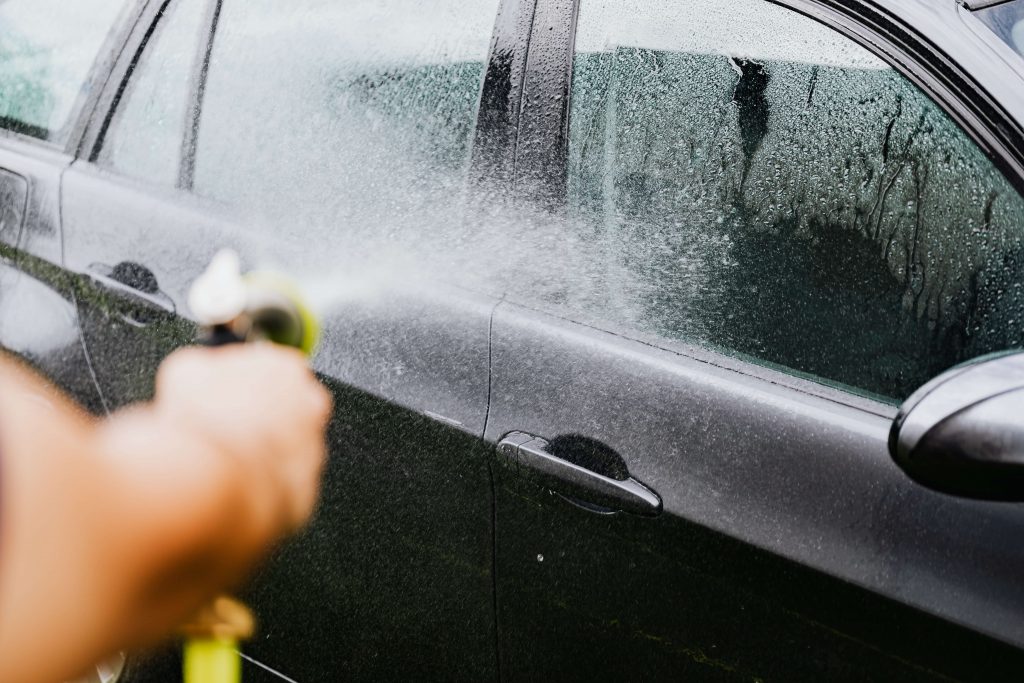 The first of our youth fundraising ideas is a car wash fundraiser. Have you seen high school students from athletics organizations or prom committees washing cars for cash? Of course you have. Why? Because fundraising car washes work. This is a classic fundraiser that has helped many youth nonprofits meet their fundraising goals. But how do you get started?
Find a parking lot you can use in a popular area. Hold up signs advertising your car wash and accept donations to wash cars. Get the kids involved as this can tug at the heart strings and get cars lining up. Set a price for washing cars and accept tips from those who wish to donate more for your cause.
The greatest thing about this youth fundraising idea? The whole family can get involved. The whole family can take part or children can wash cars as a way to learn responsibility and servant leadership.
2. Chores for cash
Kids have a lot of time and a lot of energy. Put their energy to good use with a chores for cash fundraiser. Similar to the fundraising car wash, the goal here is to get kids to perform a task in exchange for donations. This not only teaches children responsibility, it can be a great way to raise funds while beautifying your community.
This type of fundraiser works by encouraging children to complete age-appropriate chores for people in their community (with parental supervision of course). Settle on a donation amount for chores based on time and difficulty level then get to work tackling them. Fundraisers should tackle as many chores as they can together as a family to raise funds for your youth nonprofit.
3. Bake sale fundraiser
Bake sales are a tried and true way of making money for youth fundraising organizations. I mean, who doesn't want a sweet treat? Popular with schools, you could establish a bake sale that takes place during an open house at your nonprofit or during activities at your nonprofit.
To make a bake sale work, buy some goodies or ask your constituents to make desserts they can sell at your nonprofit events. Then sell the goodies at a profit to those who attend your events or come for a tour.
If you are a youth sports organization, fundraise via concessions sales at youth sporting events. You can sell bake sale goods plus a variety of other snacks and drinks during games.
4. Fundraising galas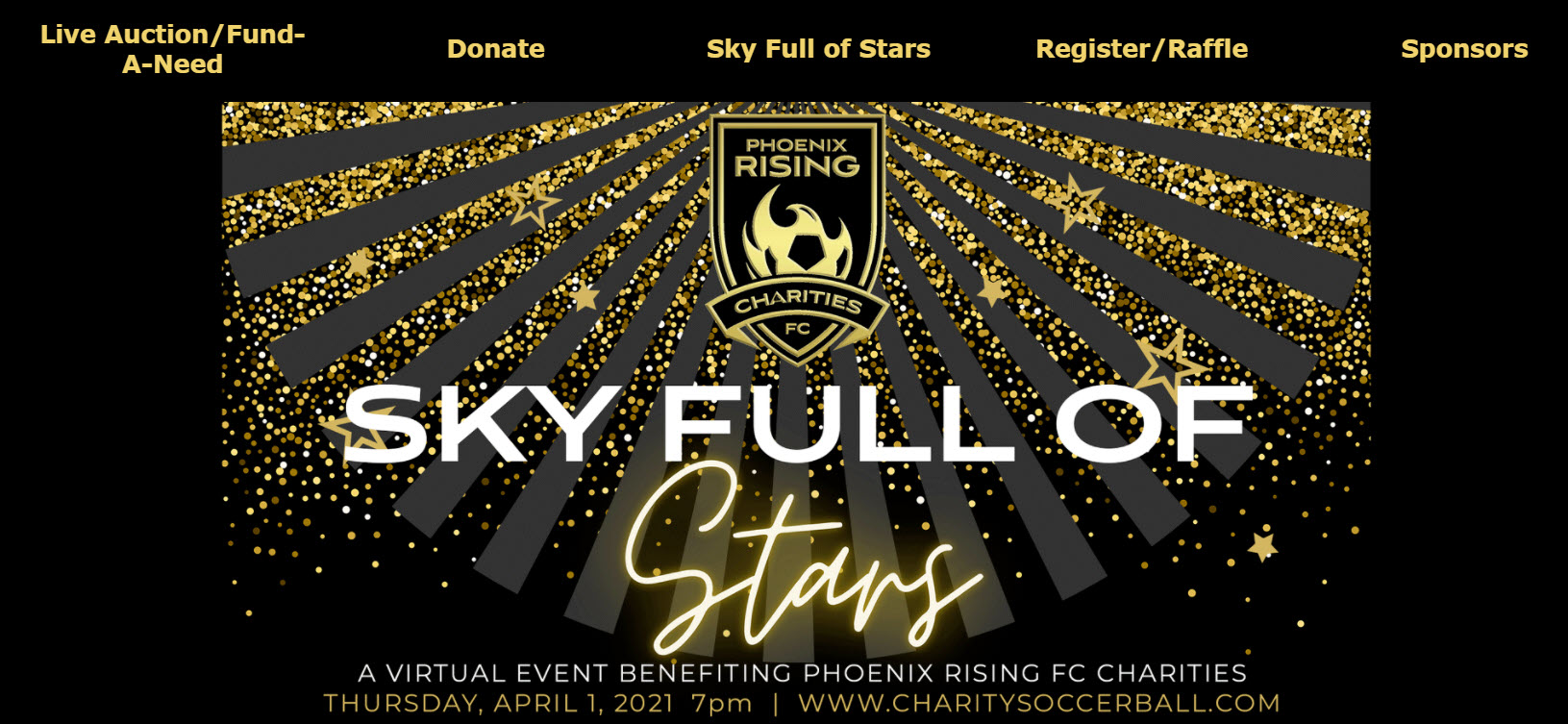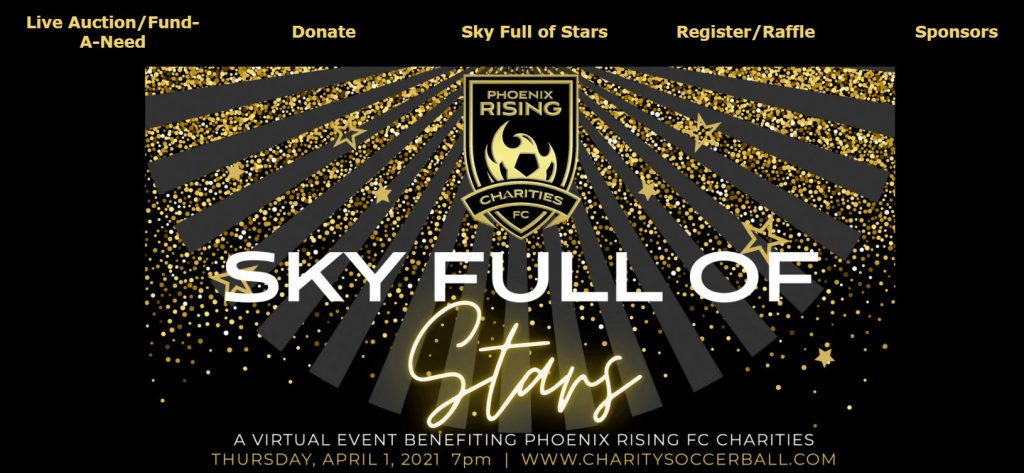 A fundraising gala's a great option for a kid-free night out. Who doesn't like getting dressed up to go out and support youth organizations in an upscale and sophisticated way? Your gala is a great opportunity for parents to get a break from the kids and enjoy an evening together.
That's why it's so important to provide entertainment that will draw parents into the event. You could book a live band or DJ to encourage dancing, magicians to put on a show, or other forms of entertainment that appeal to an adult audience.
Fundraise by the sale of drink tickets and include a fund-a-need event during the gala. You could even incorporate a silent auction into the event. A great example of a gala for a youth organization is the Sky Full of Stars Gala hosted by Phoenix Rising FC Youth Soccer. They hosted an auction fundraiser with entertainment, dinner, and more to entertain their adult guests while raising funds for youth soccer.
5. Silent auctions
Like a fundraising gala, silent auctions are another great option for a parents' night out. Get auction items that appeal to both parents and families so that parents can buy experiences for their family that benefit your youth organization. Bid on parent and kid-friendly auction baskets that benefit your youth organization.
To make your auction event more successful, host sub-events like wine pulls, a raffle, or a paddle raise to raise more funds during the silent auction event.
Boys & Girls Clubs of the Greater Chippewa Valley's Youth of the Year auction is a great example of an auction benefiting youth organizations. Not only is there a silent auction, they're hosting a dinner and presentation from youth benefitted by their program.
6. Family-friendly fundraising events
Host events that the entire family can enjoy together. This is a great way to make memories as a family, so encourage taking selfies or family photos at the event.
You can host a family sports day, tournament, or put on a family-friendly show. The key here is to offer entertainment for entire families. Big Brothers Big Sisters of Western North Carolina excels at hosting family-friendly fundraisers. Their Bowl for Kids' Sake event raised more than $100,000 for the children served by their organization.
7. "Are you smarter than a fifth grader?" trivia nights
If you've ever been curious if you're smarter than a fifth grader, this next event is perfect for you. Put together a trivia show featuring questions from the typical fifth grade curriculum or approximate that and host it at a participating brewery, bar, or restaurant.
Charge a fee to participate and negotiate with the venue to earn a percentage of sales for food and drinks the night of the event. You might even ask that a special drink be made for your group so that you can earn sales from orders of that specialty drink. This is often a great way for these local businesses to make a difference without breaking the bank.
8. Fundraising challenges
Many of you likely remember the ALS ice bucket challenge. This fundraising challenge blew up and raised both funds and awareness for ALS. Your youth nonprofit could do something similar to the ice bucket challenge. To get started, you have to define what your challenge is going to be. It should be something family friendly so the entire family can get involved. That said, it is supposed to be a challenge so add some difficulty to the task. People want to meet a challenge or sacrifice something in order to make a difference. That's why the added difficulty is so important.
Once you've defined your challenge, figure out how you're going to get the word out. A great way to see your challenge go viral is to encourage nominees to nominate others once they complete your challenge and make their donation to your cause.
You can use microdonations to raise funds quickly with your challenge. A donation of $25.00 doesn't cost a donor much in the long run, but can make a huge difference at your nonprofit if it is coupled with hundreds of additional donations of the same amount from people completing your challenge.
9. Lock-ins
We've talked about events to give parents a night off, but what about an event where kids can spend the night without their parents? A lock-in event is a great option to raise funds while giving kids a night of safe entertainment away from home.
Charge a fee to take part in the lock-in or make it a fundraising incentive for kids/families fundraising on behalf of your organization. By fundraising a certain amount, kids earn their spot at the lock-in.
10. Friendly competition


The last of our youth fundraising ideas is all about competition. Peer-to-peer fundraising is a great way to engage supporters and raise serious funds. Put together a tournament for kids to participate in, be it athletics, video games, or other out-of-the-box ideas. Charge a fee to participate and then task participants with raising the most funds for a chance to win a trophy for most dollars raised. This fundraiser can run in conjunction with the tournament to encourage friendly competition both in the activity and with fundraising.
Big Brothers Big Sisters of Colorado hosted a fundraising event at TopGolf that featured an award ceremony. By adding in a little friendly competition they managed to raise more than $113,000!
We hope these ten youth fundraising ideas have helped inspire you to come up with a winning fundraiser you can host at your youth nonprofit. For more helpful advice for youth-focused organizations, check out the resources below.