Silent auctions are a great way to fundraise and encourage donors to get involved with nonprofits. Not only will you be able to raise a substantial amount of money for your organization's cause, but your supporters will also return home with a valuable prize in hand.
Of course, a lot goes into hosting a successful silent auction event. Beyond the items your supporters will take home, the charity auction software you use will be the true backbone of your event. Your attention-grabbing auction items will have your guests tripping over themselves to place bids, so make the bidding process as efficient as possible.
Invest in auction software that offers features like real-time bidding with a mobile and web-based interface. With the right resources, you can elevate your fundraiser from the average auction experience to a streamlined event that will leave a lasting impression on your auction guests.
However, while planning out the technical details of your auction, don't forget that your auction will center around the items you procure for your guests to bid on. Without an exciting collection of auction items, your event may not be the success you hope it is. Luckily, we've created this list of silent auction basket ideas to help you make sure your auction's selection of gifts will have your guests rushing to place the highest bid.
Best Practices for Putting Together Your Auction Gift Baskets
A variety of carefully curated silent auction baskets will be the centerpiece of your auction. From physical items to once-in-a-lifetime experiences, you'll want to collect a diverse selection of auction items to appeal to all of your donors.
Know your supporters
When selecting a gift for a friend or a loved one, you usually keep their interests in mind while you're shopping around. Just like buying a gift for someone you know, it's important to identify your supporters' potential interests and motivations for support before you begin gathering your gifts.
What is your auction's target group? What are the demographics of your auction guests? Is your auction benefitting an animal shelter? If so, you might have quite a few pet owners in attendance at your event who would love to treat their furry, feathered, or scaled companions waiting at home. Or perhaps you're hosting an auction for a school. You'll probably have many supporters who are parents looking to score some family-friendly goodies or win a romantic date night away, sans kids.
Once you've identified your audience, you can begin seeking out specific gift items to add to your auction baskets.
Include experiences
While getting to take home physical gifts may be exciting for some of your guests, for others, planning for an experience is far more enticing. In fact, studies show that more and more people are gravitating toward spending money on travel and events rather than material things, and for good reason.
Psychological studies show that experiential purchases "tend to provide more enduring happiness than material purchases."
In a recent survey, 78% of Millennials said they would rather spend money on experiences than physical items.
U.S. consumer spending on experiential travel and events overall has increased 70% since 1987.
And nearly 100% of us would love to be able to travel again after seeing far too much of our living rooms in 2020 and most of 2021. (Source: Generally, all of humanity)
So, before you stuff your baskets full of fun items, don't forget to add a few all-inclusive trips or weekend getaways into the mix.
Not every basket has to be a big-ticket item
Building up your revenue with a silent auction doesn't necessarily mean you need every gift basket to be extravagant.
While it may be nice to have a multitude of expensive gift baskets for guests to bid on, don't stress yourself out trying to procure big-ticket items for every single basket. Rather than focusing on single pricey gifts, try bundling smaller donations into one basket.
Keep up with trends
To keep the bids rolling in all night, keep trendy items in mind when selecting your auction items. While you don't have to put the latest gadgets and popular items into all of your baskets, being aware of cultural trends can help you find unique additions for your gift baskets.
For example, while monthly subscription boxes for everything from skin care to home-cooked meals weren't very prevalent over a decade ago, they're very popular today. Include a few months of a subscription box into some of your gift baskets and your auction guests will get to try new things.
Make sure to highlight your items well
As you begin marketing your auction, don't forget to highlight auction items through various channels like social media, email, and your website, especially if your auction will be a virtual event. By teasing your gift baskets, you can generate excitement for your event and increase attendance.
Advertising your most unique items will help your event stand out. Share your silent auction basket highlights on all of your social media platforms, using both photos and videos to boost your items' appeal. In your videos, remember to describe your items in detail.
Rather than saying "Score a weekend getaway to wine country," try calling attention to specific elements of the trip. Using descriptive imagery like "sip award-winning wines in the lush hillsides of Napa Valley" will help your guests better envision the experiences you're offering.
Set a minimum bid
Establishing a starting bid for your gift baskets is essential for attracting your guests' interest. To work out what a reasonable starting bid and bid increment would be, begin by researching each item's fair market value. A general rule of thumb is to set your starting bid around 25-30% of the fair market value to give your supporters the opportunity to win coveted items at a great price.
If you've purchased items for your silent auction baskets, set the minimum bid closer to the amount you purchased the item for to avoid losing money. For unique and high-value items, it's okay to set a higher starting bid. It's not always easy to establish fair market value for some of these gifts, so estimate what it cost your donor to provide this item and use that as your reserve price.
Auction Basket Theme Ideas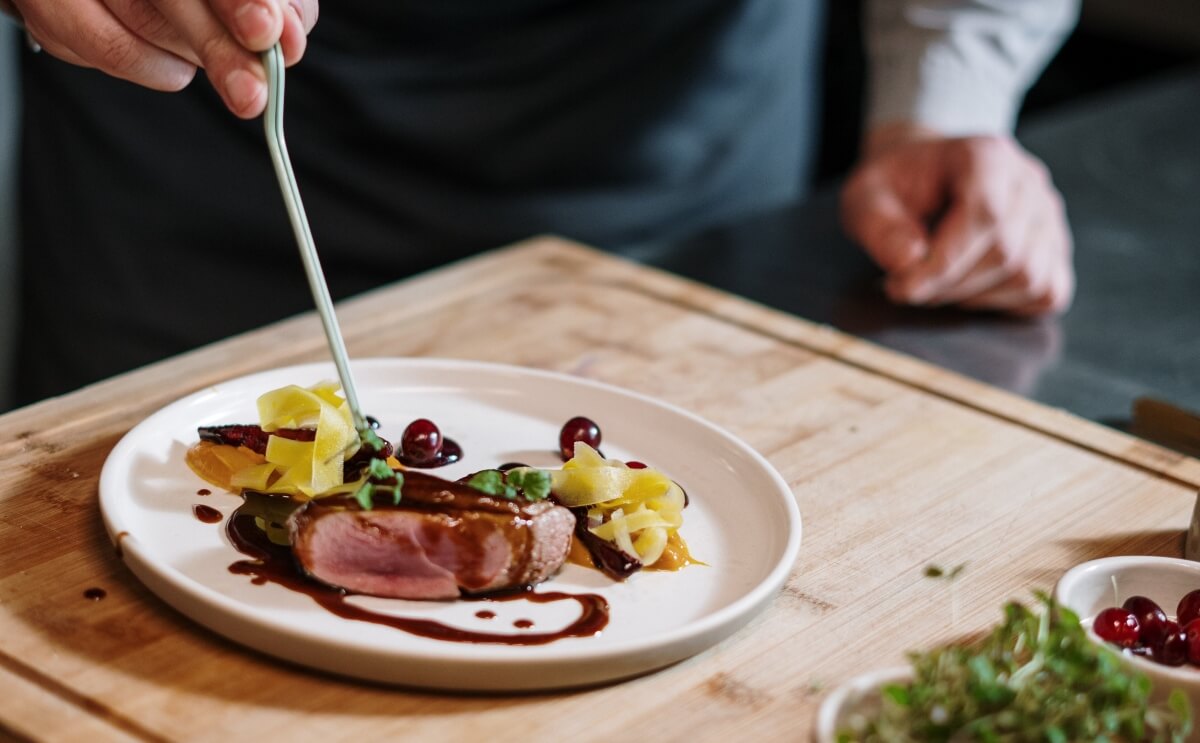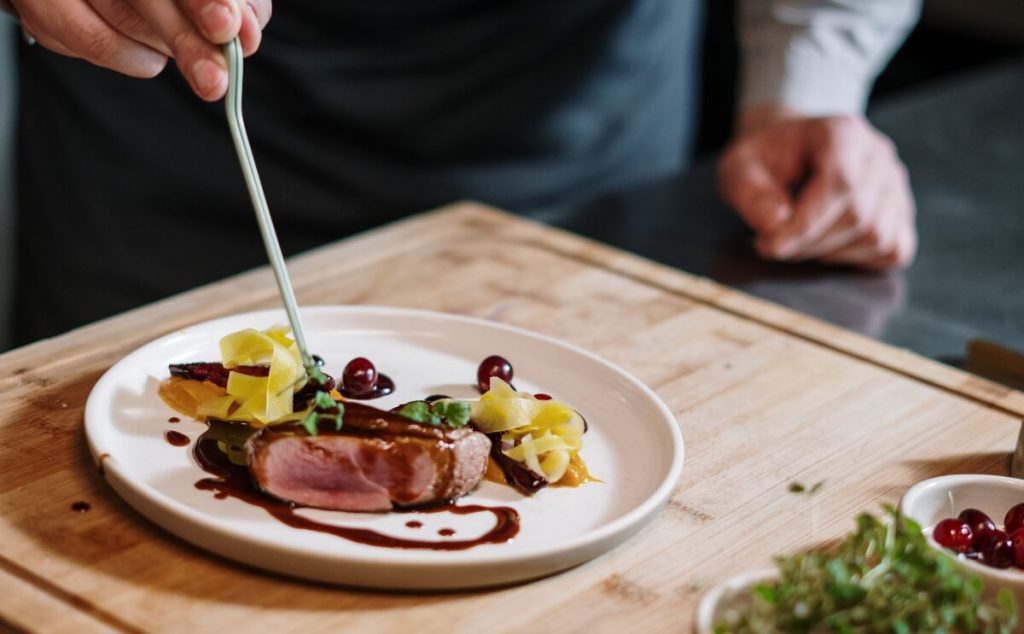 Food & Drink Auction Basket Ideas
Hometown Flavors – A local flavor gift basket is a great way to highlight local businesses. Collect gift cards from shops and restaurants in your area and help your basket winner get to know all of the local hidden gems.
Spices of the World – For those looking to introduce their tastebuds to new flavors, a basket full of exotic spices can help liven up mealtime at home. Simply collect a wide variety of spices in a basket for your guests to bid on, or offer a subscription service for a new flavorful adventure every month.
Wine Lovers – For those who are ready to branch out from their favorite reds and whites, a wine basket is a perfect place for aspiring wine connoisseurs to start. Choose a bottle or two of high-quality wines, and pair them with a selection of gourmet crackers and nuts, robust cheeses, and cured meats.
Craft Beer Basket – Support local breweries by putting together this beer lover's gift basket for your silent auction. If you're looking for something more adventurous, a "Beers of the World" basket or a craft beer subscription will impress any beer snob.
Caffeine Kit – Caffeine-fueled auction guests will spark a bidding war over this silent auction basket. Coffee lovers will jump at the chance to try new coffee blends or brewing methods for their morning, afternoon, or evening cup of joe. For tea-drinkers, an assortment of tea flavors paired with tea biscuits will surely satisfy the tastebuds.
Death by Chocolate – Cater to your chocolate lovers with an indulgent "death by chocolate" gift basket. An assortment of high-quality chocolates, some chocolate-covered nuts and espresso beans, and unique international chocolate options will satisfy anyone with a passion for chocolate.
Sports & Fitness Auction Basket Ideas
Fitness Fanatic – Fitness nerds will flock to this at-home workout gift basket. Protein powder, water bottles, yoga mats, and resistance bands will ensure they have everything they need for a quick sweat without a gym. Big-ticket items for this basket could include fitness tracker watches or gift certificates for at-home personal training sessions.
Running – Lace up your running shoes for this silent auction basket idea. Motivational shoe tags, non-slip headphones, sweatbands, and compression sleeves are great gifts for cardio lovers. Add safety strobe lights so your basket winner can run safely at night and a hands-free dog leash for their furry workout companion.
Golf – For those who like to spend their weekends out on the green, this golf basket has all the tools they need to up their game, whether they're playing for fun or prepping for a tournament. Premium golf balls, a putting green, and a collection of tees are great gift options. Big-ticket items for this basket might include a set of golf clubs, a golf simulator system for at-home practice, or an unlimited golf getaway at a luxury resort.
Winter Sports – When the snow falls and it's time to hit the slopes, this winter sports basket will keep athletes safe and warm. Add ski goggles, hand/feet warmers, and a thermal phone case to this basket, alongside a season ski pass and a few lessons for those who are new to the sport.
Tailgate Gift Basket – Give your auction guests the opportunity to show their pride in their team by creating a sports fan basket for them to bid on. Include team jerseys, branded beer coolers, and tailgating games to go with their tickets to the big game.
Seasonal Auction Basket Ideas
Fall Lovers – As the weather gets colder, there's nothing like snuggling up under a cozy blanket or sipping from a cup of cinnamon-flavored hot chocolate as you wander through a corn maze. Give fall lovers at your auction the opportunity to bid on a basket to celebrate their favorite time of year with an autumn-themed gift basket.
Backyard Summer Fun – When the heat hits and there's nowhere to escape to, this summer basket can provide some much-needed relief and fun. Pool floats and yard games can help your auction winner take their mind off of the heat and enjoy the best parts of summer.
Snow Day Survival – Depending on where you live, winters can be brutal. If your area is prone to snow, this snow day survival kit will keep you warm and cozy when you're stuck inside. With hot chocolate, marshmallows, board games, and a fun craft activity or two, snow days will be something to look forward to.
Happy Holidays – For those who never pass up a chance for celebration, pull together a holiday-themed gift basket. Give your auction guests all they need to celebrate Christmas, Hanukkah, Halloween, Valentine's Day, the Fourth of July, or any other holiday in style.
Outdoor Auction Basket Ideas
Camping – Outdoorsy individuals will surely treasure the opportunity to add some unique items to their camping packing lists. A hammock, portable camp stove, and an outdoor survival kit are great additions to this basket, and potential big-ticket items might include a new tent.
Fishing – For those whose weekends are reserved for trips out on a boat, put together this fishing basket for your silent auction. A lure-making kit, line cutter, and the latest in fishing technology will equip fishing enthusiasts with all the tools they need for a successful day out on the water.
Picnic in the Park – There's nothing quite like al fresco dining when the weather's warm. To help facilitate a pleasant outdoor meal experience, auction off a picnic gift basket with dishware, cutlery, wine glasses, and a cheeseboard.
Activity Auction Basket Ideas
Candy-making – This candy-making gift basket is made for an auction guest with a sweet tooth that can never be sated. Start with a candy-making cookbook, and then add some silicone molds, stainless steel dipping tools, and some non-stick baking mats. If there are candy-making classes in your area, a gift certificate will come in handy for beginners looking to master the art of sugar confections.
Get Crafty – When putting together a silent auction basket for the crafters at your event, make sure to include a wide range of materials. Creative individuals are often up for a challenge. While a serial knitter might appreciate some high-quality, plush yarn, the opportunity to try their hand at pottery could be a fun possibility.
Art Appreciation – When it comes to an art lover's basket, don't forget to include art appreciation opportunities. While artists will love a new set of paintbrushes or acrylic paint, offer a unique experience like a tour of the local art museum for those who simply love the craft.
Music Lovers – For the music lovers at your silent auction, Bluetooth speakers, headphones, or gift certificates for music streaming platforms are all fantastic gift basket ideas. A more experience-oriented basket might include concert tickets and music lessons to provide your guests with unique opportunities they'll appreciate for a lifetime.
Bookworm Gift Basket – Portable reading lights, an e-reader, a monthly book subscription, and a gift card to a local bookstore are all great items to add to a basket for bibliophiles. Bookworms will love the opportunity to find a new favorite story they can read on the go.
Photography – Set the aspiring photographers at your auction up for success with a basket containing all the latest camera accessories. Tripods, camera bags, camera lenses, and a hard drive are perfect additions to a photography lovers basket. Consider auctioning off a DSLR camera kit as a big-ticket item for photographers who are just getting started in the field.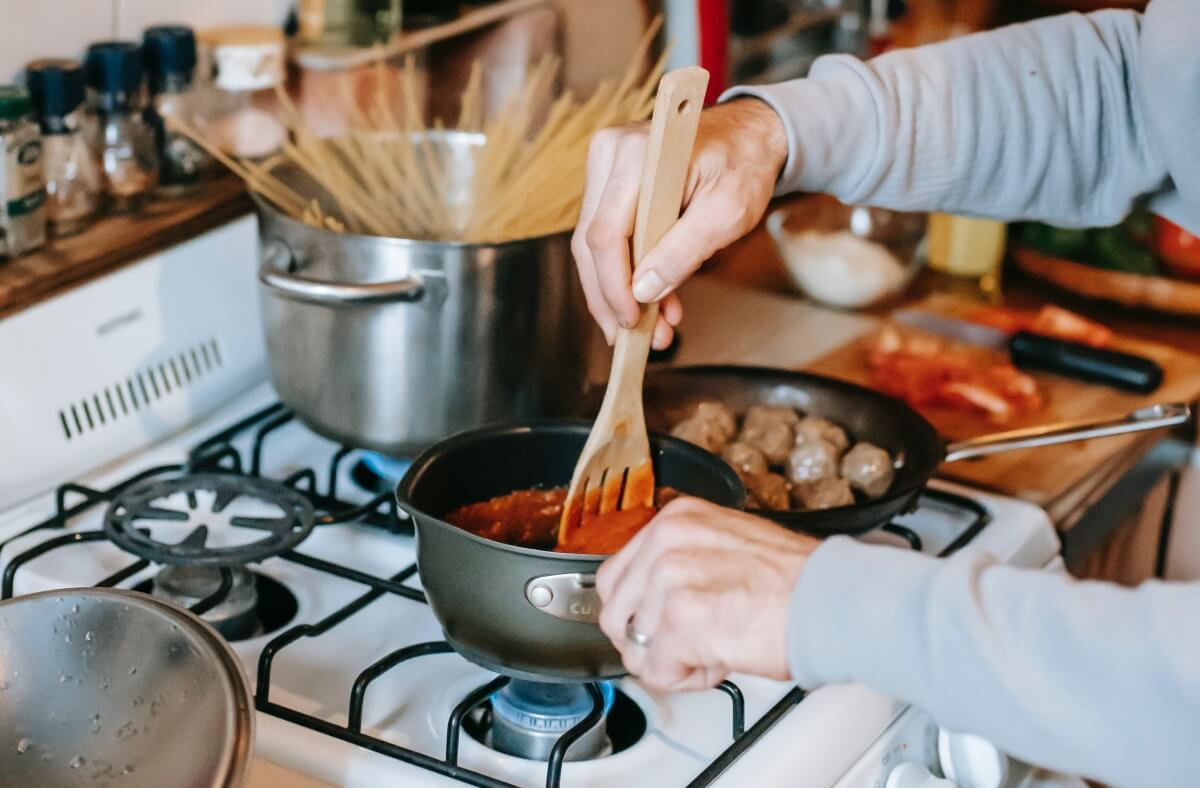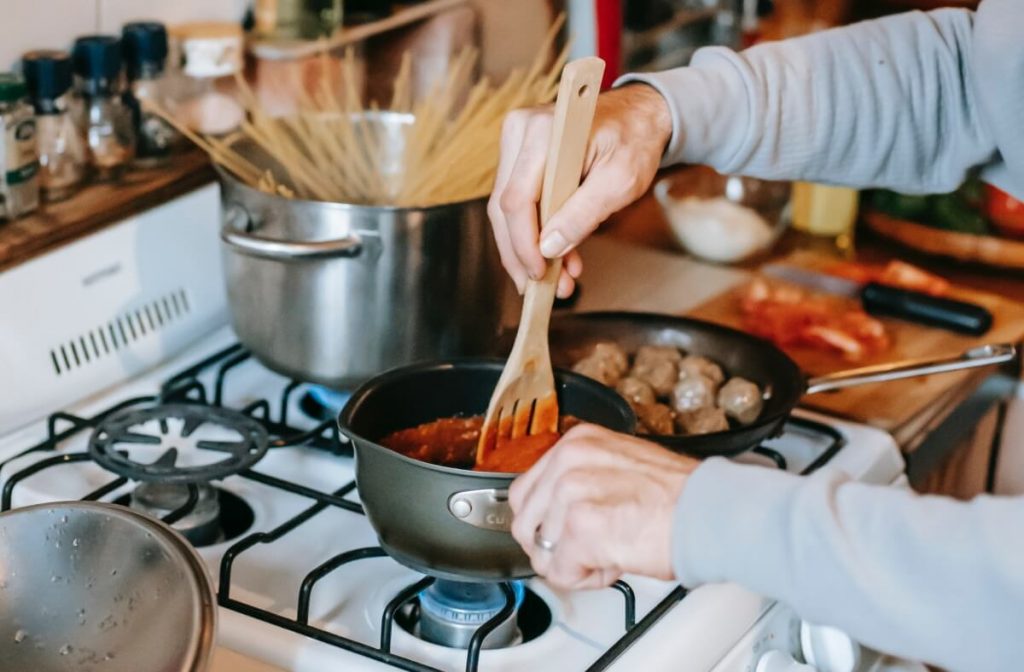 Home Goods Auction Basket Ideas
Gourmet Chef – Amateur chefs will love the opportunity to elevate their kitchen adventures with high-end cookware and new recipes. Add a cooking class or two into the mix for a more exciting experiential basket.
Cooking Gadgets – The constant innovation of the culinary industry has enhanced the lives of amateur chefs everywhere with the help of technology. For this basket, consider adding one-of-a-kind kitchen gadgets like a sushi-maker for your next sushi night or a vacuum sealer to keep food fresh longer.
Smoothie Lovers – Health nuts and blender-obsessed individuals will appreciate a smoothie lovers basket, complete with all the tools they need to blend away. A high-quality, multi-functional blender and insulated, leakproof smoothie bottles will encourage your winning guest to whip up nutritional drinks in no time.
Grill Master – The flavor master who can always be found commanding the grill during a Memorial Day picnic deserves all the best tools to get the job done. A selection of barbeque sauces and rubs, a stainless steel tool set, and a cutting board will thrill anyone who lives to grill. Add a grilling cookbook into the mix so your resident grill master can delight the tastebuds with some new recipes.
Baking – There's nothing like the smell of fresh chocolate chip cookies wafting through the home, and with a baking basket, one lucky winner will never be without baked goods. Equip your home bakers with a set of non-stick pans, a kitchen scale, and a shiny, new stand mixer.
Gardening – Anyone with a green thumb will love a basket with a pair of new gardening gloves or a toolset. For aspiring gardeners, a starter seed kit can help them start their own garden at home.
Furry Friends – For the dog or cat owners at your silent auction, include some must-have pet toys and treats in this pet lovers gift basket. Healthy biscuits, plush toys, cute food and water bowls, and maybe a laser pointer or two are sure to satisfy the animals in their lives. For the humans, add a paw-print mug and a few gourmet snacks so everyone in the household always has a treat on hand. A gift certificate for the local pet salon or supply shop is a great addition to this charity gift basket as well. And while all pets are adorable in their own ways, even the most doting pet parent knows that their animal companion's cuteness doesn't always mean they're clean. An odor-busting candle or carpet stain remover will help keep pet-human harmony in the home intact.
Candle Gift Basket – Auction guests with an aromatherapy obsession will love the opportunity to add a few high-quality candles and diffusers to their collection of home fragrances. Include matches or lighters as well, and don't forget a candle snuffer. All candle lovers know the struggle of blowing out a candle only to have the smell of candle smoke ruin your freshly scented room. With the right candle accessories, you can keep your basket winner's home smelling delightful.
Family-Friendly Auction Basket Ideas
Movie Night – One lucky winner will take their movie nights up a notch with this silent auction item. Fill this basket with popcorn and classic movie snacks. Add some unique popcorn flavoring options for adventurous snackers. Streaming platform gift cards are a great option for a comfortable night in, or opt for movie theater gift cards for those looking to watch the latest hits on the big screen.
Beach Day – With a few high-quality beach towels, water bottles, sunscreen, and a spacious beach tote or cooler, you can pull together this gift basket for anyone who loves a trip to the beach.
Game Night – Mix up family game night with this gaming basket filled with the latest board and card games. Those who enjoy a bit of raunchy fun may find cheeky, adult party games an attractive option to bid on, while fantasy tabletop role-players will always appreciate a set of high-quality dice or a portable tabletop kit. For big-ticket items, look to the newest gaming systems to pique video gamers' interest.
Pop Culture – No one is more passionate than pop culture lovers, so a themed gift basket will definitely spark a bidding war. Whether you have Star Wars devotees or Marvel maniacs at your event, a pop culture basket dedicated to popular TV shows or movie franchises will attract a lot of attention.
Adult Auction Basket Ideas
Date Night – Finding time to plan a date isn't always easy. With this silent auction basket idea, you can take the guesswork out of planning a date night for a lucky winner. A night in may require a bottle of bubbly, a few champagne glasses, and a romantic movie. Or, for those who are in search of a sumptuous night out, include a gift certificate for a local restaurant or an overnight stay at a boutique hotel downtown.
Spa Day – This basket is self-care made simple. Put together some aromatic bath bombs, soothing face masks, and luxurious soaps for a spa experience at home. A gift certificate to a local spa would also be great for a day of relaxation and pampering.
Self-care – A self-care basket is perfect for anyone feeling overworked or stressed out. Chamomile tea, a cozy blanket, essential oils, and something inspirational will help your winning guest find a little calm in their life.
Weekend Getaway – A weekend getaway is a great way to reset and refresh without needing to travel too far or for too long. Auction off travel vouchers or an all-inclusive weekend stay at a luxury resort to make planning a short vacation stress-free for your gift basket winner.
Adventure Seekers – Wanderlust-ridden auction guests will love the opportunity to bid on experiential travel opportunities. Whether your idea of adventure is getting thrills from experiences like skydiving or simply just exploring new countries, an adventure seeker's gift basket can be tailored to any experience.
Tech Gadgets – As a big-ticket offering, stuff this silent auction basket with the latest tech gadgets. From Bluetooth headphones to a brand new smartphone, tech nerds will surely drive up the bidding for this auction item.
Cigar Aficionado – This silent auction basket idea is sure to be a hit for casual cigar smokers and fervent cigar lovers alike. Include accessories like a cigar cutter and a humidor so your auction guest can keep their new selection of cigars fresh until they're ready to be lit. If you want to up-the-ante, you could even make it a wine and cigar gift basket!
All That Glitters – Add a touch of glamour to your silent auction with a luxury jewelry gift basket. Find unique pieces to make this basket one-of-a-kind, or put together a matching set. Don't forget to include some storage and display organizers as well.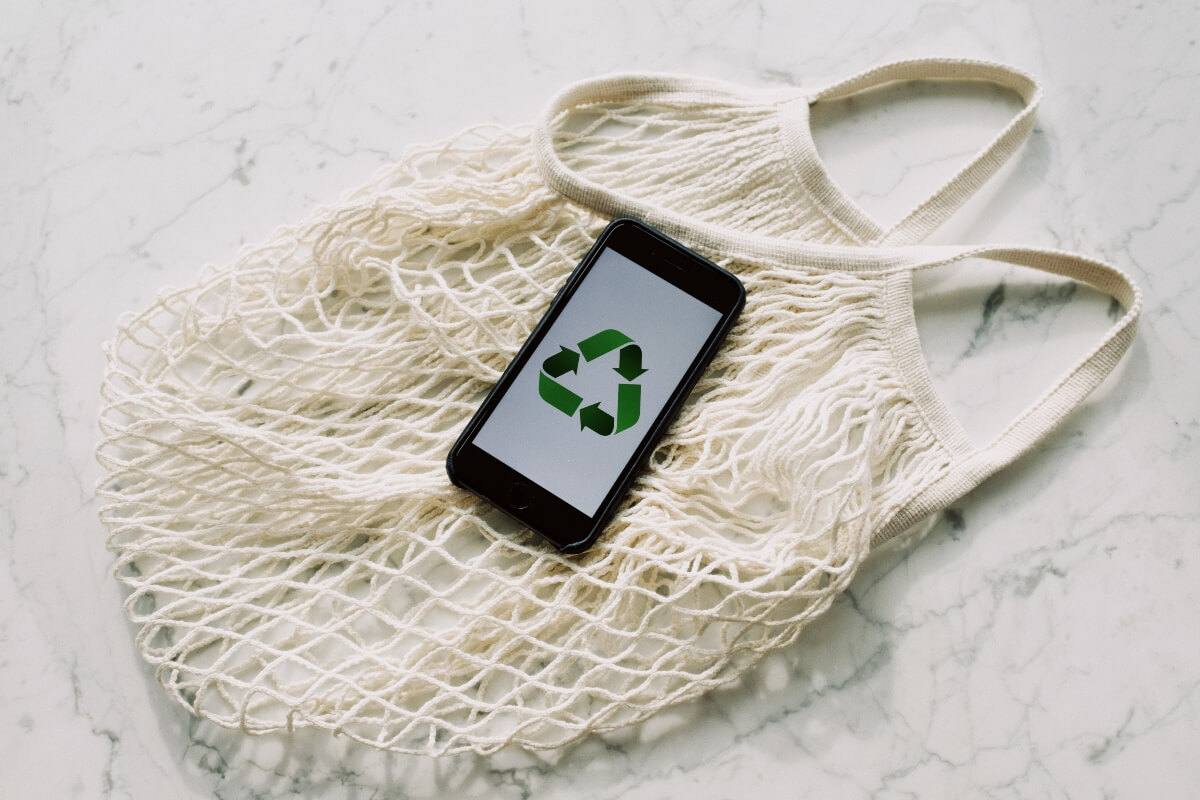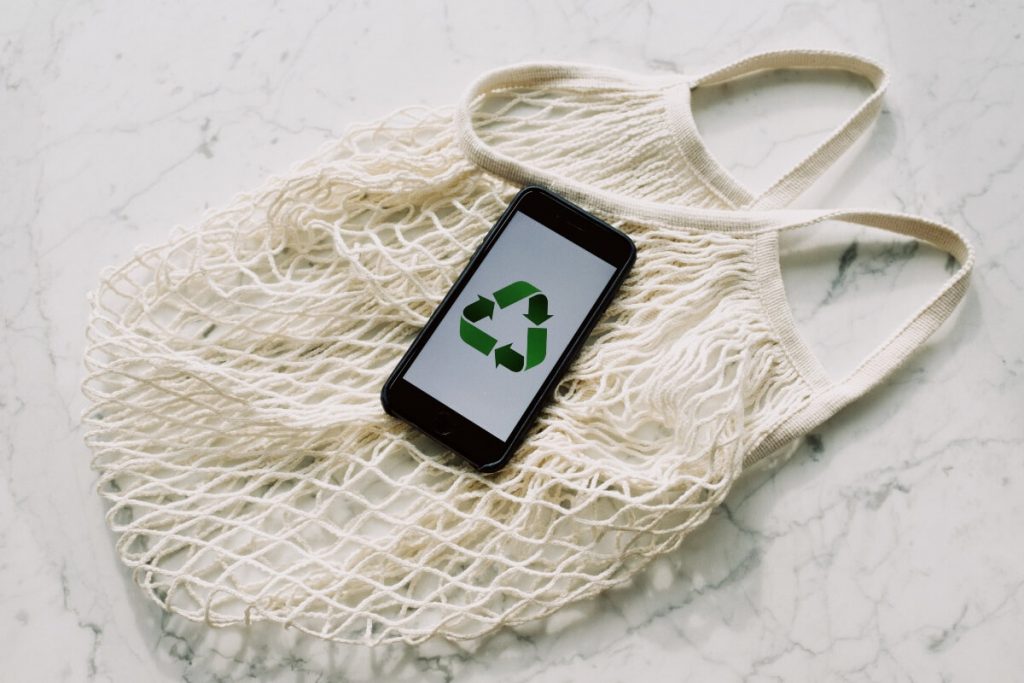 Unique Auction Basket Ideas
Car Detailing – Anyone with a car is sure to appreciate this car care gift basket. Air fresheners, polishing cloths, a floor mat set, and gift certificates for oil changes and tire services will help any car owner keep their car in tip-top shape.
Mystery Box – Add a unique touch to your roster of auction items by offering a mystery box for your guests to bid on. Box up a mystery item, big-ticket or not, and make the big reveal once your winning guest accepts their prize.
Eco-chic – Being mindful of the environment is essential to keeping our world healthy, and this gift basket makes it simple. When putting this basket together, think reusable. Metal straws, a portable cutlery set, and reusable coffee cups and shopping bags will help your winning guests cut down on their waste.
Karaoke Star – Some people are just made for the stage, and with this karaoke gift basket, they can take the stage home with them. For the karaoke lovers at your event, auction off an at-home karaoke system as a big-ticket item. For a smaller, more portable karaoke experience, try adding a wireless Bluetooth microphone and speaker to your gift basket.
Gift Card Bouquet – Auction off endless opportunities to your guests with a gift card bouquet. Gather a selection of gift cards to major retailers and local shops so your winning guest can save money the next time they shop at their favorite stores.
Farmers' Market – If your guests enjoy perusing the local market on the weekends, this gift basket idea is perfect. Cooler bags, a shopping list pad, and a guide to what's in season and when are essential for a successful farmers' market trip.
Final thoughts
Take your silent auction to the next level with an exciting collection of gift baskets and big-ticket items. Then, once you've secured all of your items, make sure to invest in a comprehensive auction management software to organize and facilitate bidding for all of your guests.
Want more info on making your next silent auction a success? Explore these resources to help you along your auction planning process:
Need auction software that makes item management and bidding easy?