College often brings back fond memories of fun events and stressful exams. Coming up with fun college fundraising ideas might make you feel like you're back in finals week, but staying focused on the students you're raising money for can make things easier. For universities, successful fundraising is dependent upon fostering unforgettable memories and making a lasting relationship with students. After all, today's students will be tomorrow's alumni, and alumni donations are one of the most important revenue streams a school has.
An emotional connection drives alumni into being long-time donors. But college fundraising can be difficult. Think about how many students are in and out over the years. How is it possible to keep up with each graduate? Simple answer: it isn't. People move, and their salaries will vary.
To make your college fundraising ideas more successful, start encouraging donations before graduation. If you can create fun and memorable fundraising experiences for students before they graduate, they'll be more likely to stay invested in making those experiences possible for future students as alums. Nurturing donations before graduation also allows for donations to continuously improve your school.
Here are some of the top ways your school can lay the groundwork for future fundraising success:
1. Hosting a Barbeque
Everyone loves food—this is a given. It's especially true for students! College fundraising ideas like this can be held on campus at the student center. Charge per plate or a flat admittance fee and have staff/student programs donate utensils and food items. Make the fee affordable, since many students don't have a lot of extra cash. Not only is this engaging for students, but it also provides them with a delicious meal they probably haven't had in a while. (We get it–instant ramen is totally a food group in college.) You can also invite members of your community to attend your barbeque. It can help you raise a little more and can help your school build relationships with the people in your area.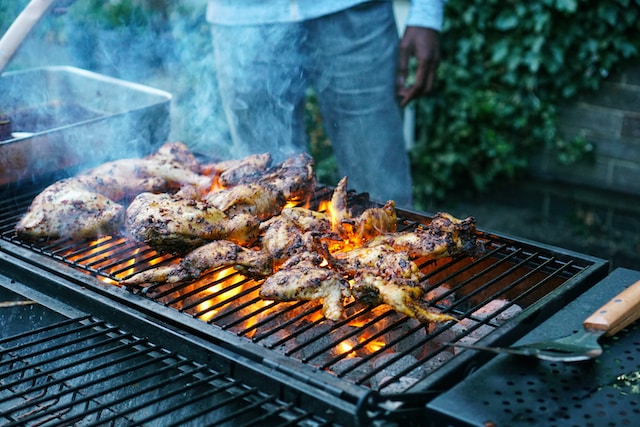 2. Holding a Community Service Event
Students want to feel like they're valuable. Giving back to the community can provide them with a sense of purpose and fulfillment. Organizations and universities have close ties to one another. To leverage this relationship, organizations at your school can sponsor a community service event for your students to come together and help the people around them while also raising funds.
A great example of this is at the University of South Florida. Moffitt Cancer Center is a nonprofit research center located on USF's campus that's a part of their health department. "Miles for Moffitt" was hosted on campus for twelve years but has since moved to downtown Tampa as of 2018. It's a run/walk for participants who want to raise funds for the facility and department. Volunteers are needed for water stations and cheering on participants. Money might be tight for students, but giving time is free.
3. Hosting A Flea Market for Students and Staff
A flea market is a great opportunity for students to sell their own materials and show off their skills while also raising money for your university. Students in the art program can sell their unique creations and aspiring professional bakers can sell their treats alongside the art. Think of this like your university's own farmers' market. Students get to express themselves and make connections while also earning extra money.
How do college fundraising ideas like this raise funds for your school? Charge students a small booth fee for them to secure a place in the market. Throw in a university-sponsored coffee stand and watch your funds soar. College students RUN on coffee. Remember that emotional connection mentioned earlier? Students will feel valued by earning extra money and showcasing their skills, while your school is able to fundraise alongside them.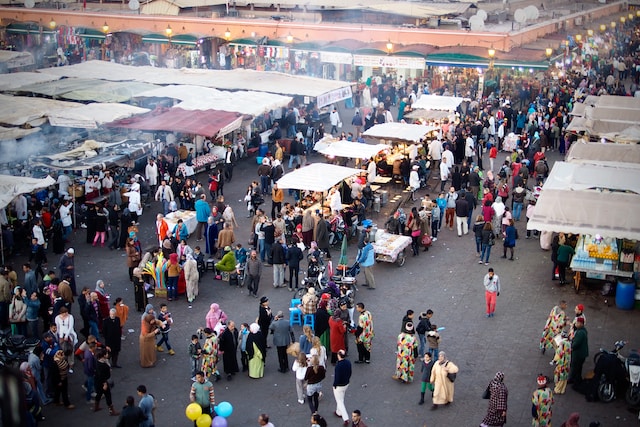 4. Selling Branded Apparel
Team spirit is one of the biggest facets of college life. Each university has their own mascot and theme. Sporting events are a living and breathing representation of that. Students typically go to these games for free or at a discounted rate, which makes for an easy weekend activity!
Take this opportunity to sell branded merchandise with your school's logo or tagline at these games. Everyone at sporting events is amped up with team pride and will be more than willing to purchase an additional shirt or item to bring to future games. This might be one of the most utilized college fundraising efforts, and that's because it works. You can even set up a simple online store to sell merchandise before and after the big game. Students, faculty, and parents alike will love the chance to make sure they're geared up before big events!
5. Competing in Challenges
Since these college fundraising ideas are mostly peer-to-peer events, these fundraisers can help your students and staff connect with each other and create a memorable relationship. Challenges are a really great way to do this. Include staff in different departments alongside students to raise money.
One way to make sure everyone's engaged with your peer-to-peer campaigns is to invite different departments to create their own teams and go head-to-head in the fundraising challenge. Offer fun incentives like giving the department that raises the most money the opportunity to name a new building/campus feature. How neat would that be? Years after graduation, a part of each student's experience will still exist at the university.
Social media is a great way to create challenges and raise funds. For example, the University of Vermont went to social media to pose a unique idea that would both raise money and increase community engagement. The "Move In Day Challenge" welcomed new students via social media while also raising money from younger alums. A challenge like this gives your school a human presence online, which makes donations more of a reality.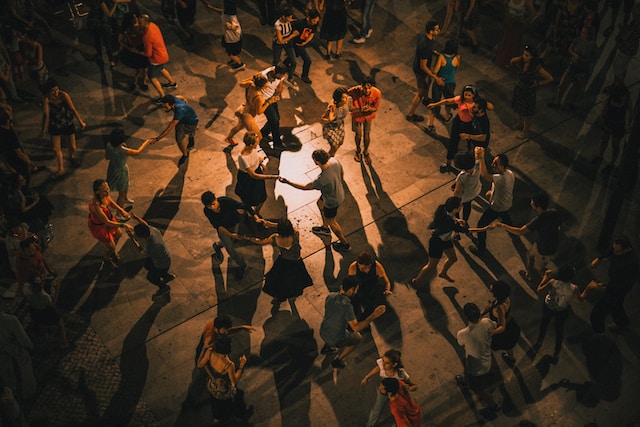 6. Dance marathon
Peer-to-peer events are a great college fundraising idea. Host a dance marathon that lasts anywhere from 15 to 24 hours where students can dance the night away. Students can collect pledges from friends and family based on how many hours they stay on their feet dancing. For a great example of a dance marathon fundraiser, check out the University of Central Florida's Knight-Thon fundraiser. Their annual 20-hour dance marathon has raised over $8 million for Orlando Health Arnold Palmer Hospital for Children over the past 26 years.
If such a long event seems overwhelming, host a dance competition instead! Students can create teams and pay a small fee to perform their original choreography in front of their peers and a panel of judges. Offer prizes like gift cards or box tickets to a school sporting event to the competition winners.
7. Raffle
Raffles are a classic fundraiser that are also affordable for your students. Between tuition and living away from home, students have a lot of expenses and often can't afford nonessential luxuries. Selling cheap raffle tickets for fun prizes is a great way to entice students to participate in your fundraiser without breaking the bank. These fundraisers give students a chance to have experiences they normally wouldn't be able to afford.
Establish different tiers of prizes for your raffle. Big prizes could be tickets to a nearby amusement park or upcoming concert. Smaller prizes can include branded backpacks and other merchandise or a mini Keurig for their dorm room. Make sure the raffle prize offers a good value in comparison to the ticket price to attract more students.
8. Movie night
Movie nights are always a good college fundraising event. Everyone loves a good film, especially one they get to experience with friends. Movie theaters are getting more and more expensive, so your school can use that as an opportunity to give students the theater experience for a fraction of the price. Movie nights also give you a chance to sell popcorn and other concessions you'd normally purchase at a cinema.
You also have a chance to introduce students to the world of drive-in movies, an experience that is a rarity in the modern age. If your campus doesn't have the space to recreate a drive-in theater, you may still be able to project the film on the side of a building for students to watch while having an outdoor picnic. If the weather doesn't allow for an outdoor screening or you don't have the equipment for it, show the movie in a large lecture hall that already has a projector and projection screen system.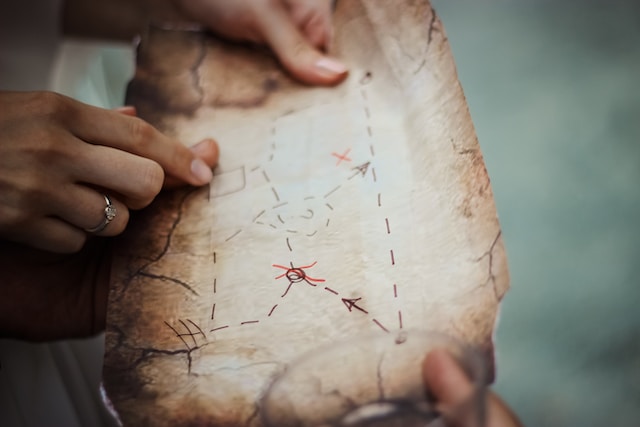 9. Campus scavenger hunt
Scavenger hunts are a fantastic way for students to become more familiar with your campus and learn more about your college's history. Your university probably has some awesome hidden locations around campus that students don't normally come across when heading back and forth between classes and the dorms. Choose points of interest across campus and let students choose to either work on a team or do the hunt solo. Offer prizes for the team and solo participant who completes the scavenger hunt the fastest. Set up a hashtag on your social media platforms for students to post photos of their adventure.
10. Tie-dye day
College fundraising ideas often encourage students to celebrate their school spirit. One way to do this is to host a tie-dye day where stations are set up on campus for students to pay to tie-dye shirts together. Arrange for school merchandise to be sold at booths next to the tie-dye stations so students can customize their school shirts to their own unique style. Make sure each of the tie-dye stations include your school's colors for everyone who wants to show their pride. Any fun crafts that students can do together can be turned into an exciting fundraiser for your university. Display QR codes at your stations for students to donate online if they want to give without tie-dying anything.
11. Fashion show
There are multiple ways you can host a fashion show to fundraise for your university. One way to raise money is to have students create their best looks using school merchandise. Not only does this encourage students to purchase spirit wear, but you can also set up a booth to sell items at the show.
Another way to use a fashion show to raise money for your school is to have attendees buy tickets for a small fee. Ask around your community to see if a local boutique or clothing store would be interested in sponsoring your school fashion show. As part of the sponsorship, students can model outfits put together from your sponsor's store. When the show is over, attendees can buy the outfits from the show at your sponsor's booth or pop-up shop. If it's a part of your sponsorship agreement, a portion of the sales can go towards your university! Or, for an additional charitable element, ask students to model clothing at your fashion show that they no longer wear. At the end of the show all the clothes can be donated to a charitable organization. With this format, students get to have fun and help both your school and a good cause.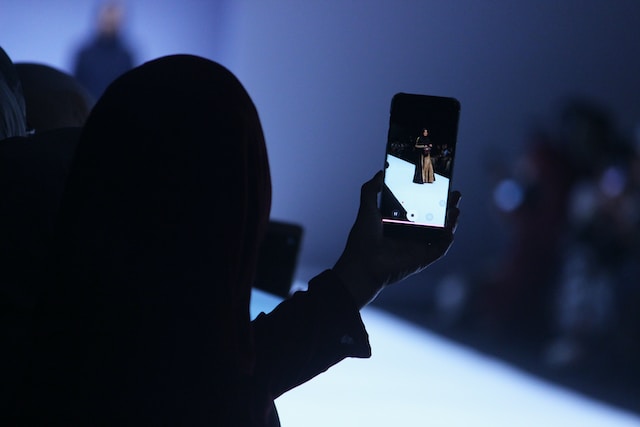 12. Dorm competitions
Competitions in the dorms within your school are an excellent way to raise funds. Utilizing peer-to-peer gamification encourages your students to challenge each other to meet their goals, which in turn raises more money for you. Students living in dorms can easily participate in decorating competitions throughout the year. Give students the opportunity to decorate their rooms for specific holidays or seasons and feature the best rooms on your school's social media where your followers can donate to vote for their favorite rooms.
Bake-offs or cook-offs in the dorms can also engage students by offering them free food if they compete. Students can make food in the dorm kitchens, or for an extra challenge, set the rules so they can only use dorm-approved cooking tools like a microwave and coffee maker. You can recruit non-participating dorm residents to be judges for the cook-off! Whoever makes the best dish or treat could win a simple prize like a gift card to a local restaurant or extra meals for their campus meal plan.
13. Group meditation
College can be a super stressful time for students, especially around the end of term when everyone is cramming for final exams. The best college fundraising ideas help your students out as much as your school, and this is the perfect opportunity to do just that. Offer students a group meditation session or an outdoor yoga class on campus for a small fee. Students will get the chance to de-stress during exam week, and seeing other students participate will help draw more students to join in.
For yoga, students can either bring their own mats, or you can offer to lend your school's gym mats for the session for students who may not own a mat themselves. If your campus has a space with a lot of trees, designate it a stress-relief area and set up hammocks for students to meditate in between classes. Play relaxing music on a speaker for everyone to enjoy.
14. Alumni party
Everyone loves a good party. Hosting an alumni party gives current students the opportunity to network with former students in a way that benefits your university. Plus, it keeps alumni connected to your school long after they graduate and leave campus. Charge a small fee for party attendees and encourage alumni to give an additional online donation when they RSVP.
Give your party a theme and encourage both former and current students to dress up and have fun with it. One great theme you can use is a throwback theme, which lets you target a specific generation of alumni more than others. For example, picking an 80s or 90s party theme will encourage people from graduating classes during that time period to attend and give them the opportunity to revisit their greatest on-campus fashion hits and misses. Or choose a decades theme and have a costume contest for each decade.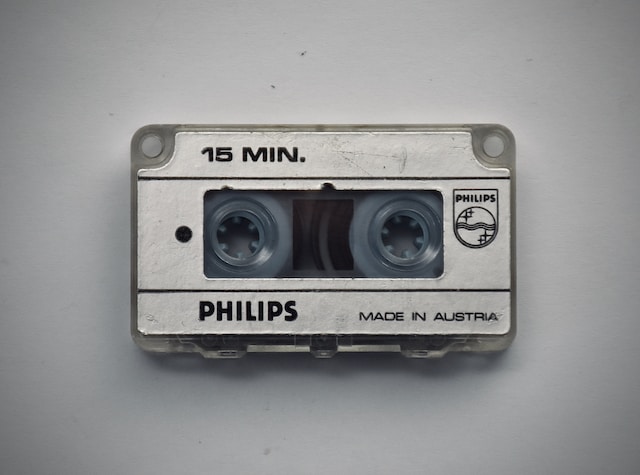 15. Gaming tournament
A great best practice for college fundraising ideas is to find a way for students to socialize and engage in some friendly competition at the same time. Gaming tournaments are a wonderful example of just that. Your students get to meet peers with similar interests while having fun competing with each other. Use classic board games like Monopoly or Twister or invite students to compete in Mario Kart or Super Smash Brothers online.
If you're hosting the tournament in person, livestream the event on the school's social media accounts for other students to cheer on the competitors and send in online donations. This helps more students to feel included in your school's fundraising efforts, even if they're attending virtually.
Bonus Tips
Staying in Touch 
Wondering how to stay top of mind with your alumni supporters? Create an alumni association website! Whether you create a single website for all your school's alumni or individual websites for organizations like fraternity chapters, these tools can help your team stay in touch with students well after graduation. Ultimately, this means a longer period of engagement with your students, during which you can make the case for them to donate.
Fundraising Technology 
No matter what college fundraising ideas you use, fundraising technology can make your experience easier. Whether you're looking for a simple donation page, a quick way to register students for an event, or a full text-to-donate campaign, there are many fundraising platforms that offer the perfect tools for any of your fundraising needs. Explore online giving tools to give your students the best donation experience possible.
Maximize Your Donations 
Want to get the most out of your fundraising events? Try matching gift software! Using this kind of tool can help your alumni identify if their companies can match their donations, point them towards the appropriate paperwork, and guide them through the process. This means more matching gifts and less paperwork for your university!
Final Thoughts
A student graduates and moves on, but their memories do not. College fundraising ideas should be fun! But students should also know it was for their benefit. These donations support various programs within your school to ensure the best education possible for each student. Hopefully these fundraisers instill a deep sense of pride and connection to your university for years to come. Nurture these relationships while they are students, so that they become recurring donors as alumni.