When it comes to finding donors for your annual fundraising campaign, nonprofits like yours often run into trouble securing the gifts they need to reach their goals. It can be hard to solicit unrestricted gifts, especially from new donors, so your best bet is to retain your donors from past campaigns to serve as your annual fund's core supporters and inspire your dedicated returning donors to become peer-to-peer fundraising volunteers!
When planning your annual fundraising campaign, it's important to review some of the basics of retaining donors for your annual fund. Check out these ideas and tips for boosting yearly retention and increasing your community of peer-to-peer volunteer fundraisers.
Annual fundraising and donor retention overview
Every year, nonprofits of all shapes, sizes, and missions solicit donations for their annual fundraising campaigns to support the subset of their budget allocated toward covering operational costs and essential expenses. Many nonprofits find it tough to acquire new donors during their annual fundraising campaigns because the objectives of the fundraiser are less immediately apparent to potential supporters. However, if you can't reach your annual fundraising goals, then you simply won't be able to carry out your mission!
Why is annual fundraising important?
Your annual fundraising efforts aren't just part of keeping your lights on — these campaigns also build your community by helping you strengthen bonds between your donors and your team. Not only are these givers important partners in reaching your fundraising goals, but your annual fund donors are also the individuals you'll count on to attend fundraising events, participate in peer-to-peer fundraising campaigns, and keep up your fundraising momentum.
Why is donor retention important to annual fundraising?
Sixty percent of your donors will only give once, so it's essential to brush up on your donor retention best practice and put retention at the forefront of your strategy. When your nonprofit cultivates a robust list of repeat and recurring donors, you'll never have to worry about falling short of your goals. Furthermore, by emphasizing peer-to-peer fundraising opportunities, you can also retain the support of individuals motivated to go the extra mile by advocating for your campaign to their personal networks online.
Donor retention strategies for annual campaigns
Your annual fund supporters are some of the most important constituents you have, and the best way to keep them coming back to give again and again? Take your engagement strategy up a notch! When your nonprofit becomes a seamless part of their day-to-day lives, making regular gifts to your annual fund or launching a peer-to-peer fundraising page will be a no-brainer.
Offer peer-to-peer fundraising
One great retention strategy for annual fund donors is to turn them into peer-to-peer fundraising volunteers! Whether they're ready to make another gift to your cause or would prefer to fundraise on your behalf, this is an effective way to leverage their support to reach your goals.
Increase donor upgrade opportunities
Another strategy to retain more donors for your annual fund is to maximize your opportunities to upgrade your donors. Include easy recurring gift opt-in buttons and gift suggestions on your online fundraising form, and don't forget to promote matching gifts to your supporters!
Promote multiple giving channels
By offering supporters the ability to give to your annual fund via your online fundraising page, on-site donation app, or text-to-give, you boost your chances of them returning to give again! Be sure to promote these options in your annual fund marketing efforts.
Follow up with a thank-you letter
Acknowledging your supporter's gifts can go a long way toward retaining them for your annual fundraising campaign. One powerful way to acknowledge their support is by sending personalized thank-you letters after they donate.
Leverage year-end fundraising
Did you know that between Thanksgiving and New Year's, nonprofit giving surges? Whether it's the holiday spirit or tax-savvy donors, the giving season is a great time to turn your past givers into returning supporters with a year-end gift to your annual fundraising campaign.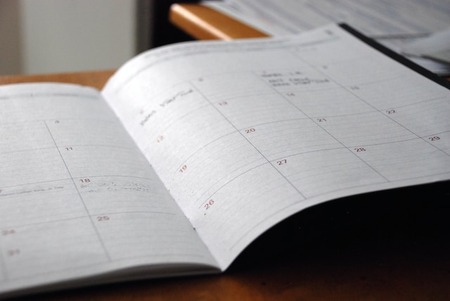 Hire a fundraising consultant
Fundraising consultants are professionals with an outside perspective who can help you assess your fundraising strategies and help plan future campaigns. By hiring a fundraising consultant to help your team retain more annual fund donors, you can learn from their expertise and benefit from their partnership.
Share impact stories
People want to know what their money is going towards, especially with donations. To encourage your donors to continually give to your annual fund, remind them of the impact your organization has by sharing the stories of those you've helped.
Allow donors to create accounts
Allowing your donors to create a giving account can also help increase your donor retention. This benefits both you and your donors as it makes tracking your donor data easier for you and tracking account activity easy for your donor.
Analyze donor data
The best way to reach out to your supporters to find potential recurring givers is to analyze your donor data. Analyzing your data can show you who's more likely to become a recurring donor and what donor retention strategies will be most beneficial to implement for your annual fundraising campaign.
Make donating easy
People are more likely to donate if the giving experience is as easy as possible. Making your donation form simple, providing digital wallet options, and allowing your donors to save payment information can increase your annual fund donor retention by making the process to donate as quick as possible.
Create a giving society
Giving societies encourage donor retention by making your recurring givers feel like they're part of an exclusive club. Offer your supporters different tiers so they can join your giving society to help them make connections with others who support your cause.
Acknowledgement ideas for annual fund donors
By far, one of the surest ways to retain your annual fund supporters is to properly acknowledge them after they make their gift, letting them know how much their support means to you. When your show your donors you care, they'll be more inspired to become repeat givers to your annual fund and to keep fundraising on behalf of your nonprofit.
Create an acknowledgement calendar
Keep track of your giving acknowledgements by creating an acknowledgement calendar! Track solicitation letters, calls, social media posts, and in-person acknowledgements with this resource and keep your entire team on the same page when thanking your annual fund donors and peer-to-peer fundraising volunteers.
Acknowledge supporters on social media
When you acknowledge your givers on your social media channels, you accomplish two things: promoting your annual fundraising campaign and showing your donors you care. Post shout-outs and spotlight supporters in videos on your X, Facebook, and Instagram accounts.
Personalize your acknowledgements
There's nothing worse for retention than sending out impersonal donation acknowledgements. Your nonprofit can increase the chance of retaining your annual fund donors by personalizing your acknowledgements. With the right fundraising platform, you can even automate these messages.
Acknowledge lapsed donors
Even if it's been a while since a supporter has made a gift, you can still retain them as an annual fund donor. Simply send them an acknowledgement of their past donation(s) to remind them about your cause, and later on, follow up with a direct solicitation or an invitation for them to join your peer-to-peer fundraising efforts.
Send special acknowledgements to top donors
Individuals who have made large gifts to your nonprofit in the past are great candidates for annual fundraising. Focus on retaining your top donors by extending special acknowledgements for their very impactful gifts. Never let these key supporters feel taken for granted!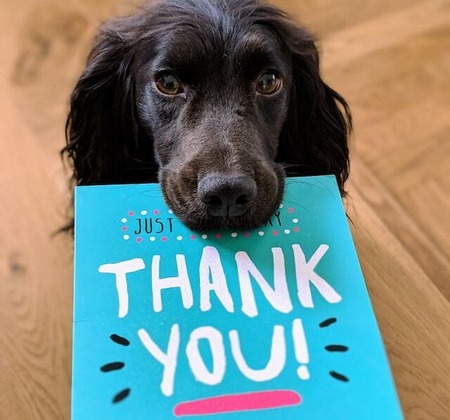 Create a donor wall for major donors
Besides sending special acknowledgments, you can also show your appreciation for your annual fund major donors with a donor wall in your headquarters. With a wall, you'll be able to show your gratitude for their support while providing your team with a visual of the people who believe in your cause.
Host donor-exclusive events
Don't make every event you host about fundraising. Use events or luncheons as a chance to make connections with your supporters by hosting donor-exclusive opportunities that celebrate their gifts to your nonprofit's annual fund.
Record thank-you videos
The rapid growth of technology allows for fun ways to thank your annual fund donors, such as thank-you videos. A video can help your gratitude feel more personal and be recorded at any time by board members or people your donors have helped through their support of your organization.
Make a thank-you playlist to share with your donors
If you want your donor acknowledgments to really stand out amongst other nonprofits, find unique ways to thank your annual fund supporters. With many music streaming platforms, you can create shareable playlists to embed into your thank-you emails for your donors to jam out to!
Automate acknowledgments with donation receipts and CRMs
Nonprofits like yours are busy changing the world, but you don't want to miss sending out acknowledgments to your donors. With the help of automated donation receipts and CRMs, you can program your thank yous to be sent out the moment a donation is made or schedule out annual fund acknowledgment emails without taking people away from working on your mission.
Segment your donors
Not every donor is the same, and segmenting your donors allows you to further personalize your acknowledgments and keep your donors engaged with your organization, making them more likely to give again. Plus, donor segmentation lets you know which of your donors are the best to reach out to.
Extend "just because" acknowledgements
Acknowledgements shouldn't only be extended directly after giving. Your team can ensure donor retention for your annual fundraising campaign by sending out "just because" acknowledgments, thanking individuals for their continued support as a donor or volunteer to your organization.
Additional resources
Your annual fund helps your organization grow and further the work you do for your cause, but you can't rely on new donors alone. Retaining your supporters for your annual fundraising campaign helps you meet your fundraising goals and provides you with passionate volunteers for your peer-to-peer fundraisers for years to come. For more strategies to retain donors during your annual fundraising campaign, take a look at these additional resources: