When it comes to finding donors for your annual fundraising campaign, nonprofits like yours often run into trouble securing the gifts they need to reach their goals. After all, it can be hard to solicit unrestricted gifts, especially from new donors.
Your nonprofit's best bet is to retain donors from past campaigns to serve as your annual fund's core supporters and inspire dedicated returning donors to become peer-to-peer fundraising volunteers!
In this guide, we'll go over some of the basics of retaining donors for your annual fund, offer up ideas for boosting retention year after year, and give you some tips on increasing your community of peer-to-peer volunteer fundraisers.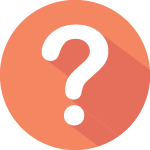 What is an annual fundraising campaign?
Every year, nonprofits of all shapes, sizes, and missions solicit donations for their annual fundraising campaigns.
Annual fundraising campaigns support an organization's annual fund, the subset of their budget allocated toward covering operational costs and essential expenses.
Many nonprofits find it tough to solicit gifts for their annual funds because the objectives of the fundraiser are less immediately apparent to supporters. However, if you can't reach your annual fundraising goals, then you simply won't be able to carry out your mission!
Why is annual fundraising important?
Your annual fundraising efforts aren't just part of keeping your lights on: these campaigns also build your community.
Annual fund donors are among your most dedicated, and your annual fundraising efforts help strengthen bonds between them and your team.
Not only are these givers important partners in reaching your fundraising goals, but annual fund donors are also the individuals you'll count on to attend fundraising events, participate in peer-to-peer fundraising campaigns, and keep up your fundraising momentum.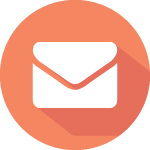 Why is donor retention important to annual fundraising?
It's absolutely essential that your team brushes up on some donor retention best practices to reach your annual fund goals.
60% of your donors will only give once, so it's time to put retention at the forefront of your strategy.
When your nonprofit cultivates a robust list of repeat and recurring donors, you'll never have to worry about falling short of your goals. Further, by emphasizing peer-to-peer fundraising opportunities, you can also retain the support of individuals motivated to go the extra mile by advocating for your campaign to their personal networks online.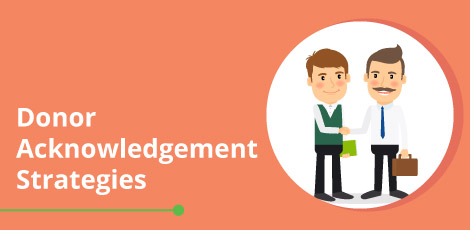 How can we acknowledge the support of our annual fund donors?
By far, one of the surest ways to retain your annual fund supporters is to properly acknowledge them after they make their gift. This way, you can be confident they know how much their support means!
When your nonprofit lets donors know that you care, they'll be more inspired to become repeat givers to your annual fund and to keep fundraising on behalf of your nonprofit. Check out some of our favorite ways to acknowledge annual fund supporters to boost retention.
Create an Acknowledgement Calendar
Keep track of your giving acknowledgements by creating an acknowledgement calendar! Track solicitation letters, calls, social media posts, and in-person acknowledgements with this resource. This way, your entire team can stay on track with thanking your annual fund donors and peer-to-peer fundraising volunteers.
Acknowledge Supporters on Social Media
When you acknowledge givers on your social media channels, you can accomplish two things: promoting your annual fundraising campaign and showing givers you care. Post shout-outs and spotlight supporters in videos on your Twitter, Facebook, and Instagram accounts.
Personalize Your Acknowledgements
There's nothing worse for retention than sending out impersonal gift acknowledgements. Your nonprofit can increase the chance of retaining annual fund donors by personalizing acknowledgements to your donors and volunteer fundraisers. With the right peer-to-peer fundraising platform, you can even automate these messages.
Acknowledge Lapsed Donors
Even if it's been a while since a supporter has made a gift, you can still retain them as an annual fund donor. Simply send them an acknowledgement of their past donation(s) to remind them about your cause. Later on, you can follow up with a direct solicitation or an invitation for them to join your peer-to-peer fundraising efforts.
Send Special Acknowledgements to Top Donors
Individuals who have made large gifts to your nonprofit in the past are great candidates for annual fundraising. Focus on retaining these individuals by extending special acknowledgements for their very impactful gifts. Never let these key supporters feel taken for granted!
Extend "Just Because" Acknowledgements
Acknowledgements shouldn't only be extended directly after giving. Your team can ensure donor retention for your annual fundraising campaign by sending out "just because" acknowledgements thanking individuals for their continued support as a donor or volunteer.

Asking for Donations Over the Phone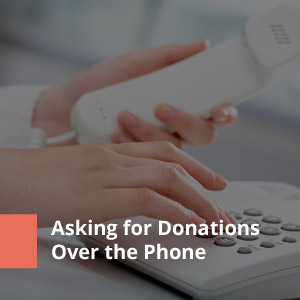 Giving your past donors a call can be the key to turning them into retained annual fund donors. Find out more about making phone solicitations!
Social Media Fundraising Strategies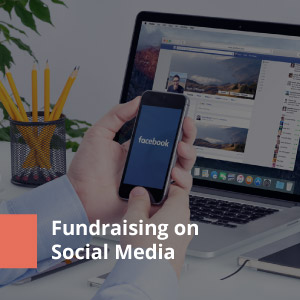 Your team can connect with annual fund donors on social sites to boost retention. Check out Salsa's guide to fundraising on social media to discover more!
Annual Fundraising Ultimate Guide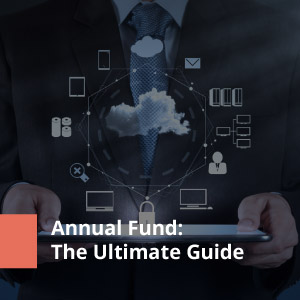 Still looking for more info on annual fundraising? Check out Double the Donation's ultimate annual fundraising guide to become an annual fund expert!
Ready to boost your donor retention rates for your next annual campaign?