Major donors are key players in helping your organization increase fundraising across the board, and building a major gift pipeline streamlines the process of finding and keeping major donors for your nonprofit. Major gift pipelines help you track your efforts in cultivating and stewarding new major donors.
As nonprofits see a decrease in donor acquisition, finding potential major donors and establishing your major gift pipeline is more important than ever. Peer-to-peer fundraising is great for identifying and appealing to potential major donors because peer-to-peer campaigns are one of the best ways to acquire new donors overall. Use exclusive peer-to-peer fundraisers and the data you collect from them to cultivate potential major donors into your major gift pipeline.
Learn how to use peer-to-peer fundraising to build you major gifts pipeline:
What is a major gifts pipeline
Major gifts are the largest donations your nonprofit receives, varying between $500 and $50,000 depending on the size of your organization. A major gift pipeline is the process your organization follows to identify, gain, and retain major donors for your cause. Properly managing your pipeline helps you find new potential major donors and maintain strong relationships with your current donors to encourage their continued support for your cause.
Major gifts are often the backbone of nonprofits, as the top donations to an organization usually make up most of the funds received. This is also known as the Pareto Principle, which observes a phenomenon where the top 20% of donors give 80% of the revenue your nonprofit raises in a year. These donations keep organizations like yours running! Because of the current decrease in donor acquisition, finding new ways of acquiring and retaining major donors is crucial for nonprofits.
How to identify potential major donors
Donor data. The first step in establishing your major gifts pipeline is knowing what to look for when identifying potential major donors. Using the data you collect from interactions with your organization, you can examine your donors' information for specific behaviors which indicate a potential for major gifts.
Community engagement. When considering possible major donors, look for people who heavily engage with the community. People who care for your community want to do what they can to help, and giving large donations to your organization is one way for them to do just that if they have the financial means to do so.
Passion for your cause. Another behavior to look for in potential major donors is passion for your cause. Everyone has causes that they hold close to their heart. For example, animal lovers are more likely to give more to organizations that save animals and provide pets with good homes. Once you've established what donor behaviors you're looking for, use financial screening tools to determine a donor's major gift capacity.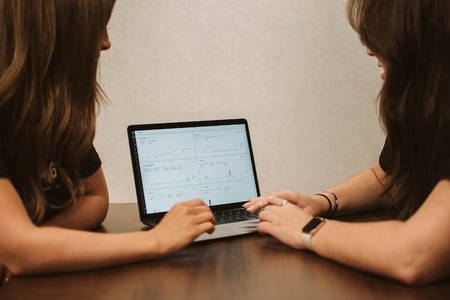 Current donors. Besides looking at certain behaviors, examine who to consider for potential major donors. Current donors are a great place to start when searching for major gift potential. People familiar with your cause already support your mission and know what their money is going towards. With a level of trust previously established, it's easier to upgrade current donors to major donors.
Sponsors. Another place to look for potential major donors is your sponsors. The sponsorships you cultivate for your fundraising campaigns have a lot of potential for your major gifts pipeline. Similar to your current donors, your sponsors already support your cause and have an established relationship with your organization. They also give you the advantage of their networks of other businesses and firms for you to appeal to as well.
Local influencers. Appealing to influential community members and local celebrities is another way to provide your organization with networks of potential major donors. Seeing influential members of your community donate to your organization helps spread awareness of your cause and encourages others to support you. Once you've identified potential major donors, the next step in your major gifts pipeline is to cultivate and appeal to them.
How to cultivate major donors using peer-to-peer fundraising
Peer-to-peer fundraising helps you build your major gifts pipeline because according to data pulled from Qgiv's platform, on average peer-to-peer recruits 300 new donors for organizations like yours. Another benefit of peer-to-peer fundraising is that your participants do the fundraising for you and help bring awareness to your mission through their personal networks. These personal appeals for donations are more likely to inspire people who are finding your page for the first time to give to your organization.
If you've previously hosted a peer-to-peer campaign, look through your donor data to find who's previously made larger donations to your participants. Your donor data will provide you with donation reports to see who's donated how much, and if you have an integrated CRM, you can keep track of these donors' engagement with your organization and the type of communication they are most likely to respond to. Once you know who's most likely to give major gifts and what communication channels they'll respond to, you can advertise peer-to-peer events that specifically appeal to major donors.
Peer-to-peer events to appeal to major donors
It's rare to find major donors in more common types of peer-to-peer events, such as 5Ks and cook-offs, because the average event is designed to promote small donations to participants. While your donors may still make major gifts to support their loved ones regardless of the event, it's best to be strategic with the type of campaign or event you host if you're specifically targeting major donors.
Recruit more participants by hosting an event that attracts the interest of affluent donors and their networks. For example, combine a peer-to-peer event with an auction to provide more opportunities to interact with potential major donors. Leveraging your major donors' connections during these peer-to-peer campaigns is imperative to discovering new major donors for your pipeline.
Consider hosting one of the following peer-to-peer events for your next campaign to cultivate major donors:
1. Network Fundraiser
Network fundraisers are often one of the easiest peer-to-peer campaigns to host because all it requires participants to do is register, set up a fundraising page, and share to their social media profiles. For an extra touch, associate a challenge with your network fundraiser to wear a certain color or do a specific exercise to post along with their custom fundraising page.
While these campaigns are easier to host than a 5K, the work for hosting a successful network fundraiser looks different than your average peer-to-peer fundraiser. Decide the type of participant you're looking to recruit, such as local celebrities and influential community members with robust personal networks you can appeal to.
Market your peer-to-peer fundraiser as exclusive with a limited number of participant slots and refer to them by a special title, like ambassadors or advocates, for the campaign. During the campaign, provide excellent service to your participants by checking in with them over lunch or coffee and offering them any help or resources they may need to promote their fundraising efforts.
2. Golf Outing
The golf course is a perfect setting to engage with your major donors and get connected with their peers. Whether it be a tee-off or a full course playthrough, golf provides an opportunity to talk to your participants while remaining active. Golf also brings out competitiveness which helps drive fundraisers.
3. Wine Tasting
If you're appealing to your major donors, use your peer-to-peer event to treat them to a wonderful experience while raising money for your cause. Put different types of wine at different levels of fundraising accomplished by your participants or make a contest of who's able to identify the different notes in each wine.
4. DIY Fundraisers
DIY fundraisers give your participants the power of hosting their own event for their networks and find new donors for your organization. Your major donors can use your peer-to-peer event as an opportunity to throw a party for their friends while helping a great cause.
5. Casino Night
For another fun event, try hosting a casino night for your major donors. Set up multiple tables with popular casino games, such as poker, roulette, and craps, for your donors to spend their chips at. Decide the amount of chips each participant receives at the beginning of the night by how much was donated to their fundraising pages.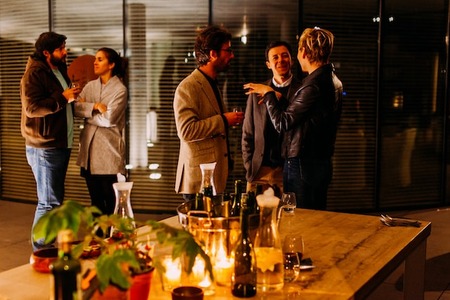 How to keep major donors
The best way to keep major donors is through stewardship. No matter the size of the gift, donor stewardship is the key to donor retention efforts. You never know when a current donor will become a major donor and cultivating your relationship with them will increase the chance of them becoming a major donor to your cause if their budget changes to allow larger gifts.
To track your stewardship efforts, use a CRM to centralize your donor data and record when a member of your organization reaches out to donors. With all the communication between you and your donors in one place, you ensure your supporters are engaging with your nonprofit consistently without overwhelming them with your efforts.

Educate your supporters. Education is a huge part of keeping your donors excited about giving to your cause. People want to know what their money is going towards, so sending updates on your cause gives donors the confidence they need to give to your organization. Tell the story of your nonprofit and what you're doing to change the world. Send your donors links to relevant articles on your cause or post infographics on your social media channels that show statistics on the work your organization does for your cause and how donations help you do it. These educational materials help garner the trust your donors have in your organization to put their money to good use.
Thank your donors. One of the most common forms of donor stewardship is properly thanking your donors. Donor thank-you letters are crucial for all levels of giving, but it's a good idea to give an extra effort when thanking your major donors. For larger donations, consider calling your donors for a personal touch or publishing a public thank-you message recognizing their contribution to your organization to show other supporters the worthiness of giving to your cause. Or create a donor recognition wall with plaques dedicated to your major donors and present the awards with a wrap-up party.

Another way to thank your major donors is to celebrate their important life events. Send a message congratulating them on their wedding anniversary, wish them a happy birthday, or toast to their child's college acceptance. Show your major donors that you care about their milestones as if they were your own

Host an exclusive event. Exclusive events for major donors help you establish a deeper personal connection with your supporters and let you give back to them after all they've given to you. For big events, host an annual gala or auction specifically for major donors. Give your supporters a chance to get dressed up for a night to celebrate all the ways they help your cause. Or offer free exclusive opportunities to major donors, such as a special tour of your organization or a guest speaker event. Simple lunch or coffee meetups are also wonderful for getting to know your major donors, which in turn helps you celebrate their important events. Little details you learn over these meetups are important to your overall major donor retention efforts.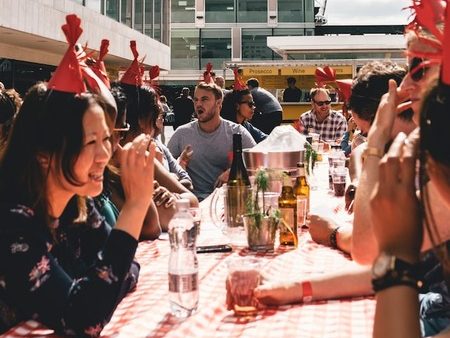 Final Thoughts
No matter how big or small your nonprofit is, major donors are the backbone of every cause. Building your major gifts pipeline is imperative for growing your organization, and peer-to-peer fundraising will help you acquire new donors to cultivate into major donors. Increase your donor stewardship to retain your new donors and expand your nonprofit.