Philanthropy is often an important part of any company's structure. Whether it's providing employees with volunteer time off or starting a company foundation, there are plenty of ways for your company to get involved with giving back. But if your company is new to philanthropy, a great place to start is by starting an employee giving program!
Use the links below to quickly jump to sections in this article:
What is an employee giving program?
A giving program gives employees the opportunity to support nonprofits through their company. When employees participate in their company's giving program, it's a convenient way for them to show their dedication to the causes they care about and make more of an impact. By connecting with nonprofits and starting your own employee giving program, your employees can feel proud about working for a company that reflects their values and is devoted to making the world a better place.
Why should you consider starting an employee giving program?
An employee giving program is a great way to show your company's culture to potential and current employees. It can help employees feel more connected to a common purpose and encourage a sense of pride in the company they work for. In fact, when employees were asked in a survey if they felt that their company has a clear purpose, those who answered "yes" jumped from 62 percent in companies who don't organize charitable events to 84 percent in companies that do host multiple charitable events.
By demonstrating a commitment to social responsibility, many companies have also found that they retain more of their employees and have happier and more productive employees. In fact, in companies that have some type of employee giving program or charitable foundations, employees are about 32 percent less likely to leave their company than those at companies that don't have a similar program. Additionally, when a donation was included as part of a compensation package, workers' productivity increased anywhere from 13 percent to 30 percent for the least productive workers at a company—just as much as if a bonus was added as a part of a compensation package.
Beyond employee retention, having an employee giving program also makes your company an attractive option to people outside of your company—jobseekers and consumers. Studies show that jobseekers, and particularly younger workers, are more likely to work for a company based on their dedication to corporate responsibility. Having a giving program can also make consumers more likely to choose your company over others. There is plenty of research to support that consumers are willing to pay more for products that are made with ethical considerations in mind, and that includes purchasing from companies that openly demonstrate their commitment to positive social change with philanthropic efforts.
Ultimately, creating an employee giving program comes with a myriad of benefits for your organization and for the communities you interact with and impact. Not only will your company be better for it, but your eagerness to do good will leave the world a better place for the work your company does.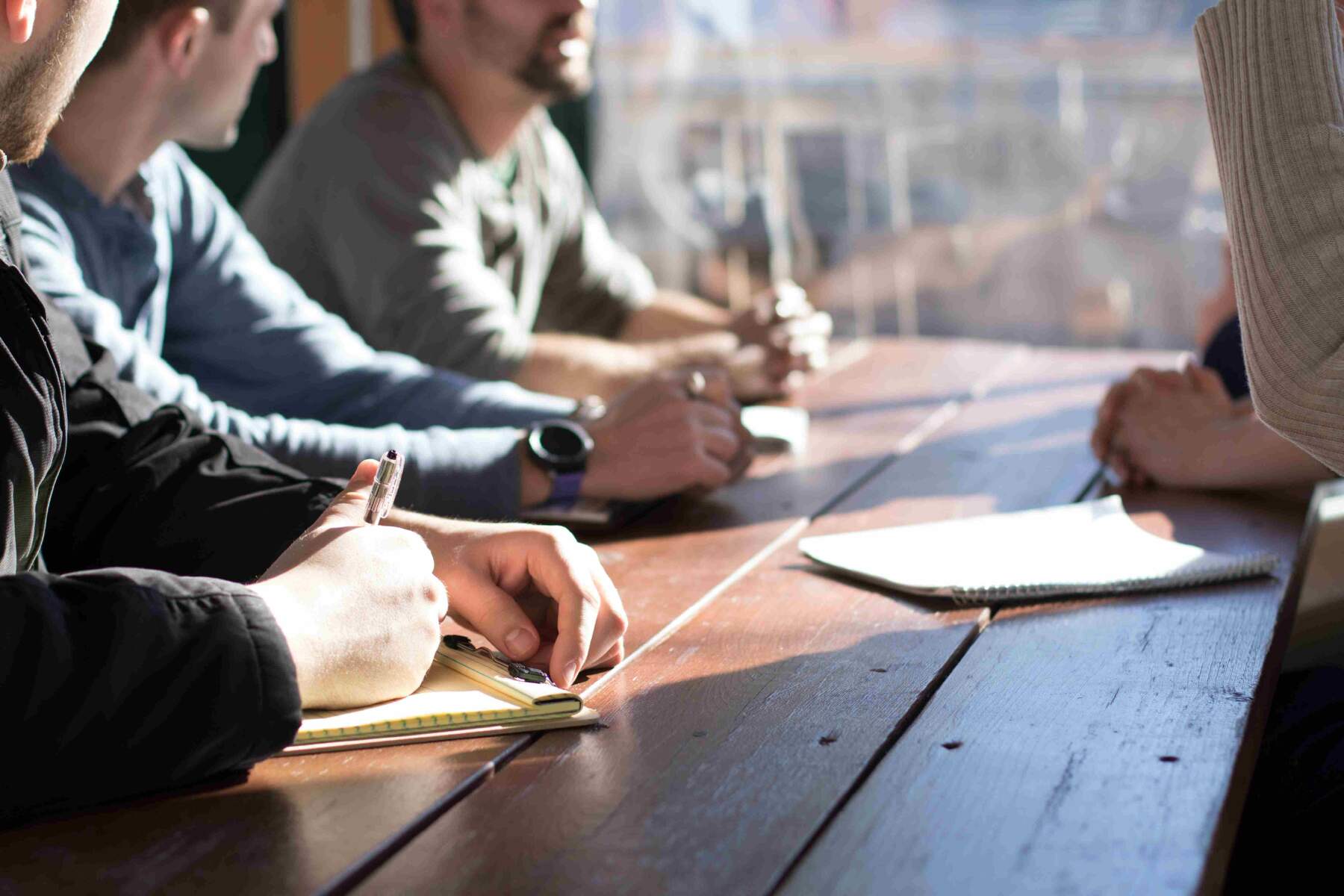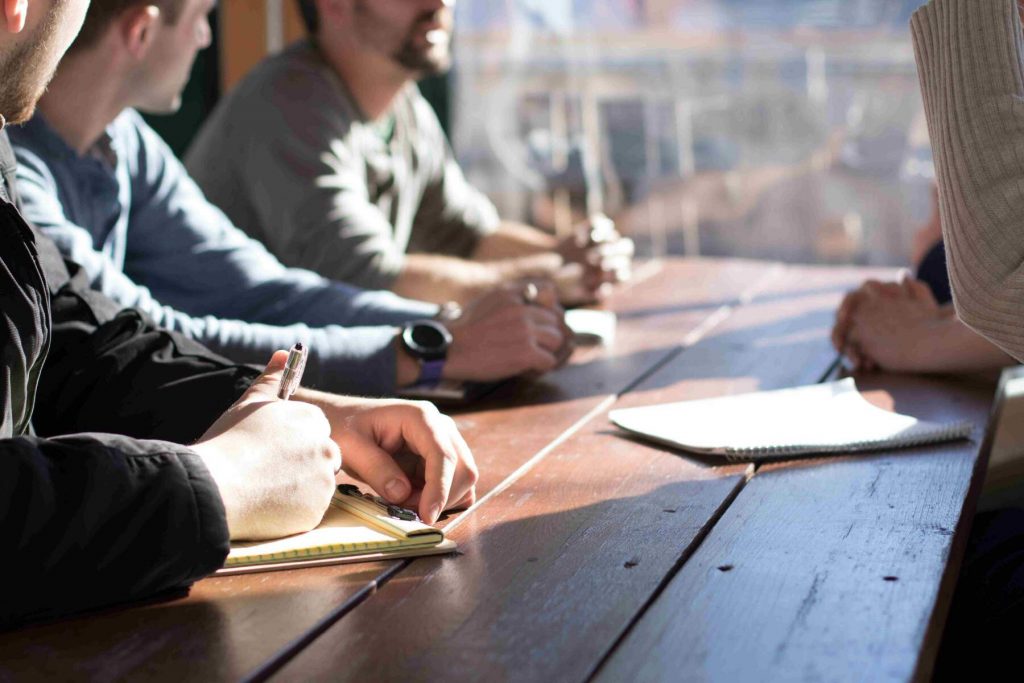 Different Types of Employee Giving
There are multiple ways for companies to run an employee giving program and give employees the opportunity to support nonprofits they believe in. Whether your priority is to host a year-round giving campaign or a yearly holiday event, you have plenty of options for your program.
Matching Gifts
With a matching gifts program, employees make gifts to nonprofits and the company matches each donation dollar for dollar. If employees are interested in donating to nonprofits, the donation can be made directly from their paycheck, or they can make donations on their own and submit their donations to their employer to be matched. Not only does this double the impact of every gift an employee makes but knowing that their gift is being matched can make them even more likely to donate. In fact, 84 percent of donors say that they're more likely to donate if a matching gift is being offered.
In-kind Donations
While financial donations are always appreciated by nonprofits, some organizations are more in need of material goods or services. Collecting clothes, non-perishable food, medical supplies, and more can be greatly beneficial to some nonprofits. Hosting a food drive, donating gently used clothing, or purchasing goods is an easy way to collect in-kind donations for nonprofits instead of financial donations.
You can also support nonprofits by volunteering or providing services they need. For example, if you're a law firm partnering with an organization that provides support to new immigrants, you might donate pro bono legal services to those who need it or spending time providing education to immigrants looking to take their citizenship tests. In-kind donations can take many forms, so look to your company's strengths and your employees' interests to determine what kinds of in-kind donation programs you should focus on.
Volunteer Grants
Nonprofits can always use volunteers, and with volunteer grants, companies can support their employees and nonprofits by donating money based on where their employees choose to donate their time. One way to set up a volunteer grant is by encouraging employees to apply for grants to cover volunteering expenses. If there's a volunteering opportunity that your employees want to pursue that requires travel or other costs, they can apply for a volunteer grant to either completely cover or offset those costs. Another way to set up a volunteer grant program is to donate money to the nonprofits employees volunteer at. Donations can be made based on how many hours employees spend volunteering or with a set amount once they meet a volunteer hour threshold.
Employee Giving Program Ideas
Engaging employees is easy with a few fundraising events or campaigns. There are many different types of fundraisers you can host to support the nonprofits you choose, but if you're not a fundraising expert, you might be overwhelmed with your options. Here are a few ideas to jumpstart your giving program!
Donation Drives
A donation drive is a great way to collect in-kind donations for nonprofits your company supports. From food banks to educational charities, there are plenty of organizations that have a need for donated physical goods. Choose an organization you want to collect items for. Then, send out a call for goods to your employees so they can go home and collect those items for your campaign, whether they're supplies for local schools or toys for a holiday drive. Set up collection boxes in common areas that everyone frequents so they can easily drop off their goods.
Team Fundraisers
Start up some friendly competition between company departments and engage in some team building by participating in a peer-to-peer fundraiser. Choose a nonprofit or multiple organizations to support and host an event like a fun run or a serve-a-thon. Specify a time period and have teams fundraise for your campaign and compete against each other to see who can raise the most money. Once your employees have wrapped up their fundraising efforts, host the actual peer-to-peer event. Offer prizes for the most successful teams to incentivize participation and motivate your employees. While this type of fundraiser requires time, effort, and some overhead costs to pull off, it is a great way to engage your employees and raise substantial funds for the organizations of your choice.
Benefit Events
Provide your employees with a fun night out on the town with an exciting benefit event. The best way to host a successful benefit event is to determine a theme for your event. To raise more money and entice your employees to attend, you have to offer them an experience. Find a local band and host a benefit concert or plan a glamorous red-carpet gala with food and entertainment. If you're a company with a workforce spread across a large geographic area, host your event in a hybrid or virtual format so everyone can participate!
A Mission-Oriented Approach
While any of the above ideas are great options for your employee giving program, consider ways that you can give back to the community that are directly related to your company's mission and work. For example, Darden Restaurants, Inc., a multi-brand restaurant company that owns chains such as Olive Garden and The Capital Grille, runs a corporate giving program dedicated to fighting hunger across the United States and reducing food waste by partnering with Feeding America and other food banks. As a dining company, food is naturally central to their mission, and centering their philanthropic efforts around their mission makes their program automatically relevant to their employees and their company's work.
For your company and employees, you might also want to consider a similar approach! Center your entire corporate giving program around a cause or causes that are relevant to your mission. This could encourage more employees to participate because they're already invested in the work you do and have experience in that area. Donating or hosting drives aren't the only way to give back in a relevant way. Offering your company's services pro bono to organizations who might need it can also be a part of your giving program.
But remember, your employees probably also have varying interests when it comes to charitable giving. While your program can mainly focus on relevant causes, you should also give your employees choices. Encourage participation in your employee giving program by opening up your support of nonprofits beyond organizations pertinent to your mission. You can do this by matching donations your employees make to any nonprofit or offering paid volunteer time off so your employees can donate their time and efforts to the nonprofits of their choice.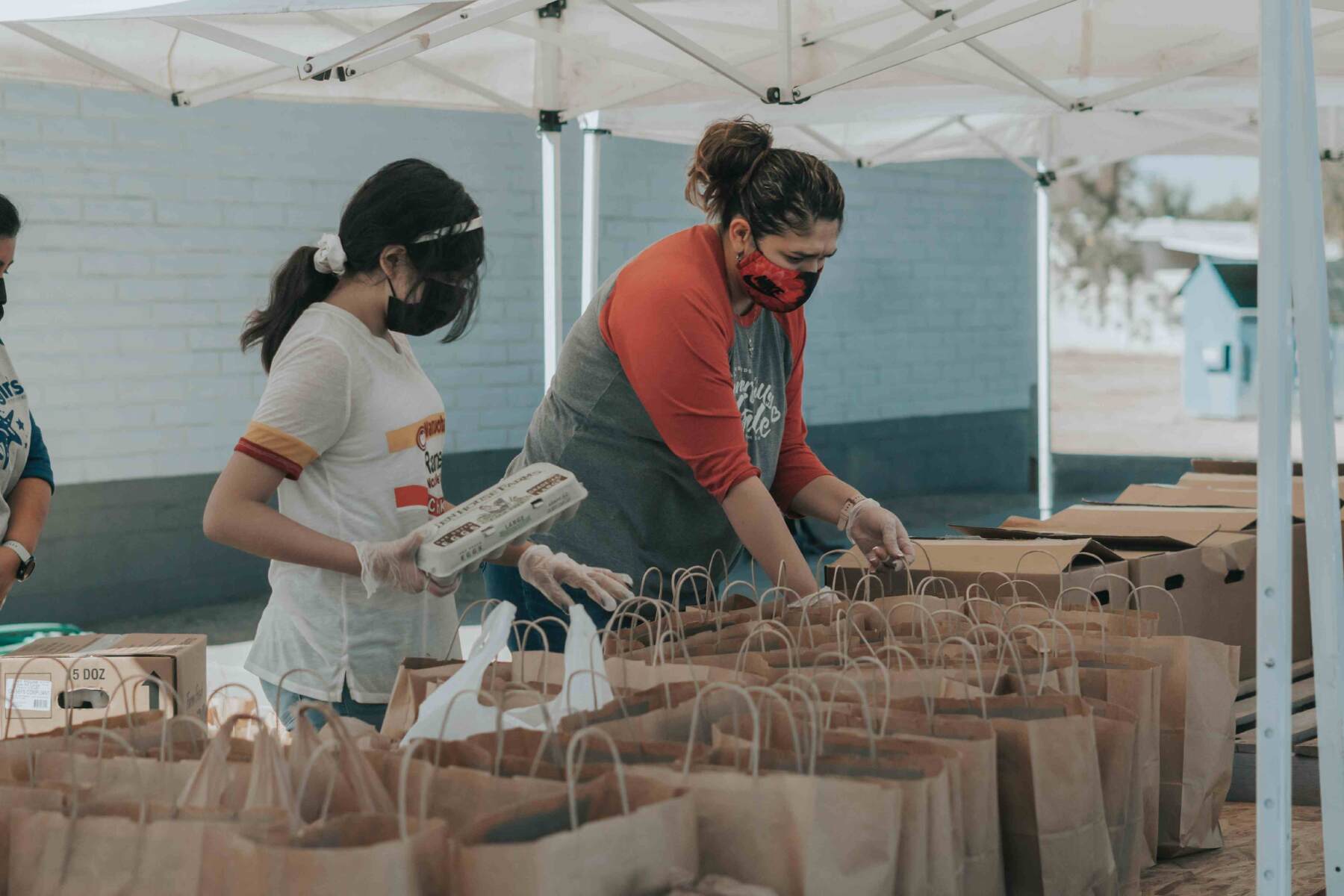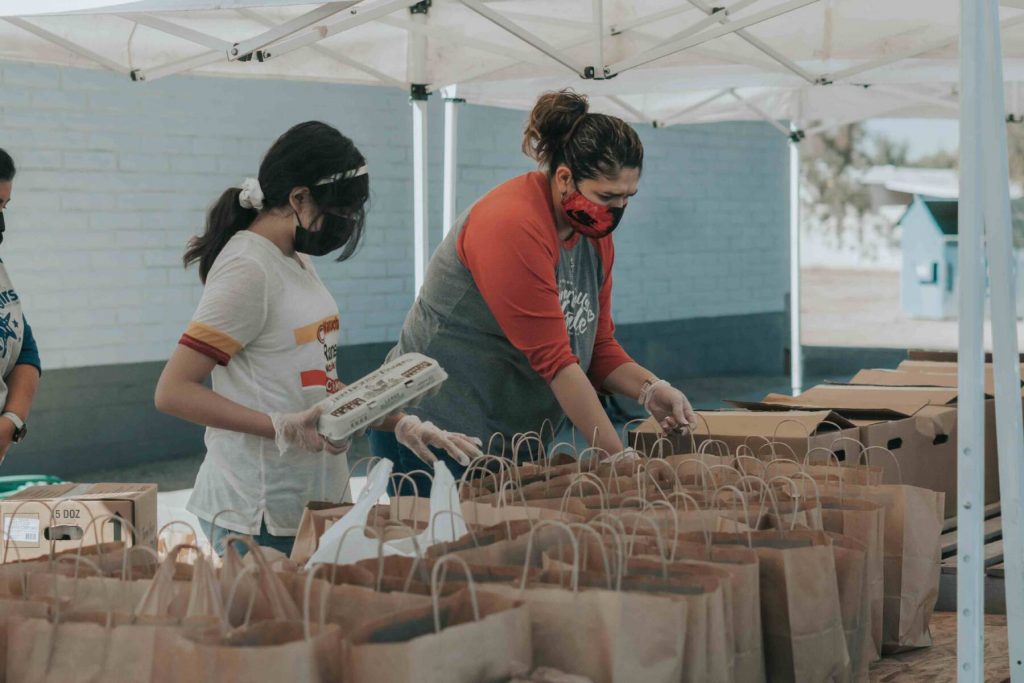 How to Run a Successful Employee Giving Program
Decide on Funding
The first thing to do when setting up an employee giving program is to figure out how to budget for your program. Consider what kind of program you want to create and weigh how much you value having an employee giving program at your company. Speak to your board members and senior leadership to determine how much you might have in your company's budget to allocate to your program and get input from other company leaders on what your program should look like.
Recruit Interested Employees
An employee giving program is only as good as its employees, so make sure to recruit a strong group of engaged employees to participate in your program. A good starting point is to include news about your giving program in your company-wide newsletters or email blasts dedicated to getting the word out.
To encourage more employees to get involved, try picking nonprofits to support that are in line with the values of your company. For example, if you're a tech company, supporting nonprofits that promote access to STEM education in schools is a great option. Additionally, it can be helpful to highlight organizations that are relevant to your employees. Get involved with animal shelters for loving pet owners at your company or put your support behind nonprofits that support maternal and infant health for those at your company that are new parents. The more you can engage your employees with their interests, the more likely it is that they'll participate in your program.
Create a Plan
It's essential to establish what kind of employee giving program you'd like to create. Will your giving program take place in a certain period of time? Are you planning time-sensitive campaigns? Will your program be year-round? Regardless of what you choose, you need to define a timeline for your campaign to provide your program with some structure. Even if your program will run year-round, make sure to plan campaigns strategically so your main fundraising efforts won't fall to the wayside during the excitement of the holiday season or during times of year when your employees are taking lots of PTO.
Consider grouping your employee giving initiatives under a name connected to your company's brand. This strengthens the connection between your philanthropic efforts and your company culture, making it more likely for your employees to participate. You can name it something simple like The GE Foundation from General Electric. Or you can get clever and tie your employee giving program's name to something related to your company's work, like Microsoft's Hack for Good program.
Invest in the Right Tools
When you're creating an employee giving program from the ground up, there are a few tools you can take advantage of to make running your employee giving program a breeze. The most important tool any employee giving program can take advantage of is a matching gifts database.
Entering your company's matching gifts program into a database makes it much easier for you to keep track of which employees have donated to nonprofits and requested a matching gift. When nonprofits add that database's matching gifts widget to their donation forms, all your employees need to do is look up your company as they're making their donation and you'll receive all the information you need to complete a matching gift. Even employees who aren't aware of your employee giving program will be able to request a matching gift when they find your company in the database.
Launch Your Program
Once you've completed all your planning, it's time to launch your employee giving program! Host a kick-off event or send a kick-off email to let your employees know your giving program is active. Take the opportunity to educate your employees on the nonprofits you're supporting and the causes you're championing.
Let your employees know how they can participate, whether it's by making financial donations and applying for a matching gift or by volunteering. You can also kick off your program by making the first donation from your company yourself, setting the example, and starting your program off strong.
Boost Engagement
Once you've kicked off your giving program and enticed a few employees to take part, it's time to focus on recruitment and engagement. Growing your program is the best way to achieve long-term success and foster a stronger culture of social responsibility in your company.
If you've already recruited a few employees who are engaged with your program and excited about your work, start with them. Build a relationship with those employees and ask for feedback on your program and how they'd like to see it grow and evolve. Once you've established a relationship with those employees, ask them if they'd be willing to be an ambassador for your giving program. Employees are more likely to participate in something if they're asked by their peers, so recruiting engaged participants in your program to spread the word and reach out to their coworkers to join in can be very effective for your recruitment and engagement efforts.
It's also important to stay consistent in your employee giving program. Choose a time that you can stick to every year and start an annual holiday campaign or giving month. If your employees can anticipate your program's major events and campaigns year after year, they'll be more likely and more comfortable participating. This kind of consistency will also eventually help your employee giving program become an integral part of your company culture and give your employees something they can look forward to every year.
Final thoughts
An employee giving program is a great way to kickstart your company's philanthropic efforts and get your employees involved. Help your employees feel proud about showing up to work every day for a company with a strong value system that's invested in making the world a better place in the process!