In every community, there are always needs that go unfulfilled. Hosting an in-kind donation drive is a great way to provide some support.
While monetary donations are helpful for keeping nonprofits going, donation drives are great for helping nonprofits meet specific needs, especially during times when supply shortages are common. Going directly to your community and requesting in-kind donations is a great workaround when it isn't easy to find and purchase material goods yourself.
In-kind donation drives are also a great fundraiser for acquiring goods you need in a very short amount of time. Thanksgiving food drives and winter holiday toy drives are two examples of popular seasonal donation drives that make common holiday traditions and celebrations possible for many families.
Donation drives can be useful to a variety of organizations, from churches running food drives to schools hosting school supply drives. Throughout the COVID-19 pandemic, medical organizations hosted PPE drives to fill shortages and help frontline workers stay safe as they treated patients.
If you're looking to fill a need in your own community, organizing and hosting a donation drive could be the perfect way to help out. Here are a few tips and tricks for hosting an in-kind donation drive with your organization!
Donation Drive Ideas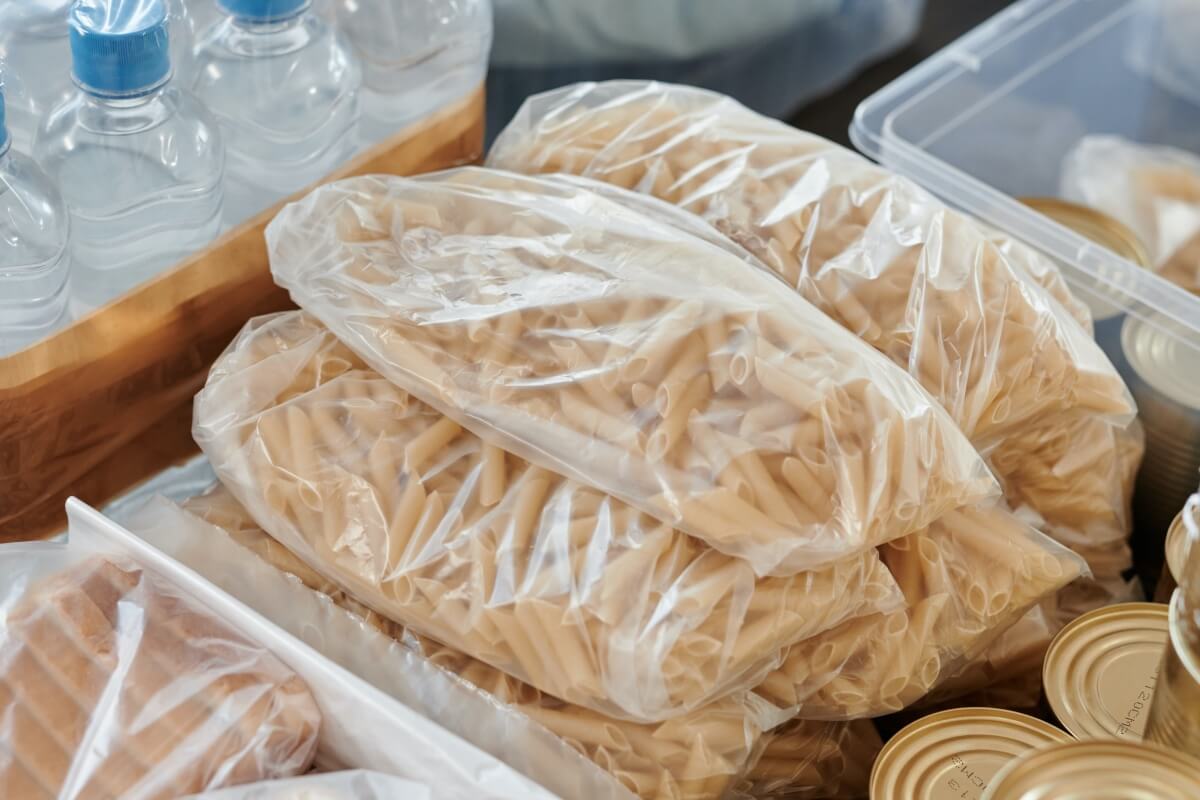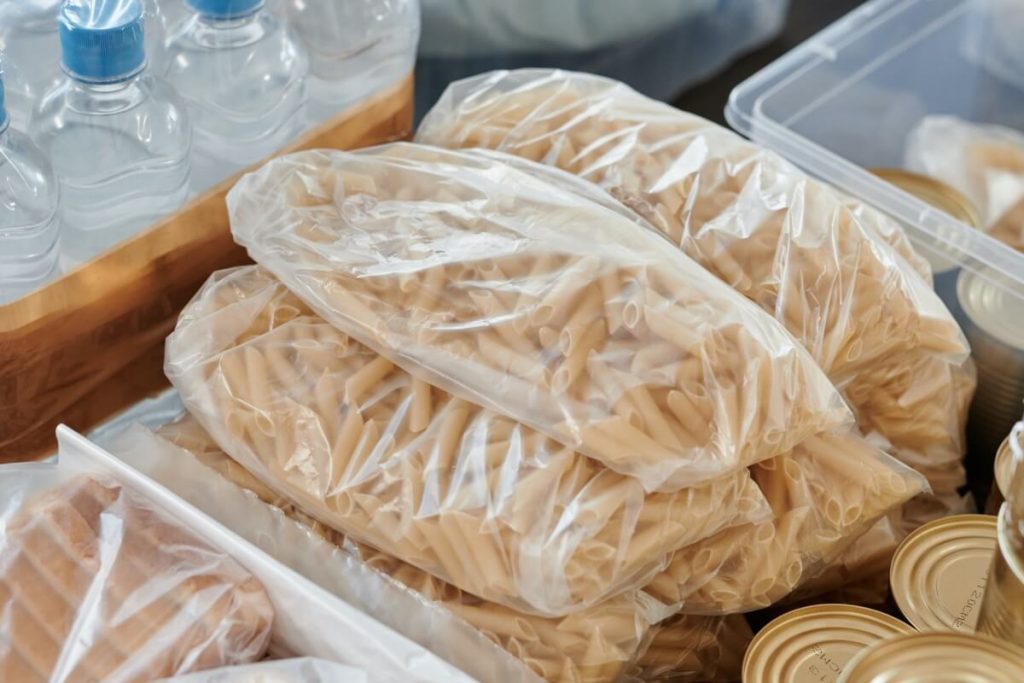 School supply drive
Students and teachers excel in classrooms that have all the resources they need to keep learning and teaching. A school supply drive can help your local schools provide quality education to all children, especially those from underserved communities for whom school supplies are a major expense. Host a designated one-day collection event or weeks-long donation drive where members of the community can drop off much-needed school supplies like pencils, notebooks, binders, crayons, markers, and more.
Food drive
Food insecurity is one of the country's most prevalent issues and, while it is a complex problem, food drives can help lessen the impact of food insecurity on households in your community. Set up collection boxes in highly-trafficked areas around town and ask for non-perishable goods. You could also try making your requests more specific for a holiday food drive.
Clothing drive
No matter the time of year, a clothing drive is one of the best ways to support people in need. In the winter, ask your community to donate old coats and sweaters to keep children and adults warm as the weather gets chillier. Empower job seekers by hosting a professional clothing drive and collecting suits, blazers, slacks, dresses, and more. There's no end to the types of clothing you can collect and the ways you can impact people's lives.
Baby supply drive
Support new moms in need by hosting a baby supply drive. Collect bottles, formula, baby shampoo, clothing, and more so moms can focus on giving their babies the undivided attention and care they need without having to worry about finding supplies.
Toy drive
When winter arrives, many parents and guardians worry about how they'll give their kids the magic of the holidays without breaking the bank. A toy drive can help make the holiday season special for every child.
Blood drive
People in need of surgery, cancer treatments, and transfusions due to traumatic injuries benefit from blood drives everywhere. Host a blood drive in your own community to help make healthcare possible for patients from any and every background.
Pet supplies drive
Taking care of a pet is a lot of responsibility, so help keep the load light on pet owners by hosting a pet supplies drive. From leashes and dry food to cages and heat lamps, make it easy for anyone to give their furry, feathered, and scaly companions the care they deserve.
Book drive
Is your neighborhood library in need of new books? Could your local high school do with some new textbooks? Host a book drive to help bring new paper friends to wherever they're needed.
Household items drive
Turning a house into a home isn't simple for everyone. Host a household goods drive and collect everything from furniture and electronics to pots and pans so new transplants to your community and those in need can live comfortably in their new homes.
Hygiene items drive
Maintaining good hygiene is an important part of staying healthy, and poor access to personal care products can greatly impact anyone's well-being. Help individuals and families in your community stay healthy by collecting soaps, toothpaste, hairbrushes, all-purpose cleaners, and more to give to those in need.
Medical supplies drive
It's not always easy for hospitals and healthcare workers in resource-limited communities around the world to care for everyone who seeks out their services. Provide support by hosting a medical supplies drive. Ask members of your community to donate PPE equipment like rubber gloves, face masks and shields, disinfectants, and more to donate to healthcare facilities in your area.
Organizing a Donation Drive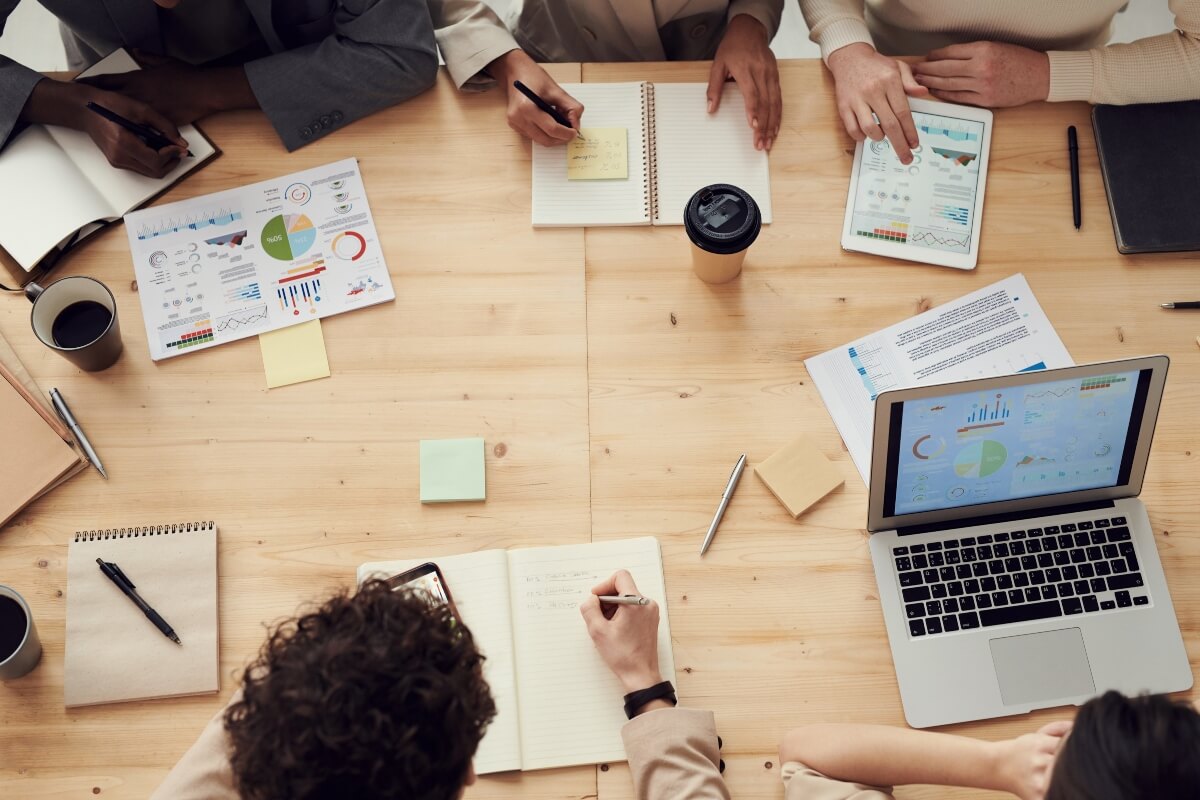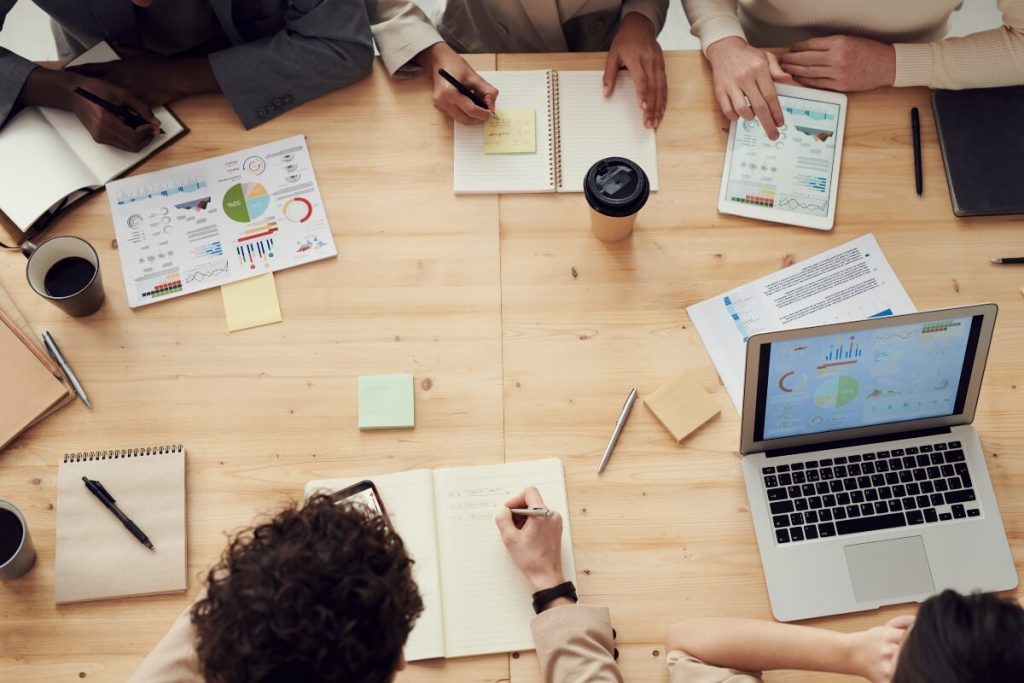 Planning
When you start planning your donation drive, one of the first things you need to do is put together your planning committee. If you're a large organization, you might be able to recruit people who are already a part of your organization to become a part of your committee. If you don't have the internal manpower to do so, however, you'll need to seek out volunteers to help with the planning process.
Next, determine how you'll structure your drive. Will it be a single-day event, or will you place donation boxes around your community for a few weeks? Will your community purchase items themselves and drop them off, or do you want to set up an online store where they can "purchase" items that your organization will go out and collect yourself? And don't forget to specify what you're willing (and unwilling!) to accept as donations!
It's also vital to plan ahead for your physical needs during the drive. Make sure you have all the storage space you need to keep donations until you can distribute them to the people you serve. If you're collecting perishable food items, you might need to make sure you have enough refrigerator or freezer space to keep items fresh until they can be collected. During a pandemic, you'll also need to make sure you're collecting items as safely as possible. Make sure to keep your donors safe, as well as your volunteers and organization staff members.
Before anything kicks off, make sure you've set a few goals for your drive. How much do you need to collect? How many individuals do you want to serve? Take past results into account when creating your goals, as well as your current community needs. If your drive is happening after any natural disasters, during the winter, or when your community is under intense stress, needs might be higher and your goals should reflect those circumstances.
Plan a partnership
It can be very helpful to have outside support when you're hosting a donation drive. Try finding a business sponsor who can contribute to making your drive a success. Instead of direct financial donations, it's possible that local businesses in your community might be willing to offer discounts when people shop for supplies specifically for your drive.
In addition to sponsorships, team up with a local radio or TV station to see if they'd be willing to spread the word about your donation drive. With a larger audience, media stations might be able to reach potential donors outside of your usual audience.
Capital Area Food Bank, for example, teamed up with their local news station to spread the word about their "Food Bank Friday" campaign. That partnership was a powerful way to spread the word about the food bank's needs and how the community could support their hungry friends and neighbors.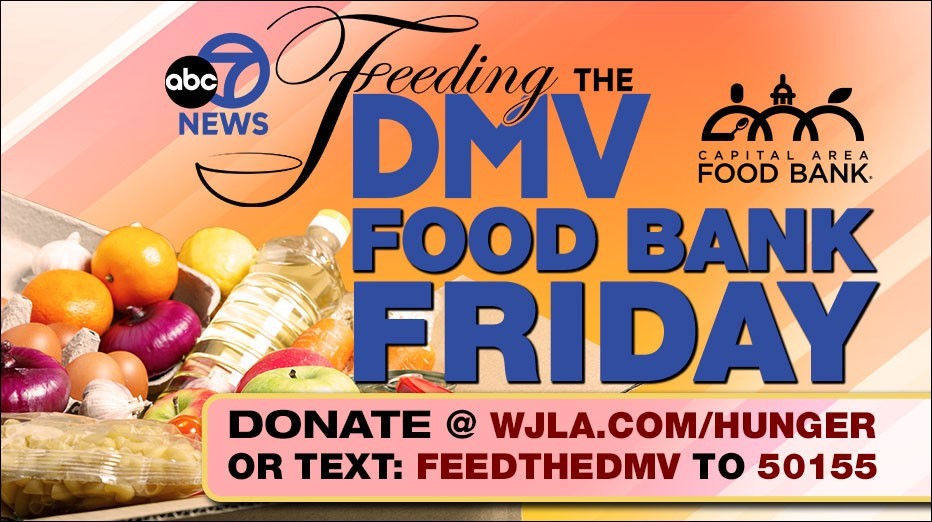 If you're placing donation drop-off boxes around your community, try reaching out to local organizations to see if they'd be willing to place a collection box in their common areas. You can also try to contact local schools for this purpose as well to get kids involved in helping their community.
Create your drive's online presence
While you might think of a donation drive as being a purely in-person fundraiser, creating a strong online presence can take your drive to new levels of success.
In the time of COVID-19, try thinking of ways you can take your drive digital for maximum participation. Creating an online form is a great way to get people to participate from anywhere.
Donation form. A general donation form allows people to financially contribute to your drive. Try adding images to the donation amounts on your form so people can actually see the way their donation will make an impact on the communities you serve.
Text-to-donate keyword. Invite your community to donate quickly and conveniently by accommodating text-based donations. This is an especially useful tactic if you're promoting your donation drive in print, on signs, or at in-person events where donors may not have access to their computers.
Standard event registration form. Combining your donation drive with an in-person or virtual event can increase participation in your drive. If you're collecting food, consider pairing your drive with a cooking or baking class. For a school supply drive, pair a donation day with a field day event or back-to-school carnival where families can drop off their supplies and have a little fun.
Peer-to-peer fundraiser website. For a little friendly competition, turn your donation drive into a peer-to-peer fundraiser. Have all of your drive participants join teams and compete to see who can donate the most items or contribute to your organization.
Virtual store. Driving somewhere to drop off items can be a hassle for those with a busy schedule or who aren't able to make the trek. Instead, set up an online store where people can "shop" and pay for specific items they'd like to donate to your drive. Your organization can then go out and purchase the items on behalf of your online store shoppers.
Don't forget to brand your donation forms for more impact! Donations made on a branded donation form are, on average, 38% larger than contributions made through a generic PayPal page, and donors are 70% more likely to give a second time if their first donation was made through a branded donation form.
Communicate donor impact
Donors are always more likely to give or participate in a donation drive if they feel that they're making an impact. Storytelling is one of the best ways to communicate that impact to your supporters. Use strong text and use dynamic images on your donation forms so people can see the ways they're making an impact on your community by supporting your organization. Videos are also a highly effective storytelling tool. In fact, 57% of people who watch nonprofit videos go on to donate.
One great example comes from The Sharing Center, who used videos to bolster support for their mission during the COVID-19 pandemic.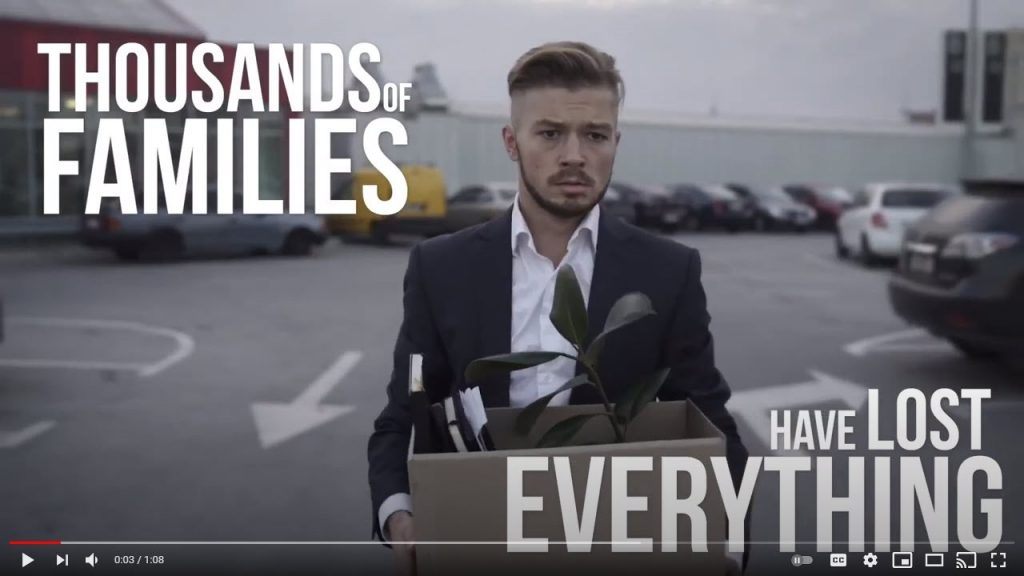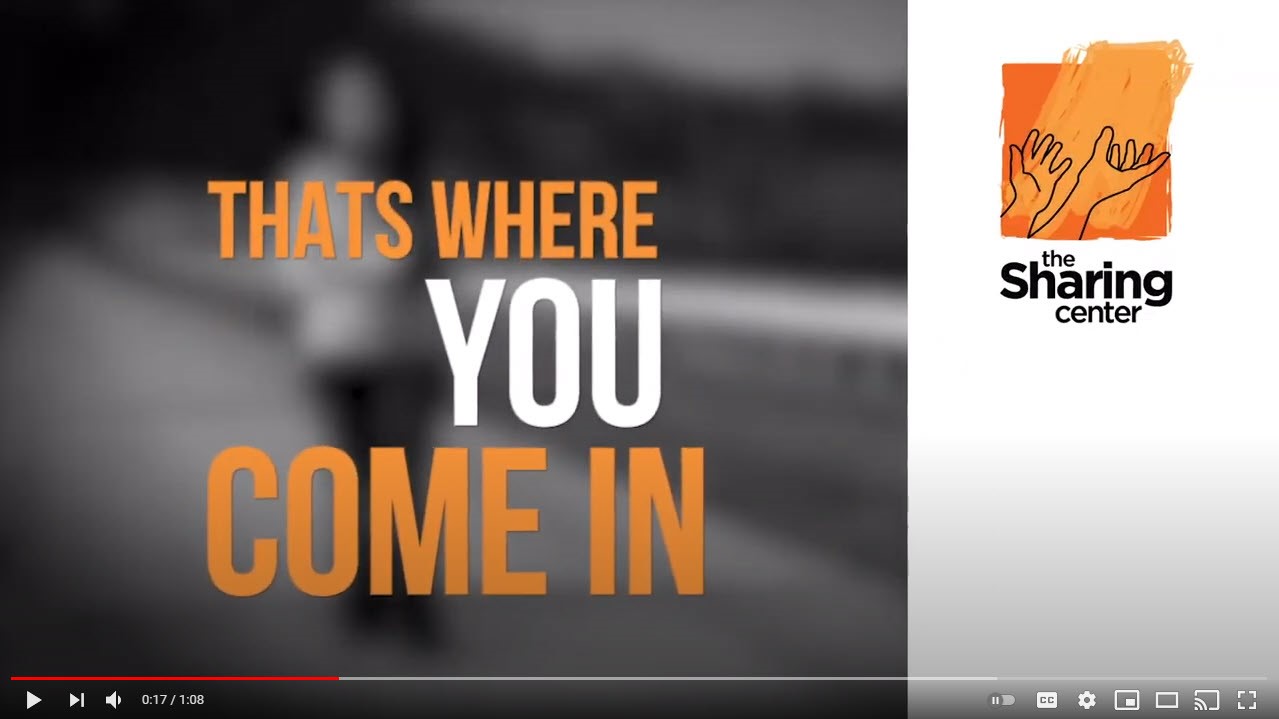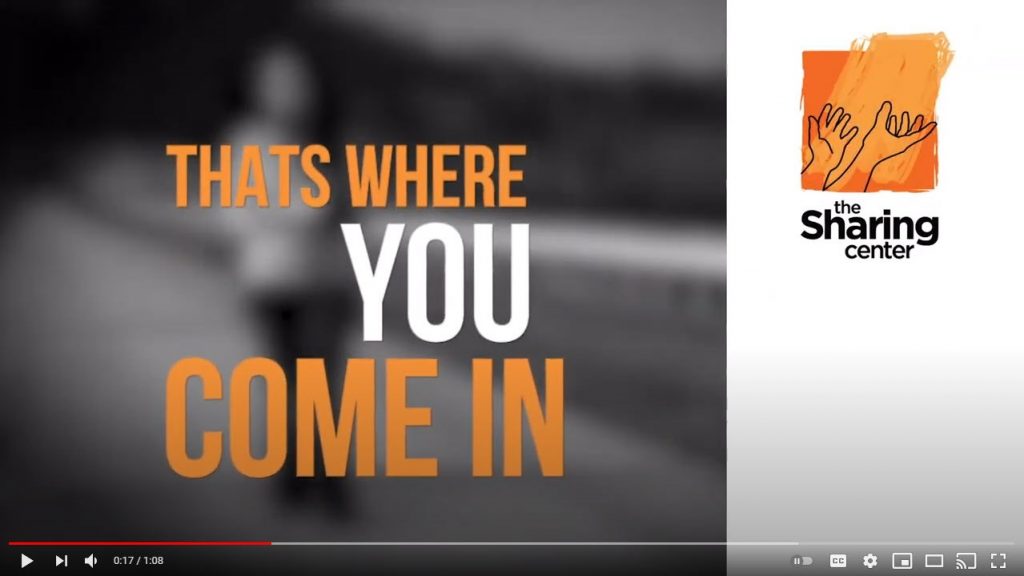 Throughout your drive, use email, social media, and text messaging to stay in touch with your donors and keep them updated on your progress and fundraising milestones. People are more likely to give the closer you get to your goals, so keep all of your supporters in the loop.
Promote your donation drive
The success of your fundraiser relies heavily on how well you market it to donors. Use data to determine what audiences to target for your drive. Reach out to your dedicated supporters that have participated in donation drives before to promote your current drive. If you have donors that have indicated an interest in volunteering for your organization, send an email asking if they'd be interested in helping out with your drive.
If you're looking to attract new donors, make sure your branding is cohesive, your website is updated, and that your donation forms are mobile-responsive. Stay active on your social media platforms and consider investing in paid social media ads and paid search. Leverage your existing donor network as well and encourage people to spread the word organically through social sharing and word of mouth.
Make fundraising receipts matter
You should never waste an opportunity to keep your donors engaged, and that means making your receipts matter. Once your donors have contributed to your drive, use your receipts to encourage them to share their participation on social media and ask their own networks to get involved too. Offer donors additional ways to stay involved with your organization, like through volunteering opportunities.
Have a plan for leftover items
If you've collected too much or collected items that aren't a fit for your drive, find ways to put your surplus to good use. Partner with local organizations that might have a need or find national organizations that are always willing to take some extra goods in, especially with perishable items.
Thank your supporters
Expressing your gratitude to your donors and supporters is essential to building a strong relationship with them. After they've made a donation, send a genuine thank you message that explains how they've made an impact on your organization and their community. Include images and video messages to take your "thank you" to the next level.
Post-event analysis
When all the collection boxes have been brought home and all your items have been inventoried, it's time to reflect on your donation drive. Revisit the goals you set for yourself during the planning stage. Consider what went well and what didn't. What could you do better next time? Did you try something new with this donation drive that you could continue doing in the future? Celebrate your wins and the volunteers and staff that made your donation drive a success.
How Qgiv can help
Qgiv wants to help you make every donation drive a successful one! With our tools and customization offerings, you can take your donation drives to the next level.
Donation images
Qgiv's donation forms allow your organization to add images tied to donation amounts. Your organization can set up a donation form with Qgiv and add images for food, clothing, books, and toys so donors can give to your organization and see their impact upfront.
Online fundraising store
Qgiv's peer-to-peer fundraising platform enables your organization to set up a virtual store. From there, donors can buy items to donate to your donation drive without needing to drive to the store and purchase the items on their own. An online store can help you keep better track of the items people want to donate. It can also ensure diversity of donations so you aren't stuck with a million cans of tomato soup and only a couple of boxes of mac n' cheese.
Versatile fundraising
Qgiv's fundraising platform is versatile enough to fit any fundraiser. From donation forms and standard events to text fundraising, peer-to-peer fundraising events, and auction events, we can help you raise more online.
Final thoughts
Hosting a donation drive is one of the best ways you can make an impact on your community. Filling needs that aren't easily met for some families and individuals can ease stress and anxiety, making the world a happier place. If you're looking for resources to plan and host your next donation drive, check these pages out for more tips and tricks to make your donation drive a success!