Have you ever seen an ad with a catchy tune or eye-catching subject line that you just couldn't get out of your head? If so, then that ad did its job! The goal of advertising is to make you remember its message and to spread awareness about a company's products or services. While many businesses hire experts to create their advertisements, you don't need to be a master of advertising to effectively promote your mission and there are lots of great nonprofit marketing ideas to help you along the way. Marketing is all about connecting with your community and expanding your donor network, and the tips below will help you do all of this without breaking the bank.
These nonprofit marketing ideas can help your organization find new donors and develop long-lasting relationships.
Establish Consistent Branding Guidelines
Our first nonprofit marketing idea can be applied to every communication channel: create consistent brand guidelines. Your branding helps you easily convey your nonprofit's mission while providing your supporters a quick way to recognize your posts. Consider these ideas when establishing your guidelines:
Design a recognizable logo to include in all your marketing material.
Increase awareness of your mission with branded merchandise.
Choose specific colors to represent your brand that match your logo and the tone of your organization.
When designing advertisements, use bright colors to draw potential supporters' attention. Combine this tip with other nonprofit marketing ideas to create striking materials.
Develop a consistent brand voice across to effectively communicate your values to supporters. For example, an animal nonprofit should focus on creating a warm and empathic brand voice, talk about the warm fuzzies loveable pets provide!
Establish your nonprofit's core identity with a mission statement.
Publicize your organization's goals so current and potential donors see where their money is making an impact.
Engage Connections with Online Tools
With online fundraising on the rise, more and more donors prefer to connect with their favorite nonprofits on the web through their computers and phones. Which means your nonprofit needs to be ready to accommodate donors, however they choose to support your mission. Here are some nonprofit marketing ideas to help keep up with the online demand:
Create an online donation form and a highly visible donate button for your website that uses these best practices.
Advertise gift matching in your fundraising campaigns to encourage more donations. Donors are willing to give more knowing their impact will be doubled!
Use nonprofit tools to expand the reach of your nonprofit and fill your new donor pipeline. Save time with a nonprofit CRM to automate tasks, centralize data, and improve donor outreach.
Develop your organization's website to be visually appealing and mobile friendly. Mobile users contribute over half of nonprofit website traffic.
Apply for Google Ad Grants to place your nonprofit's ads at the top of Google search results for free.
Drive donor engagement by utilizing an online fundraising platform to create brandable forms and custom messaging that are both easy to share and simple to use.
Personalize your marketing communications by using technology to address your donors by name.
Use AI to help your team write different communication templates for your campaigns.
Segment your donors by their behavior by reviewing donor data collected from CRMs, fundraising platforms, and social media. Technology offers you in-depth analytics that track what your donors engage with.
Post your annual report to your website to show donors where their money is going and increase transparency and trust with your organization.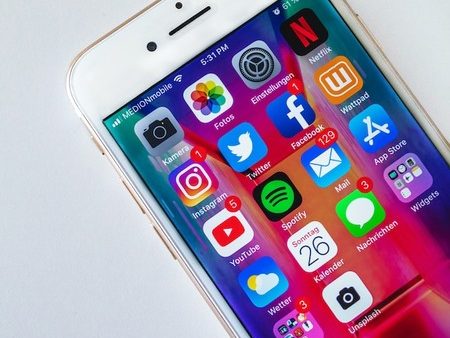 Post on Your Social Media Channels
The best nonprofit marketing ideas focus on connecting you with donors and social media is the place to do it! If social media is in your marketing plans, it's important to create a consistent post schedule to keep followers engaged with your mission. The following tips can help you make the most of your social media pages:
Use different social media platforms to engage with all donor demographics.
Ask supporters to use your organization for Facebook fundraisers as a free way to raise money.
Host a Q&A on Facebook Live to connect with your donors and answer questions about current campaigns.
Post volunteer opportunities on LinkedIn to recruit new people to help your cause and establish a long-lasting relationship.
Thank corporate sponsors by tagging them in a thank-you post showing what their contributions helped achieve.
Add a donate button to your Instagram page and Instagram Stories and Lives by verifying your nonprofit status with Meta.
Use Instagram Reels to hype up current campaigns and show off the important work your organization does.
Share infographics with statistics about your cause and organization on social media to start a conversation with your followers about needs in your community.
Celebrate Giving Days by sharing photos of your staff and current projects your nonprofit is working on.
Host a series of webinars or podcasts on your YouTube channel to connect with a wide audience and educate them on your cause.
Join YouTube's Nonprofit Program to directly link anyone viewing your videos to your website and fundraising campaigns.
Reach a younger audience by uploading videos about your cause on TikTok and participation in viral trends. Using templates on TikTok will help you create quick content for free.
Promote hashtag challenge videos to spread awareness about your nonprofit using the TikTok for Good program. Look at other organizations' viral videos to inspire more nonprofit marketing ideas.
Connect with potential supporters by replying to X threads about your organization's cause and discussing how you supply a solution to the problem. 
Link to your website's educational content when making informational tweets to increase your engagement with your X followers. 
Test out different ads for fundraising and cause awareness. Many social media platforms offer options to purchase ads including: Facebook, Instagram, and TikTok.
Apply to LinkedIn for Nonprofits' grants and advertising discounts to access free and reduced-cost fundraising on LinkedIn.
Research the nonprofit-specific tools that each social media platform offers to see what you can gain by joining.
Take advantage of each social media platform's analytic data to improve your targeting and expand your donor segmentation efforts.
Form a Content Marketing Plan for Your Website
Your website is often the first impression supporters have of your nonprofit, so it's important to use it to your advantage. Fill your website with content that shows people who you are and what you do for the community. Improve your website with these nonprofit marketing ideas:
Develop a blog using an SEO strategy on your website to increase visibility on the work your organization does for the community. Include stories from volunteers, staff, and people you've helped to create personal connections and drive engagement with your donor base.
Schedule your blog posts with online programs to keep your content consistent. Consistency is key to increasing engagement with your content.
Establish your organization's authority by publishing fact-based articles and expert advice about your cause and the solutions you provide. It's important for your nonprofit marketing ideas to reach professionals in your field as well as your supporters to encourage community aid.
Design visually appealing infographics to inform supporters of important statistics without overwhelming them. Statistics can be confusing, but infographics break down the data to make it easy to understand.
Create engaging graphics by using online design tools that provide you access to free stock images and tools to edit videos and images without needing a designer.
Grow Your Nonprofit with Email Marketing
Email marketing is a staple in nonprofit marketing strategies.15% of online revenue comes from email marketing and emails have the highest return on investment of all marketing channels. These tips will help you take your email fundraising to the next level:
Create a button on your website for visitors to sign up to receive emails from your organization.
Establish a monthly email newsletter to keep donors informed of important news at your nonprofit. Give your readers a way to skip to the most essential information with a table of contents.
Announce upcoming events and campaigns, and send donation appeals through email to engage supporters with your projects.
Use eye-catching subject lines to capture the attention of supporters.
Make donors feel special with personalized emails that address donors by name in all emails including promotional and thank-you emails.
Send immediate thank-you emails to online donors and include your appreciation for major donors in your recurring newsletter.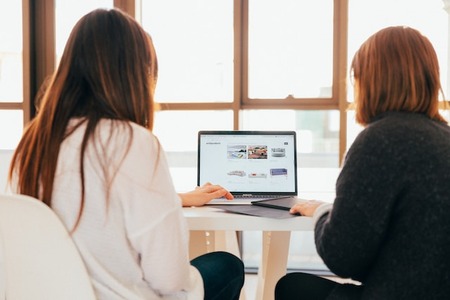 Include Your Fundraising Campaigns in Your Marketing Strategy
No fundraising campaign is complete without marketing. From your events to text campaigns, how you market your fundraisers will affect how much you raise. Take note of these nonprofit marketing ideas for your next campaign:
Utilize peer-to-peer campaigns to encourage community engagement through your participants' networks and build strong ties between new donors and your organization.
Host a gala or auction to celebrate important milestones with your major donors and sponsors. Post big-ticket auction items that were donated for your event on social media and livestream the big day to increase excitement.
Thank your in-kind donors publicly to show how much you appreciate their support.
Organize small events throughout the year to engage different donor segments. Events like movie nights and car washes are easy ways to foster relationships within your community.
Use virtual events to hold community meetings where you can receive live feedback from your supporters. Social media live streaming tools can help you use these meetings to increase cause awareness by opening them up to a wider audience.
Promote volunteer opportunities to engage supporters who may not be able to give financially. Ask your volunteers to help spread awareness about your organization by reposting your social media posts to their own networks.
Create text campaigns to update your donors on your campaigns and give them a quick way to donate. The faster the donation process, the more likely people are to complete the transaction.
Create an exclusive community for donor segments and provide access to special events and merchandise.
Tie the impact of each giving level to a tangible item so donors understand how their donation makes a difference. For example, $10 provides 1 meal for 1 person, $100 provides 1 meal for 10 people, and $1,000 provides 1 meal for 100 people.
Offer recurring donors benefits for their continuous support, like access to a special badge on social media or exclusive items from your nonprofit's merchandise shop.
Collaborate and Partner with Other Members of Your Community.
Influencing change takes a community all working towards a common goal. Explore collaboration and partnership options with other members in your community, like businesses, influencers, and other nonprofits, to increase the effectiveness of your promotions and campaigns. These tips will help you form partnerships with others in your community:
Celebrate your sponsors publicly to encourage continued support and long-term partnerships.
Contact local businesses to put up fliers on their bulletin boards.
Work with local printing shops, news channels, and radio stations to ask for discounted or free services. Incentivize these asks with sponsorship benefits at events or placement of their logo in marketing communications.
Invite local celebrities to be special guests at your events as speakers to boost event attendance and encourage would-be donors to support your cause.
Share posts from popular influencers about your cause. Influencers who are passionate about your cause may be willing to partner with your nonprofit and post about the work you do on their social accounts to help you gain more awareness of your organization.
Work with other nonprofits with causes similar to your own. Hosting joint events and sharing each other's social media posts will help increase both of your organizations' visibility. A great example of this would be a food bank and an animal foundation running a joint canned food drive where supporters can donate canned goods for the food bank and pet food to the animal foundation.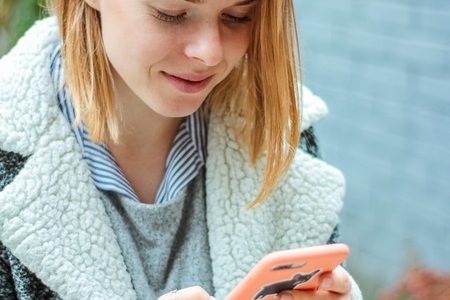 Final Thoughts
Nonprofit marketing ideas come in all forms, but the main goal of all marketing is forming connections and engaging your audience. You don't need to be an advertising expert to create a successful marketing campaign. Take advantage of technology to expand your reach and establish a strategy that works for your organization's needs.