October is a very important month for fans of all things scary and spooky. When bright orange pumpkins start popping up on front porches and fake gravestones litter your neighbors' front yards, it's safe to say the Halloween season has truly begun. And as a nonprofit organization, the start of October also means you're entering the last quarter of the year and the beginning of the year-end fundraising season.
When you're planning your end-of-year fundraising campaigns, you really won't want to miss out on all the fun the holidays provide. Halloween is a great holiday to center a fundraising campaign around as it allows you to get a head start on your final fundraising season. And if you commit to joining in on the spooky festivities, you can also develop some frighteningly fun fundraiser ideas your horror buff donors will love.
Not sure where to start? Make the most of this spine-chilling time of year with these 18 Halloween fundraising ideas.
Halloween Fundraising Ideas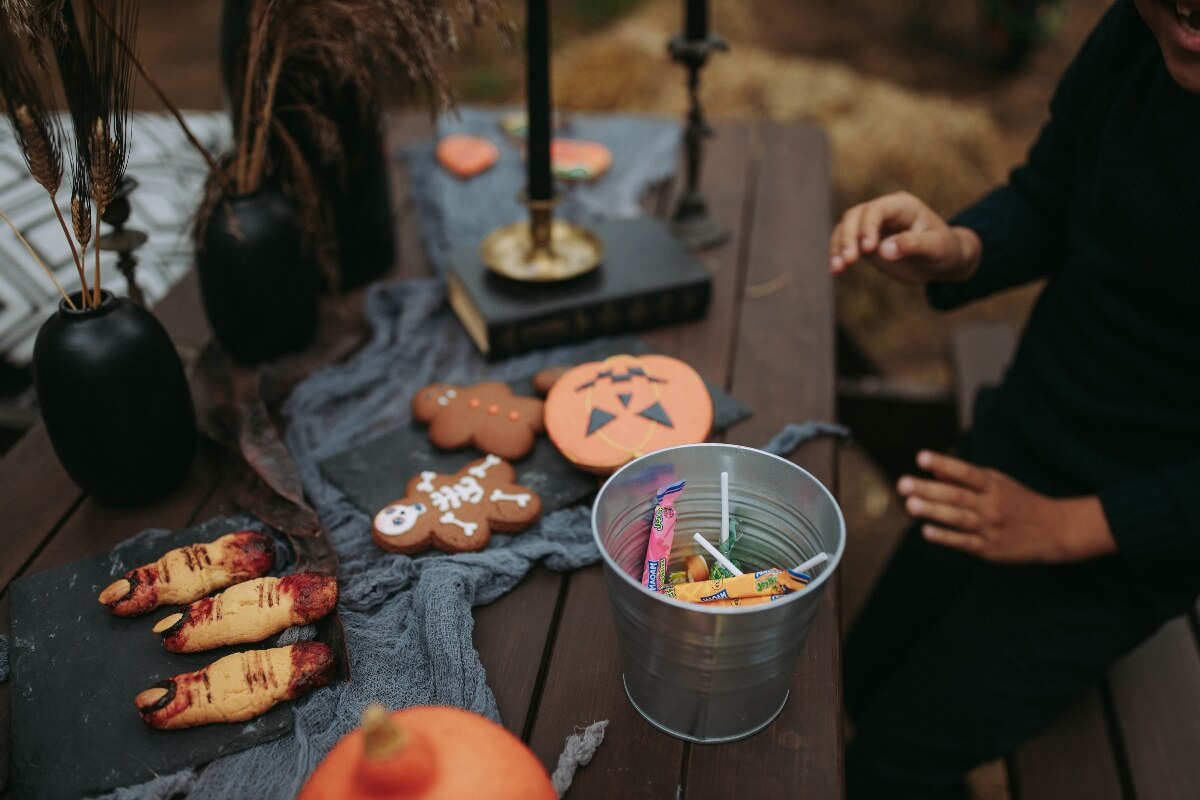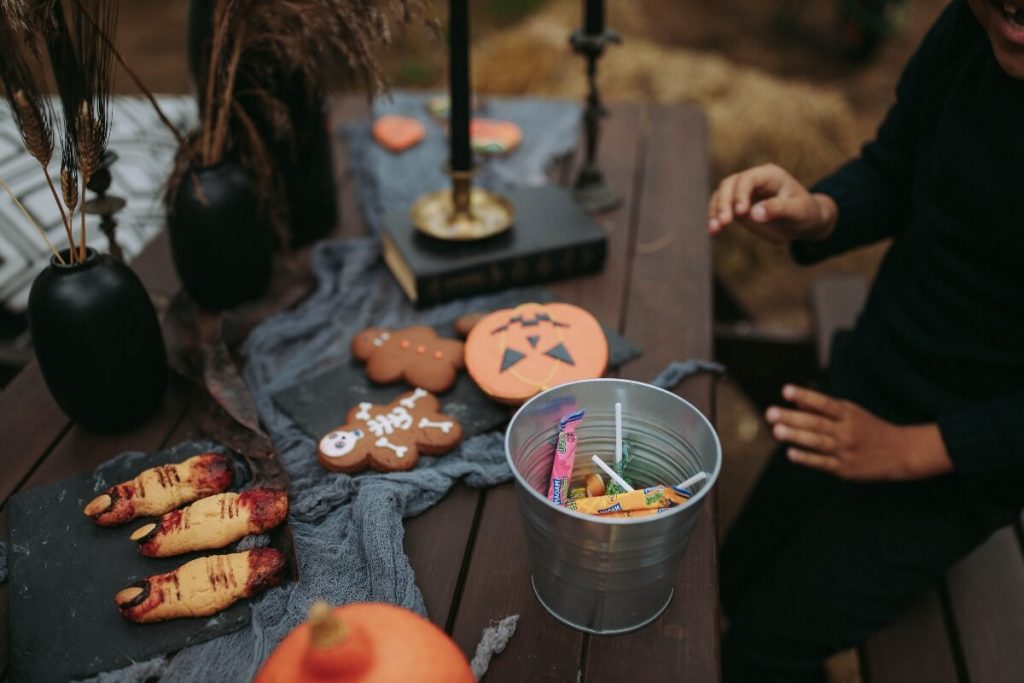 1. Spooky scavenger hunt
As Halloween-inspired decorations begin popping up around your community, a spooky scavenger hunt will get your donors on their feet and in the Halloween spirit. Organizing an exciting scavenger hunt is no easy feat, but luckily, there are a few tools you can use to help make your event a success.
Use an app. Instead of handing all your scavenger hunt participants a paper list of items and places to hunt for, plan your scavenger hunt using an app. Participants can download an app to submit photos, videos, and text answers proving that they've completed challenges or deciphered clues. An app-based scavenger hunt can also facilitate a hybrid event if you have participants who are more comfortable virtually attending. For an example of a great app-based scavenger hunt, check out this event from Big Brothers Big Sisters of the Bluegrass, where they used Eventzee to create a fun and engaging experience for both their in-person and at-home participants.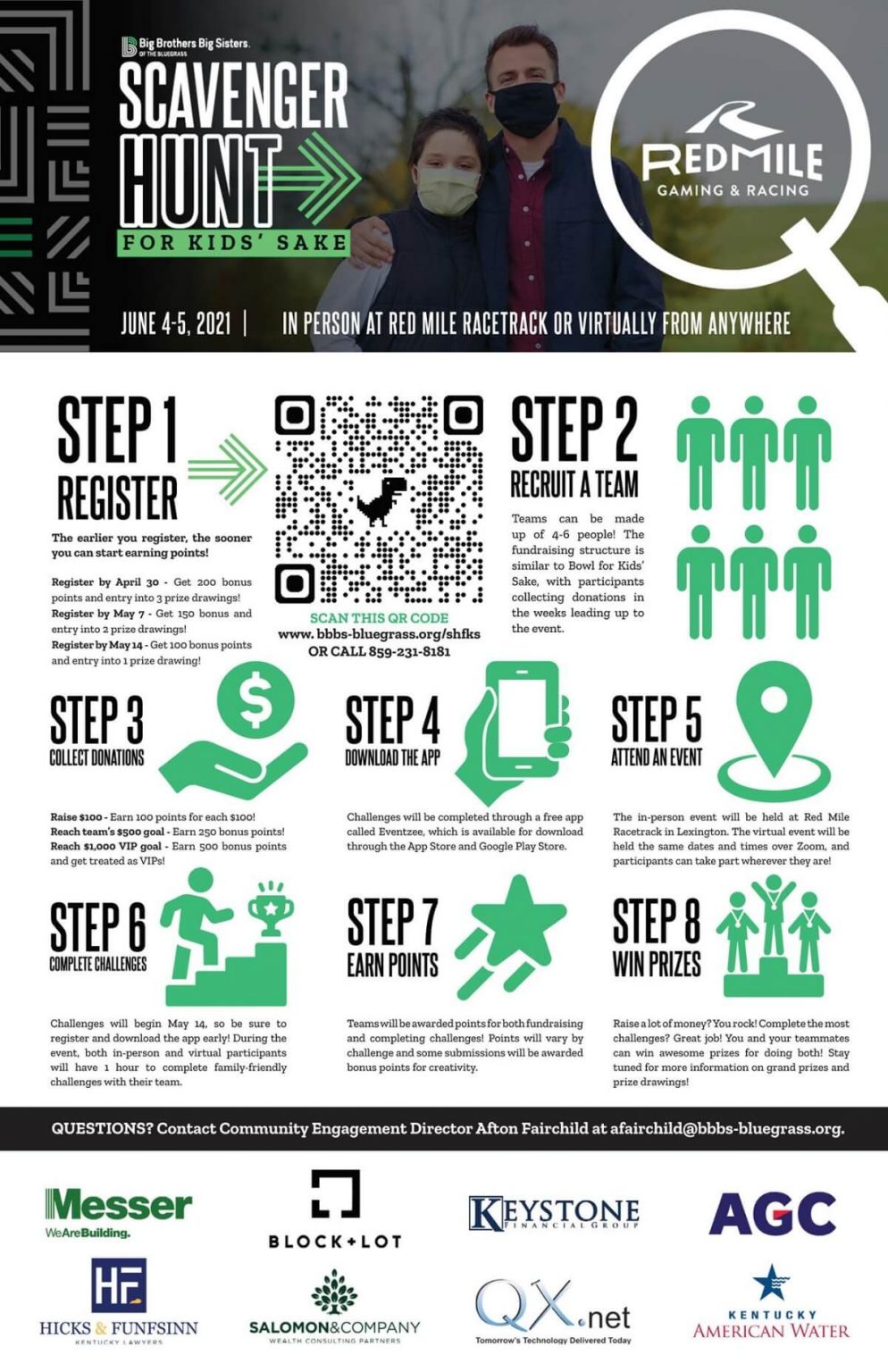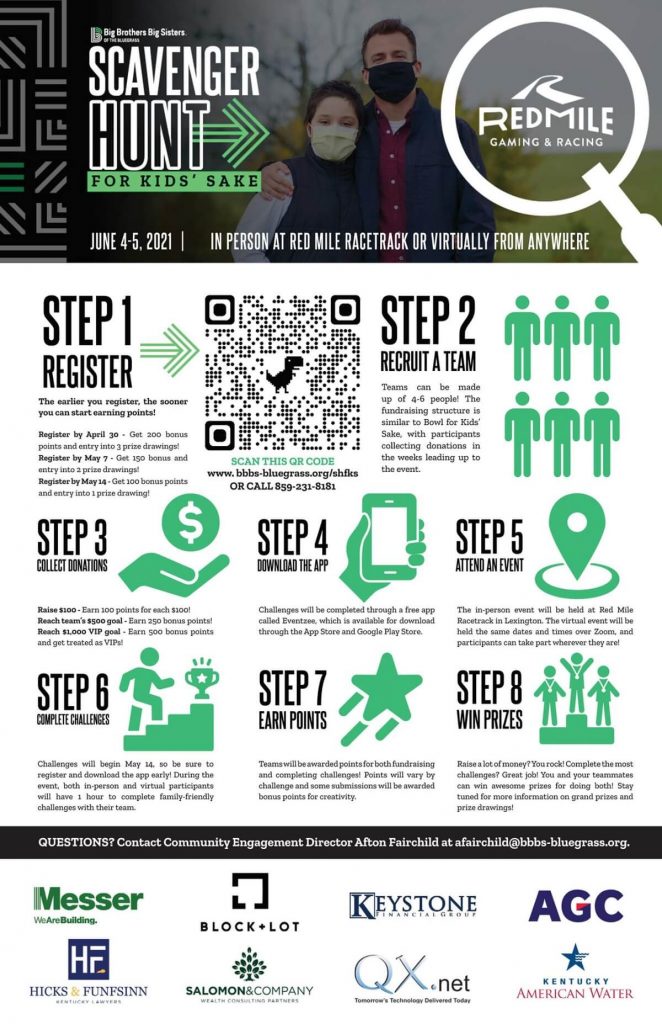 Harness the power of texting. If you're not too keen on having your participants all download an app to join your scavenger hunt, you can just as easily organize a scavenger hunt via text message. Send your participants their challenges or the list of items they need to find, and ask them to send back photos or videos. With this method, you can also incorporate text fundraising more easily into your event.
For a family-friendly scavenger hunt, ask your participants to find unique decorations around their neighborhoods. If you live in an area with some morbid history or well-known ghost stories, you can add a few stops on your scavenger hunt related to those creepy tidbits for your more daring donors.
2. Haunted house fundraiser
Haunted houses are a staple of the Halloween season, so why not cash in on this classic spooky experience by hosting your own haunted house? If you're planning to create a haunting experience from the ground up, you have to begin by finding a safe location for your thrills and chills. Empty barns, a volunteer's house, or even a forested walking path are all great options.
All you have to do is hang up some scary decorations, enlist a few costumed volunteers, and you're ready to scare the living daylights out of your donors.
If building a haunted house seems far too difficult, consider partnering with a local haunted house for your event. Your thrill-seeking donors won't be able to resist the adrenaline rush that comes from being frightened by professional monsters and ghosts. While you're searching for a haunted house to partner with, consider hosting your event at a haunted house that's also willing to be your partner in a matching gift drive.
3. Ghost story contest
There's nothing like a good ghost story when the weather gets chilly and the sun goes down. If you're lacking a good collection of horror stories to tell, send a call out to your imaginative supporters to send in their scariest stories for a ghost story contest fundraiser.
Select your panel of judges from the volunteers in your organization, or leave it up to your donors to vote for the stories they lost the most sleep over. After running the contest, host a reading around a campfire and listen to the scariest ghost stories in an appropriately spooky setting.
4. Pumpkin carving party
Looking for some Halloween fundraiser ideas for school? Look no further than a pumpkin carving party!
Arguably the most popular Halloween tradition, pumpkin carving is a must-do activity every year in October. Give your supporters the chance to take home their own jack-o'-lanterns with a family-friendly pumpkin carving party. Stock up on pumpkins from the local pumpkin patch, or make the event a BYOP affair, keeping a few extra pumpkins on hand for guests that weren't able to bring their own.
For set up, arrange a few tables with an assortment of pumpkin carving tools. Younger children or those looking for a slightly less messy way to join in on the fun will enjoy using paints, paintbrushes, glue, glitter, and other craft supplies for non-carving decoration method. At the end of the event, everyone will be able to take home their own unique pumpkin masterpieces to adorn their front porches with some Halloween spirit.
5. "Monsters and Goblins" 5K
Organize a "Monsters and Goblins" 5K for a classic peer-to-peer fundraising option turned Halloween extravaganza. With a peer-to-peer fundraiser, donors can increase their impact by recruiting family and friends to help support their quest to the finish line.
Create a fundraising webpage. Increase your 5K registrations and donations by putting together an interactive website. Make sure your race participants have the ability to create their own personal fundraising pages potential donors can visit when they're ready to give. With social sharing, participants will help you do the work of spreading the word about your spooky event.
Gamify your fundraiser. While a 5K is already a competitive event, adding elements to your webpage like a fundraising thermometer and live feed of donations will keep your donors engaged. Offer prizes for the teams that raise the most money and make it easy for your race participants to keep track of their fundraising progress.
Provide racers with fundraising resources. Peer-to-peer fundraising doesn't come easy for everyone. Place a page on your website for resources and offer up ideas for your participants. Encourage them to share their personal reasons for being a part of your mission with their loved ones. Setting goals with some sort of reward for their donors is another way to get people engaged. For example, if they make 50% of their fundraising goal by a certain date, they'll wear a silly costume while they run the 5K.
6. Haunted hike
Cater to your more adventurous, outdoors-loving supporters with a creepy haunted hike. If there are any local legends of haunted trails, this is the perfect Halloween fundraising idea for your nonprofit. To up the ante, ask an experienced volunteer hiker to be your guide and go for a nighttime stroll through nature. However, if there are simply a few popular hiking routes your supporters enjoy taking, turn them haunted by asking a few volunteers to dress in costume and hide out until your hiking group walks by.
7. Halloween baking class
There always seems to be a correlation between colder weather and an increased amount of baking. So why not accommodate your supporters' growing interest in baked goods during the fall season by hosting a Halloween baking class? From skeleton-shaped cookies to ghost-topped cupcakes, there are plenty of baked goods you can choose from to help donors celebrate Halloween.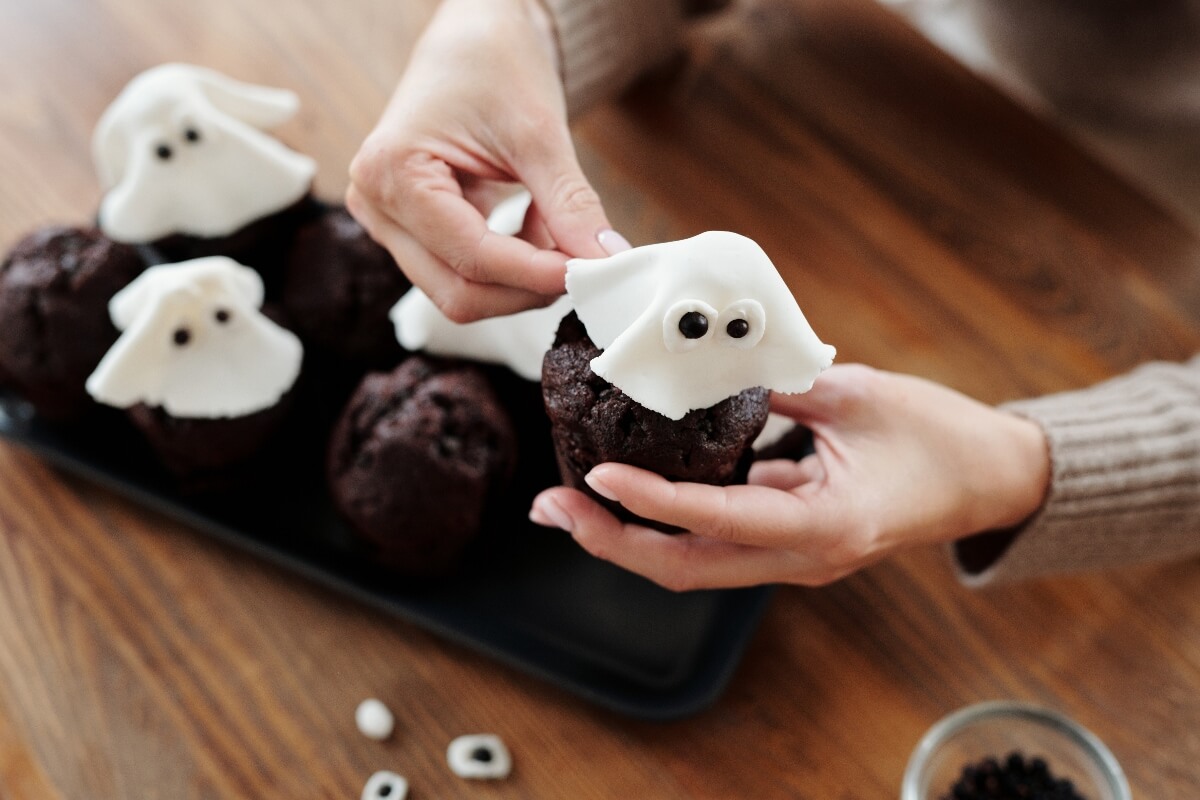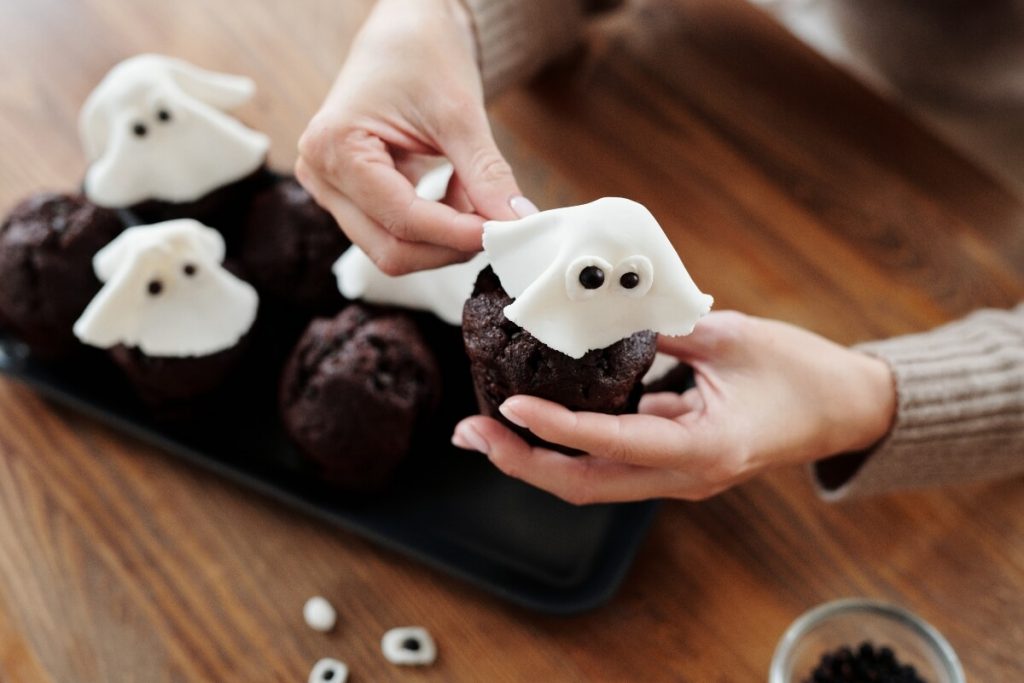 For this event, partner with a local bakery to guide attendees through the creation of a few spooky sweet treats. A baking class is also a great option for a hybrid event so people who prefer to participate in your fundraiser from home can still take part in all of the festivities. Simply live-stream the baking class on your social media platforms or over a video conferencing software program to reach all of your donors, no matter where they are. Hybrid events are the perfect way to create fun Halloween fundraising ideas during Covid!
8. Fall carnival
Organizing a fall carnival is a great way to bring your community together in support of your mission. Reach out to local businesses and shops to see if they would be interested in running stalls for classic carnival games or donating their time and skills to provide attendees with autumnal culinary experiences and exciting performances.
A carnival also allows you to fill your main event with lots of smaller fall fundraising ideas—such as raffles for fall-themed gift baskets or a pumpkin pie bake-off—that can help your event appeal to a wider audience and raise more for your mission!
9. "Fright Night Flight Night"
Get your local breweries or wineries involved in this frightfully classy libations tasting night for a good cause. Promote the event on all of your social media platforms and find an event registration and management system that facilitates donations and makes signing up for occasions like this simple and painless. And if you're looking to make a flight night more family-friendly, offer young ones ice cream flights with a wide selection of toppings.
10. Halloween decorating contest
For those who love any excuse to break out holiday decorations and transform their home into a monument for upcoming holidays, a chance to show off their handiwork is always welcome.
Hold a Halloween decorating contest to give aspiring professional Halloween interior and exterior decorators the opportunity to engage in a friendly competition for best dressed home. And since everything can be done online, this makes the perfect virtual Halloween fundraiser!
Homeowners can submit photos of their homes to be entered into the contest. Display the photos on your website, and open up voting to the general public. For only a couple of dollars, people can cast their votes for their favorite displays of Halloween spirit. Make sure to have a fantastic prize for your winner so contest participants will encourage everyone they know to cast a vote in their favor.
11. Costume contest
Halloween just isn't Halloween if everyone isn't dressed to the nines in creative and fun costumes. Host a costume contest so your donors can show off their most impressive Halloween outfit of choice. Make sure to split participants up to compete in various categories, like Best Couples' Costume or Scariest Monster.
And don't let your furry friends and adorable kids miss out on the fun! Add a few more entry categories to your contest to allow pets and kids to participate in the festivities. Once the contest judging is over, organize a small parade so people can fully appreciate and celebrate everyone's creativity and hard work. Need inspiration? Check out the Pet Alliance of Greater Orlando's 2022 Paws in the Park event.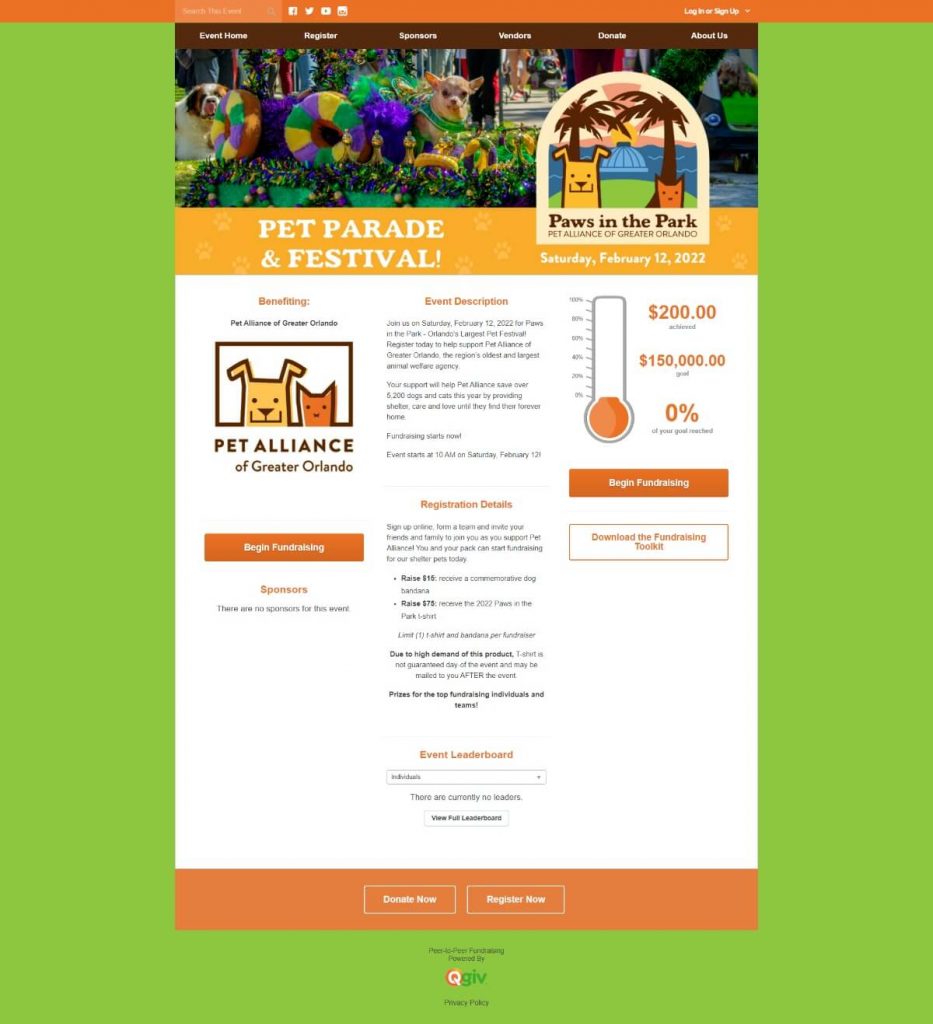 12. A peer-to-peer murder mystery experience
Put your detective hats on—there's been a morbid discovery, and no one's leaving until you find the murderer. Immerse your guests in a murder mystery experience where no one is to be trusted. It's up to them to solve every clue to find out "whodunit."
As a peer-to-peer fundraising event, incentivize guests with prizes for solving the mystery and raising funds for your cause. Mark fundraising milestones by providing your guests with puzzles to solve and extra clues. Your donors will enjoy the challenge of solving a mystery together, making this a great way to keep supporters engaged.
13. "Witches' Night Out" dance party
With a few brews and some broomsticks, your Witches' Night Out event is sure to be a hair-raising evening to remember. Partner with a local restaurant for a delicious dinner and a few mysterious drinks before heading out on the town for dancing and more cocktails.
If you're committed to hosting a WNO but seek a virtual alternative, check out the St. John Center for Homeless Men's virtual house parties event. In this peer-to-peer event, teams were called house parties, and participants chose a "party" to be a part of. For a bit of friendly competition, prizes were offered to the house party with the most participants and the house party that raised the most money.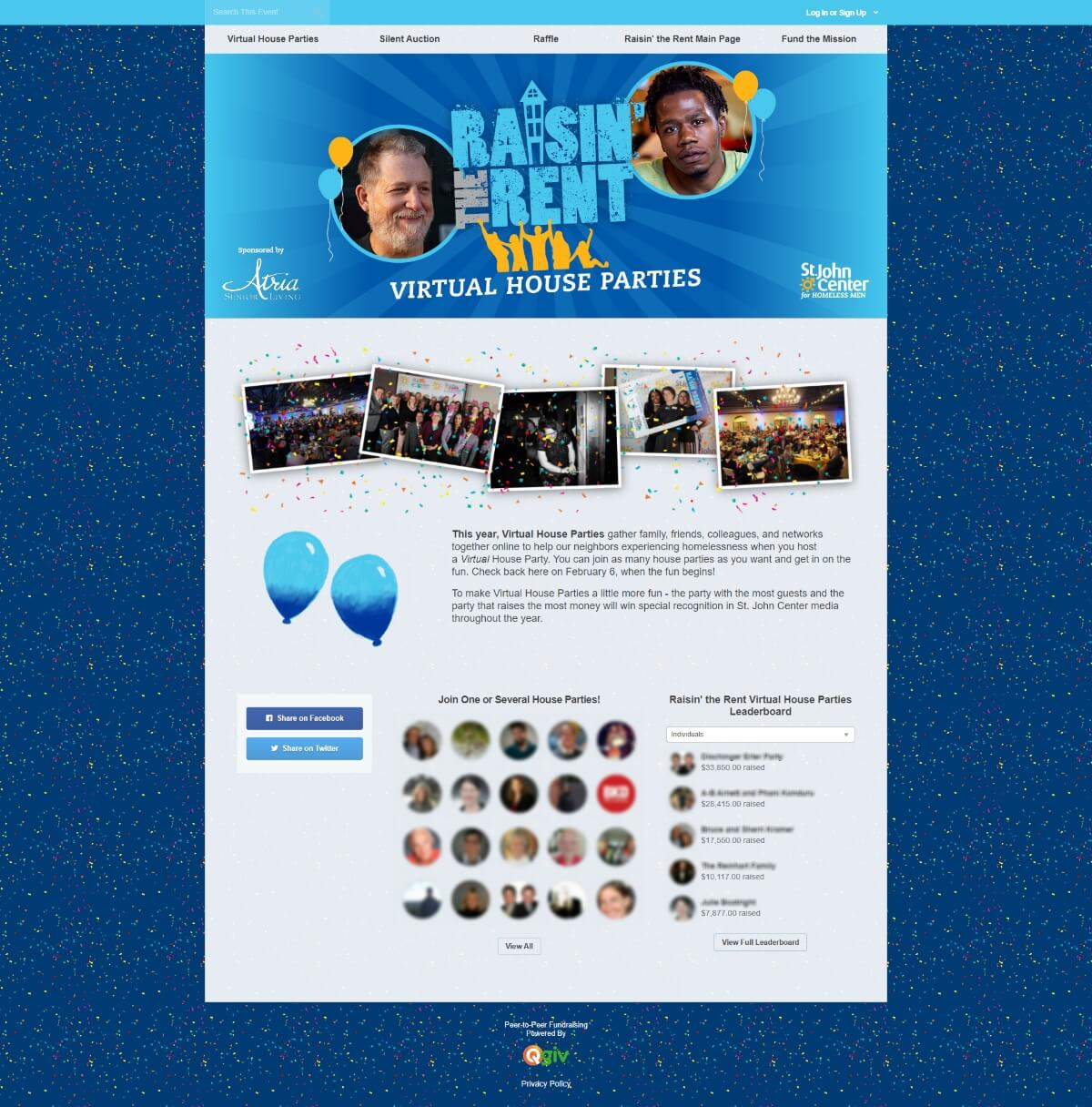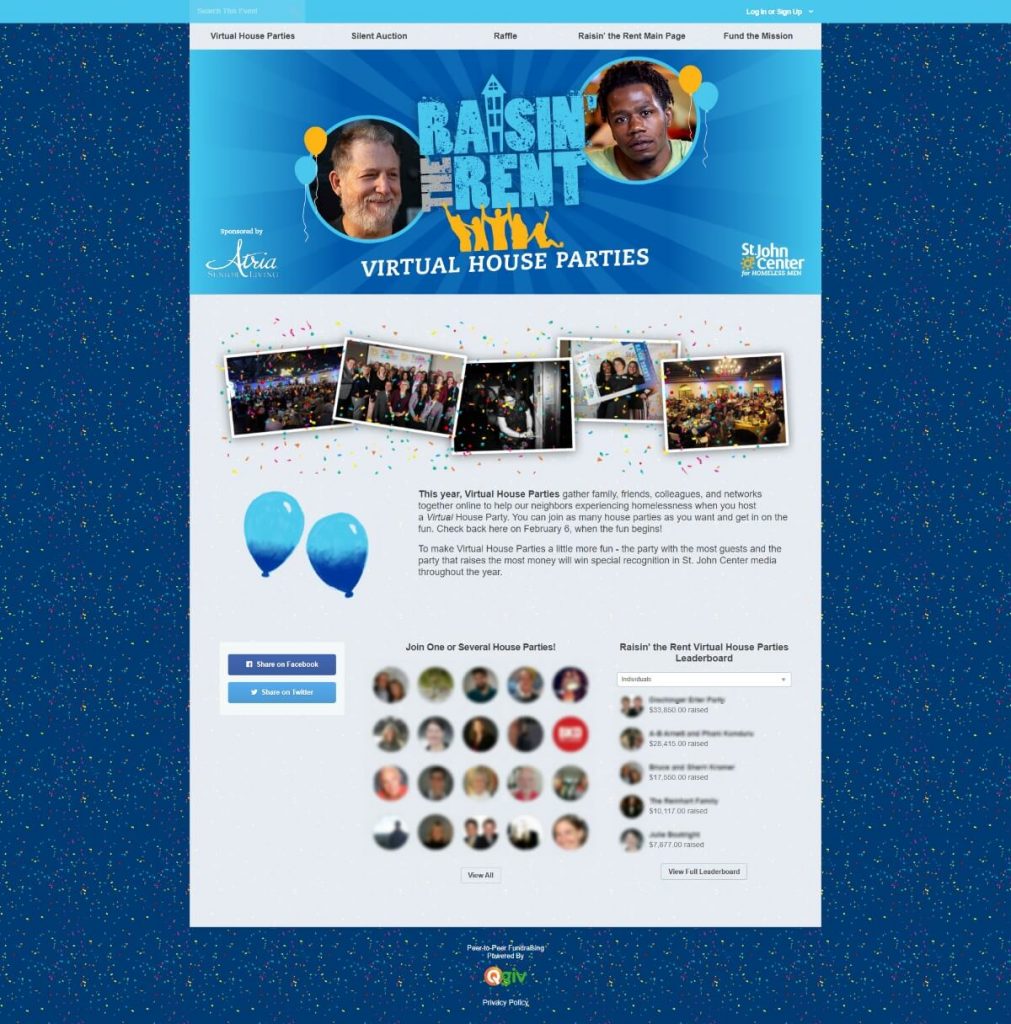 14. Host a "Monsters' Ball" auction
When it comes to fundraising, auctions are a great choice for getting your donors engaged. At your Monsters' Ball auction, make sure to have mysterious, themed baskets up for grabs in addition to regular auction item fare. Try gathering some Halloween decor and finding tickets for a haunted historical tour for a few coveted holiday-themed gift baskets.
Planning an auction takes time and attention to detail, so it's important to find an auction software program that supports all your needs. If you're hosting a hybrid or fully virtual auction event, you'll want auction software that supports virtual bidding.
If your auction will be at least partially online, you'll also want to make sure that you're properly showcasing the items in the weeks leading up to your event. Take photos and videos of your gift baskets and post them on your website and social media platforms so guests have a good idea of what they're bidding on.
15. Pumpkins or other Halloween décor sales
Heading to a pumpkin sale is a classic activity that most families have on their Halloween to-do lists. There's nothing like scavenging through a wide selection of pumpkins to find the perfect one to take home and carve. Order pumpkins in bulk from a local farmer, or partner with a large farm or company to have pumpkins donated to your sale.
Boost participation in your pumpkin sale by making your event into a proper pumpkin patch, complete with carving stations and a few apple cider and caramel popcorn refreshment stands. If you have supporters who wish to participate but prefer to skip the in-person element, set up an online store from which they can select a pumpkin and other Halloween decor items. Then, offer to have their spooky goodies delivered to their door for a small fee.
16. "Trunk-or-Treat" fundraiser
Some kids look forward to dressing up and trick-or-treating all year. However, not everyone lives in a neighborhood that participates in handing out candy on Halloween night. Whether your supporters simply can't get enough of trick-or-treating or if they're just looking for a safe alternative to walking around a neighborhood at night, they'll love a trunk-or-treat event.
First, you'll want to find a parking lot you can host your event in. Try teaming up with your local car dealerships which usually have a monthly "outreach event" budget for events like this. They may be able to provide you with a location or a few cars for your event.
Up the ante by adding a Halloween decor contest to your trunk-or-treat night. Encourage your supporters to dress their car trunks up for the event with themes that match their costumes or that have a generally spooky aura.
17. Halloween movie night
Round out the Halloween experience with a dedicated movie night for classic spooky films. Put together a simple registration form so your guests can sign up for the event and make donations as well. Try to host two movie nights: one for avid horror buffs and one that's more family-friendly. Show movies like Beetlejuice, Hocus Pocus, Ghostbusters, or The Nightmare Before Christmas for families to enjoy. Then, pick classic horror flicks or recent spine-chilling releases for your braver cinephiles.
If the weather is too chilly, find an indoor location or a local movie theater that will allow you to host a screening. However, if it's warm enough for an outdoor movie night, rent an inflatable movie screen and projector, and tell your guests to bring blankets to snuggle up for a movie under the stars.
This event also works in a hybrid format so people can watch from home as well. Pick a movie that's common on streaming services and prepare goodie bags filled with movie snacks to be picked up before your event or to be delivered to all of your at-home watchers. Or, install a browser extension like Teleparty to synchronize your movie playback for everyone watching.
18. Terrifying trivia
Look up a few fun facts about Halloween and spooky urban legends to put together a terrifying trivia night for your donors. Make this a friendly, competitive peer-to-peer fundraising event by asking your supporters to create and join teams in the weeks leading up to trivia night. For even more added fun, run a contest for the team that has the best costumes, or encourage even more team comradery by offering a prize to the team with the best group costume. At the end of the night, make sure to also have treats for the team that wins the trivia contest and for the team that raises the most money by the end of your event.
Final Thoughts
Dive into the spooky season and find creative ways to celebrate Halloween with all of your donors and supporters. Not only will you raise funds to support your mission, but you'll also make the scariest holiday of the year one for the (spell)books. If you're looking for more resources for your Halloween event, check out these links:
Once Halloween is over, it's time to gear up for Giving Tuesday. Is your nonprofit ready? Download our 2021 Giving Tuesday Guide to start your planning.