The inner financial workings of nonprofits around the world can feel like a mystery to many. For those who aren't familiar with how nonprofits work or what they do, there could be confusion about how employees receive compensation or how programs are funded. Of course, donations are a common source of funds for nonprofits, but other than that, how do nonprofits make money? Well, let's first take a look at what 501(c)(3) organizations are.
What are 501(c)(3) organizations?
501(c)(3) is a designation given to organizations that are exempt from federal taxes and include public charities, private foundations, and private operating foundations. 501(c)(3) is unique from other 501(c) designations because charitable contributions made to 501(c)(3) organizations are tax deductible. Many people mistakenly assume that the term "nonprofit" means that 501(c)(3) organizations do not make profits. However, nonprofit organizations do make profits, but not in a traditional sense, and it isn't their main purpose. A for-profit organization makes revenue that benefits private interests while a nonprofit organization generates revenue for the public good.
How do 501(c)(3) organizations make money?
Nonprofit organizations have a variety of revenue streams and expenses to pay to maintain their daily operations. A 501(c)(3) organization's expenses primarily fall into three categories: administrative expenses, fundraising expenses, and program expenses.
Administrative expenses include rent or mortgage and salaries for nonprofit staff. This category keeps a nonprofit's day-to-day operations running.
Fundraising expenses include anything to do with fundraising, including various campaign budgets and costs for hosting events.
Program expenses are what makes a nonprofit a nonprofit. This category is how 501(c)(3) organizations carry out their missions, and ideally, this should be the biggest slice of your nonprofit's overall expenses.
To bring in the money to take care of every expense, nonprofits have many options.
Raise money through fundraising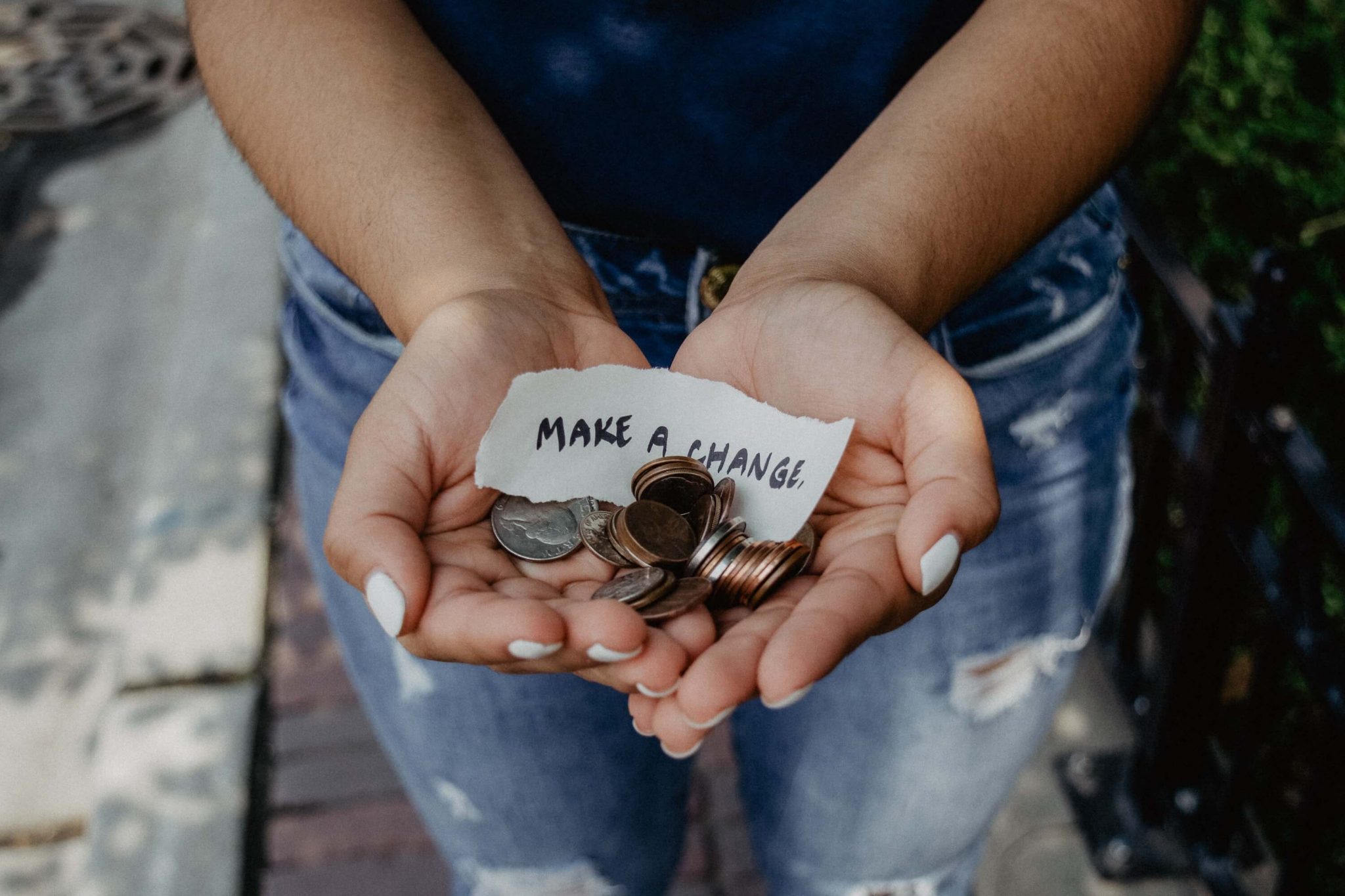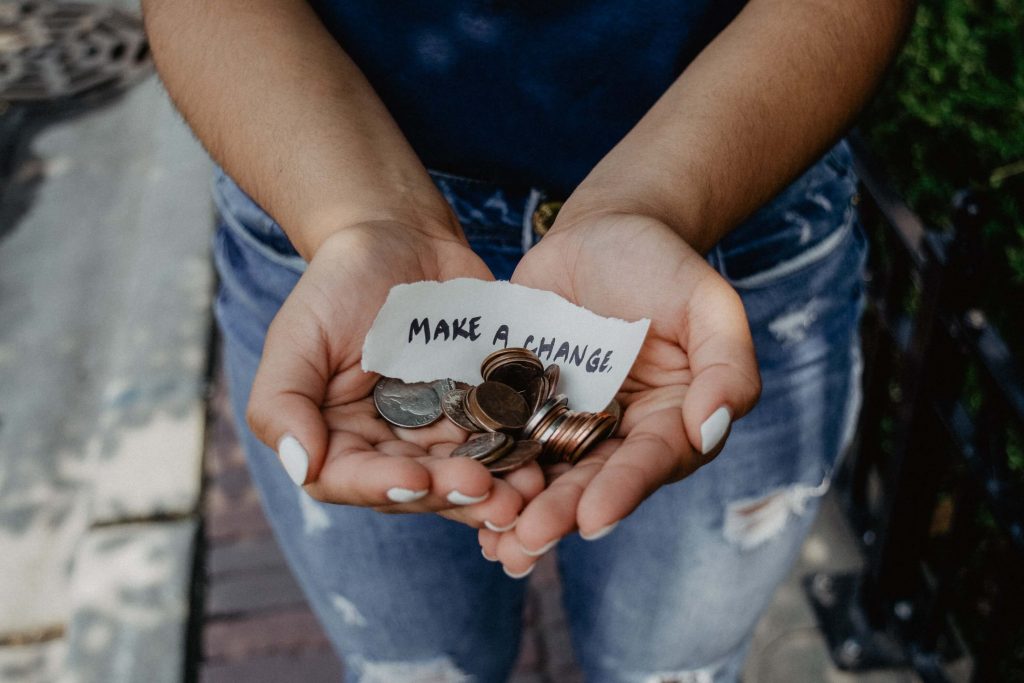 The first thing that comes to mind for many people when they consider how nonprofits make money is fundraising. Nonprofits use a variety of fundraising channels to raise money for their mission.
Year-round donations
All year, nonprofits seek out donations from donors and supporters through all kinds of campaigns. Direct mail, email, social media, and text fundraising are all marketing channels through which nonprofits make donation asks to their network of supporters.
The best way to encourage year-round donations is by building an effective online donation form that donors can easily find on your website. Keep it short and simple, and try branding your form with your nonprofit's logo and colors to bring in even more donations. Donations made on a branded form are, on average, 38% larger than donations made through a generic PayPal page, and donors are 70% more likely to return and make another donation if they donated on a branded donation form the first time. Adding a matching gifts integration and recurring donation upgrades to your form is a great way to maximize the contributions you receive from your supporters.
Fundraising events
From standard events to auctions and galas, nonprofits will hold a variety of events throughout the year to raise money. It's essential to budget accurately and keep in mind your expense ratios when you're planning an event. And with a little bit of wheeling-and-dealing, you might even find that organizing events isn't as expensive as you might think.
Types of fundraising events
Standard events are great for bringing your donors together for a bit of fun. Whether you're hosting a movie night or a bake sale, these are quick and easy affairs to pull together.
Peer-to-peer events are a great way to get your supporters involved in fundraising themselves. For a peer-to-peer 5K or fun run, your costs might include police for crowd control, permits from local governance to close off roads, EMT services, event t-shirts, snacks, opening ceremony costs (band, DJ, etc.), and signage to recognize your sponsors.
Auctions and galas generally come with the most overhead costs, including food and drinks, decorations, venue, rentals (like tables and chairs), valet, janitorial staff, and printed materials. While you're budgeting, think about what's most important for your auction and gala event. For an event that you're planning to raise a lot of money with, don't skimp on decorations. If you're planning an entertainment-focused event, make sure to prioritize your spending in that category.
What to consider
When you plan an event, one of the first considerations will be whether your event will be in-person, virtual, or hybrid. Deciding between these formats will change how you budget for your event. Consider your audience when you're making this decision and take note of what other organizations in your area are doing. Hybrid events are a great way to provide engagement for everyone, from those who feel safer at home or want to attend from afar to supporters looking for a fun night out on the town.
It's also essential to get out there and start networking to bring down event costs. For example, if you're planning an event with a cash or open bar, try meeting with local breweries and wineries to see if they'd be interested in becoming an in-kind sponsor for your event or if they have any resources you can rent from them. Often, they might be able to provide staff members to serve and clean up alcohol at your event.
It can also help to choose your event planning committee with these cost-cutting strategies in mind. If you have someone on your event committee who plays in a band, they might be willing to donate their time to provide entertainment at your event. If you know that someone in your organization works at a graphics company, consider asking them to help with event promotion on your committee to get printed materials at cost. With a little bit of strategy and wheeling-and-dealing, you may find that you can keep your expense ratio low.
Get corporate sponsorships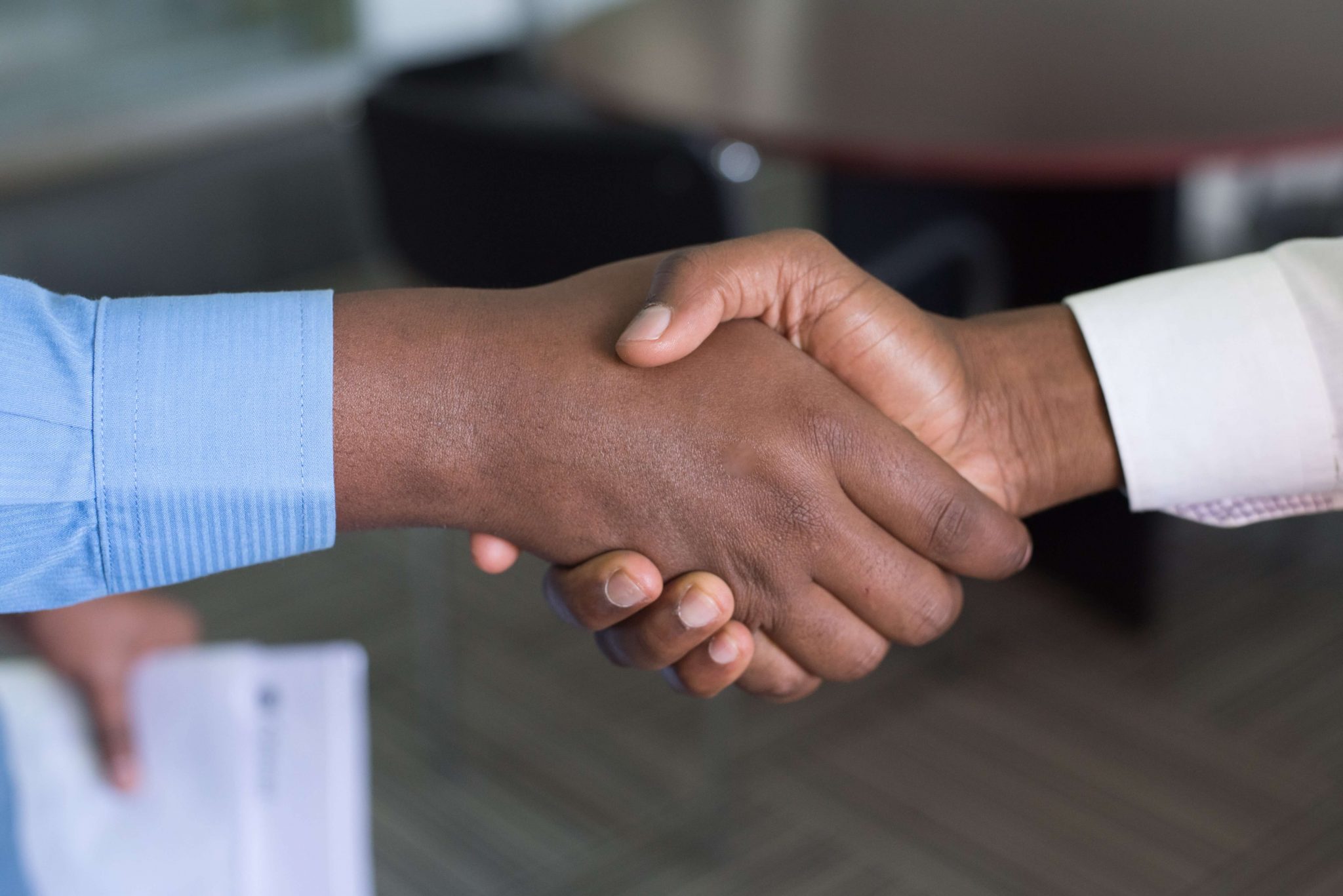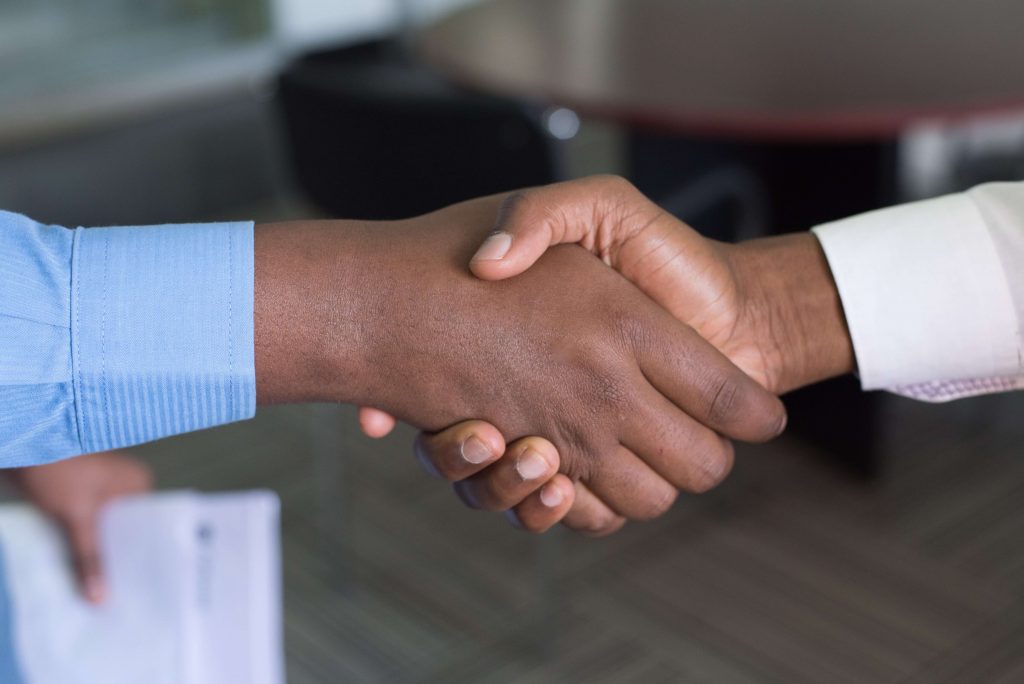 Securing corporate sponsorships can seem like an extremely difficult task to take on, but they can be a great source of support for nonprofits. To begin your search for sponsorships, it's important to first understand what kind of sponsorship you're searching for. There are three main types of sponsorships to seek out.
Financial sponsorships. When a company donates money to sponsor an event or program, this is considered a financial sponsorship. The amount of money they donate corresponds to a sponsorship level your organization sets and comes with pre-determined perks and benefits.
In-kind sponsorships. When you're hosting an event, it might be helpful to seek out in-kind sponsorships from relevant businesses. An in-kind sponsorship involves a company providing goods or services to your organization. This might mean that they donate a gift basket to your auction or offer up their DJ services during an event. Determine what the value of the donation will be with your sponsor and provide in-kind sponsors with a sponsorship level as you would with financial sponsors.
Media sponsorships. If you're looking to make your event a success, a media sponsorship is a great way to get the word out. With a media sponsorship, a business will promote your nonprofit via radio, TV, or print advertisements.
In return for a sponsorship, nonprofits will often recognize the business in their event promotion materials and offer exclusive perks. And to make your relationship with sponsors even stronger, don't stop communicating with them when all the streamers have been cleaned up and the tables and chairs get put away. Schedule an ROI meeting after your event to discuss how your sponsors made an impact on your organization and how you can continue your partnership in the future.
Where to find sponsors
When you're searching for sponsors, a great place to start is by looking in your community. Local businesses are often interested in sponsoring nonprofits that do work in their community, especially if they have a connection to your mission. For example, if you're hosting a food drive, it makes sense to reach out to local grocery stores to seek out support. Keep an eye out for other similar nonprofit events in your area and take note of who is sponsoring them. When you send a sponsorship packet to those companies, you're more likely to get a positive response. 
Making an effort to network will help you find and build long-term relationships with sponsors. Finding community leaders and professionals that have a personal connection to your mission and building genuine connections is the key to obtaining successful sponsorships and elevating your nonprofit's presence in the community.
What to include in a sponsorship packet
Building an effective sponsorship packet is the best way to attract sponsors to your nonprofit. It's best to reserve a tab on your event website for your sponsorship packet. By keeping it on your website, businesses can easily find your packet and review it any time they want.
It's important to include specific information about your event, as well as impact statements and statistics to back up the work your organization does to benefit your community. Dedicate a page or two to outline the sponsorship opportunities you're offering, and make sure you have multiple sponsorship levels to fit business budgets big and small.
Apply for nonprofit grants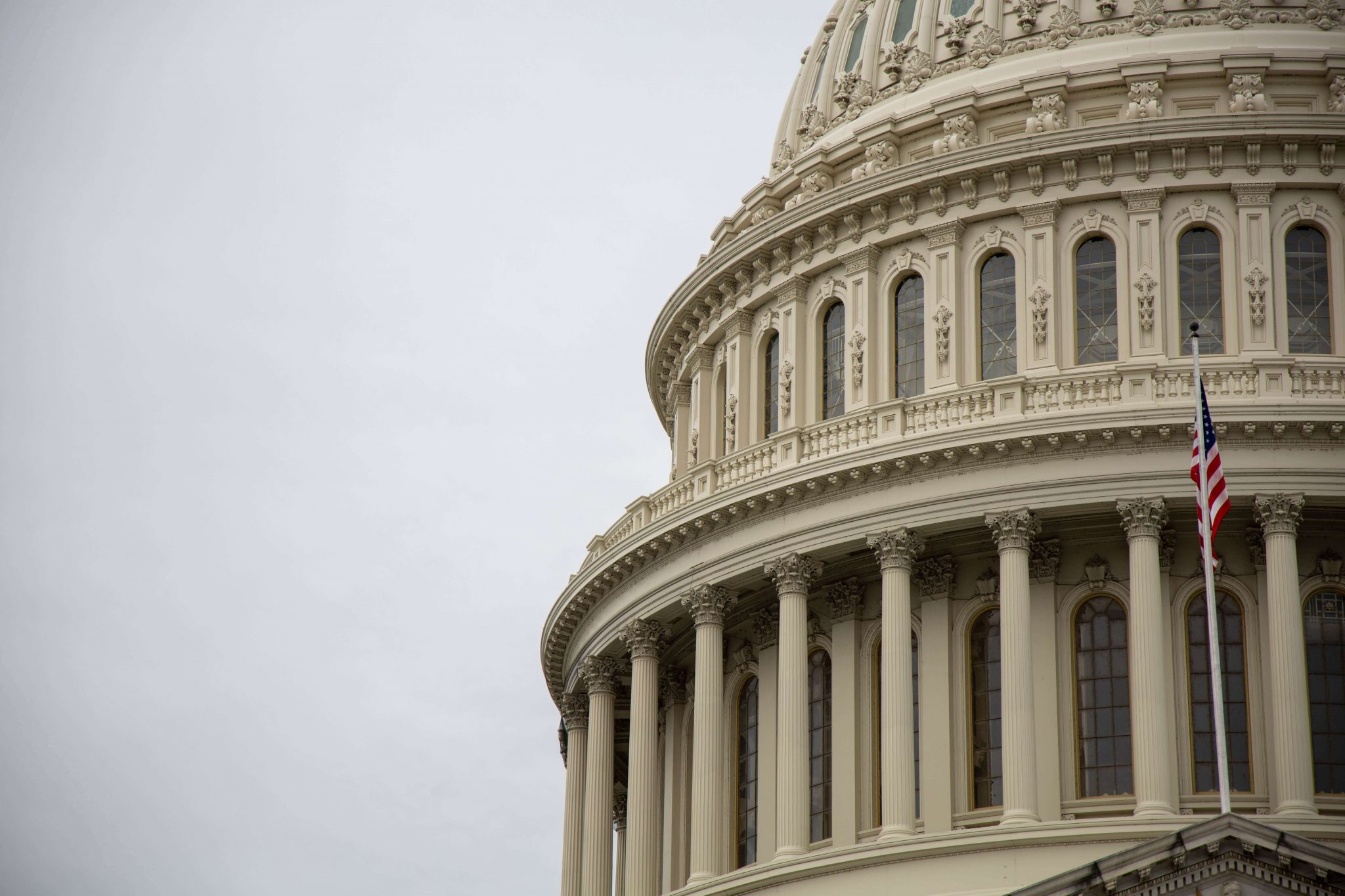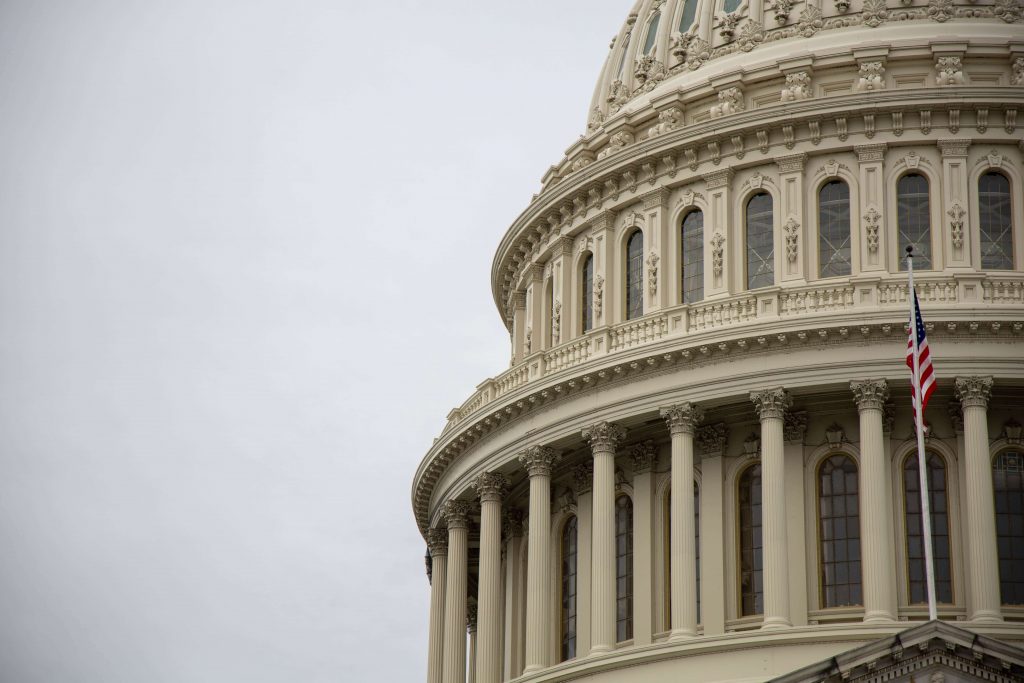 Grants can often make up a significant part of a nonprofit's budget, but if you're not sure where to start looking, it might feel like a daunting task. Luckily, there are plenty of grantmaking organizations that provide funding for nonprofits.
How to search for grants
To begin, start your grant research as early as possible for the next calendar year. It's important to note what grants are available to you, what they're for, what the application timeline looks like, and what information you need to ensure your grant application is as accurate as possible.
When you're searching for grants to apply to, it's vital to make sure you know what your nonprofit's needs are. Try to determine what specific expenses you need funded and when you need the funds by. That can help you narrow down your search parameters for which grants you should apply to.
Grant writing
When you apply for grants, you'll usually need to submit a detailed proposal to the grant organizations you choose. Grant writing can take time and effort, so many nonprofits choose to hire a grant writer to help them create well-written proposals.
When it comes to grant writing, make sure your application stands out from the crowd. One of the best ways to do this is by building connections with program managers and networking with grant organization employees. Your grant application should also tell the story of your organization. Make sure you're writing a compelling ask and explain why you're pursuing a grant. Be specific with your plans for your potential funding and provide an impact statement.
Types of grants
There are many different sources you can go to to apply for grants. Many organizations may have specific motivations for providing grants or requirements to meet, so it's important to know the difference between grant organization types.
Government grants can come from the local, state, or federal levels. Often, these grants can be used for your administrative and operating expenses, which not all grants from other sources allow.
Public charity grants come from other nonprofit organizations. They provide grants to nonprofits that align with their missions. This includes grants from community foundations which are provided to nonprofits who are doing work within the local community.
Family foundation grants are often smaller grants and provide their funding from a family's endowment.
Private foundation grants come from charities that rely on individual contributions rather than public funding.
In many cases, when you're seeking a grant, it's beneficial to work on building personal relationships with individuals from the organizations you're applying for grants from.
Offer a nonprofit membership program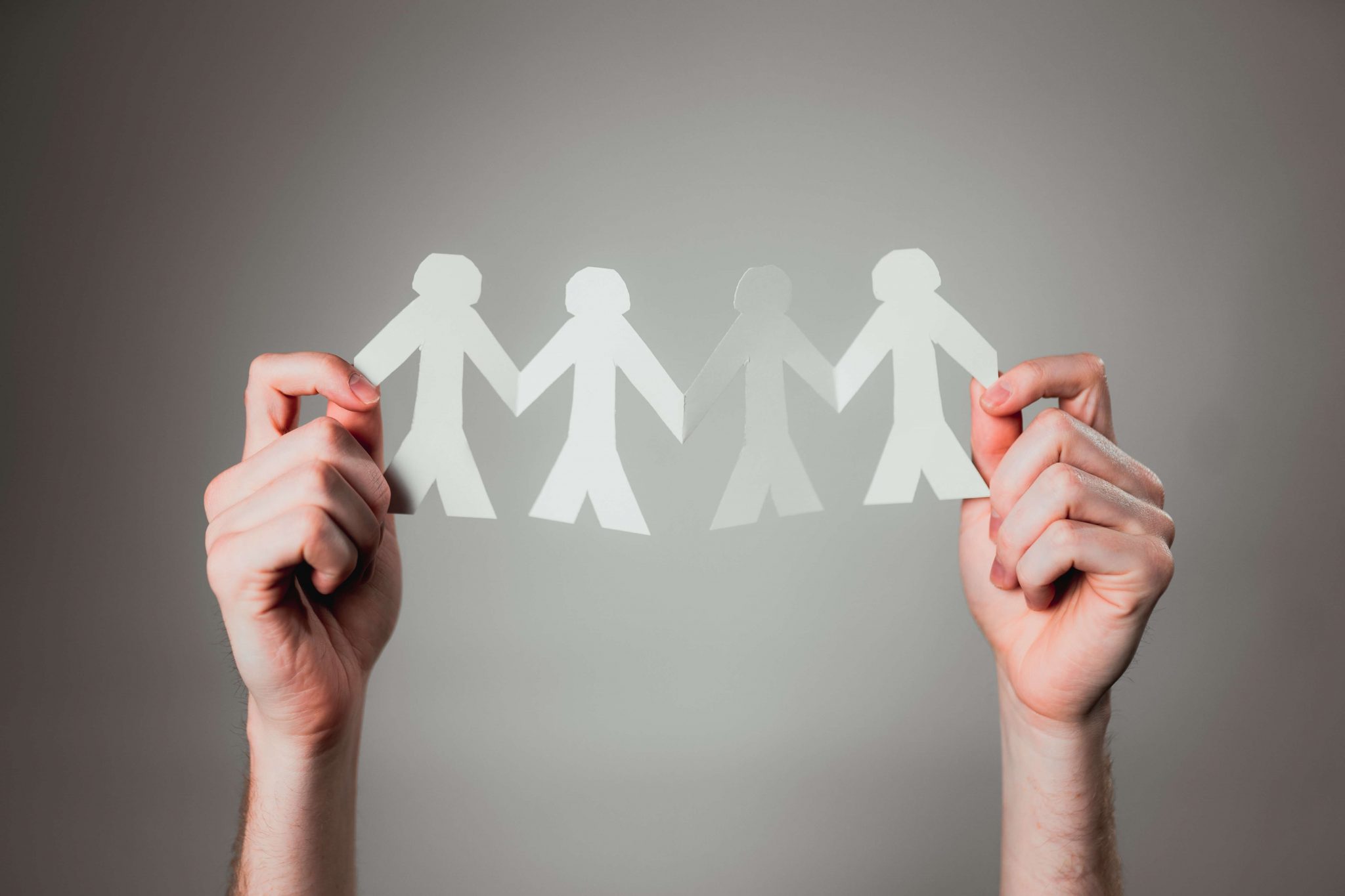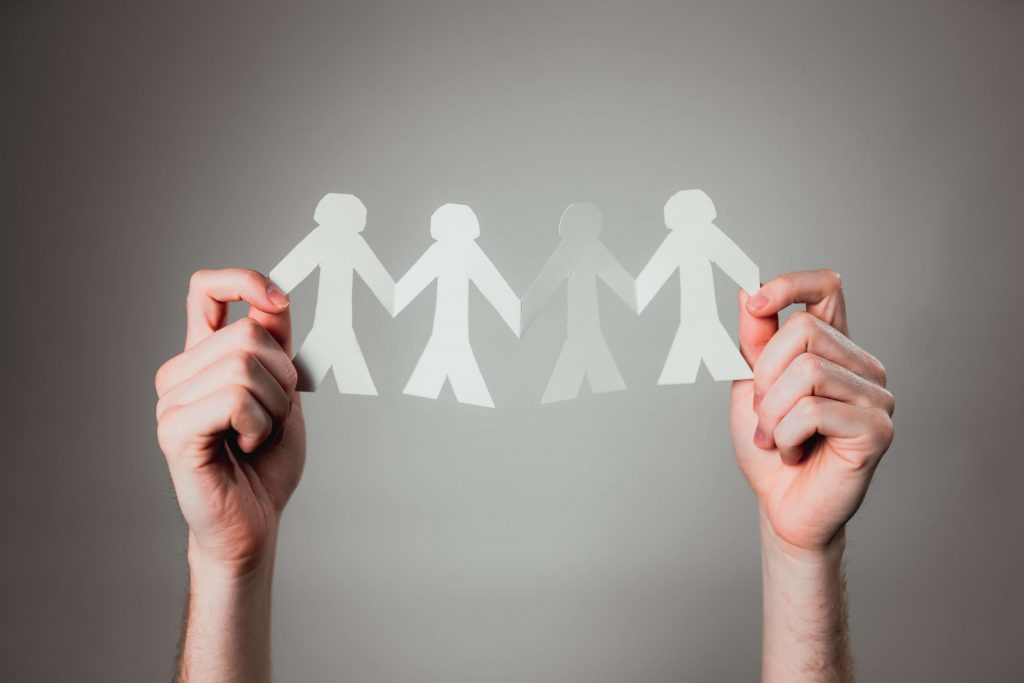 Many nonprofits offer a membership program to raise money for their organization. When you create a membership program, make sure you have an established membership structure. Consider what the purpose of your membership program is. Are you looking to build community among your supporters? Is your priority advocacy, stewardship, or fundraising? What role will members play in your organization? Keep your donor base and supporters in mind as you create your structure and consider what they value.
Membership fees
Membership programs involve membership fees, so you'll have to figure out what the right price point for your fees will be. Begin by determining what your end goal for membership revenue is, then work backward to determine how to reach that goal. Consider how many people you can encourage to join your membership program, and then set the fee at a point that is both reasonable for your supporters and profitable for your organization.
Membership perks
People won't join your membership program unless you're providing some value to your members with exclusive perks and benefits. For example, if you're hosting an event, provide your members with the option to reserve seating or register for events early. If you have local businesses as sponsors, reach out to see if they'd be willing to partner with your organization for a membership discount program.
Engaging your members
Creating a membership program is a great responsibility, so make sure you have an effective leadership team to manage it. Membership management software can be extremely helpful to keep track of all your members and keep them engaged. Try to find software that can integrate with your existing CRM if you have one or choose a CRM with a membership management plan.
Once you've created your membership program, recruit members through marketing and create referral perks for existing members if they get a friend to join. Acknowledge your members and their support often with membership appreciation events and member-specific communications. Make the membership renewal process easy by offering an automatic renewal option so people don't need to remember to pay their dues. And always stay focused on improving your program by conducting exit interviews or sending out surveys to lapsed members to identify where you can make changes.
Sell goods and services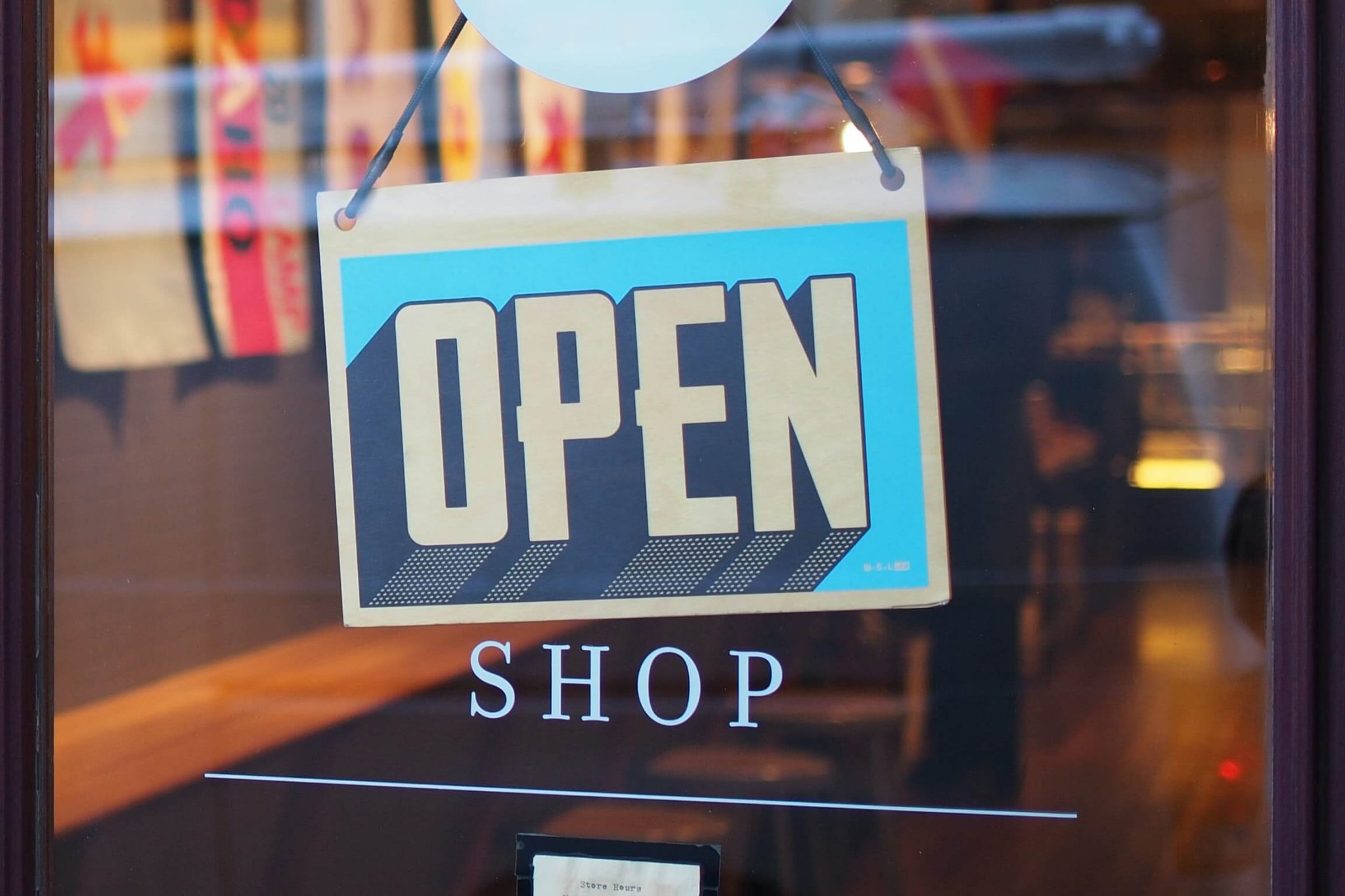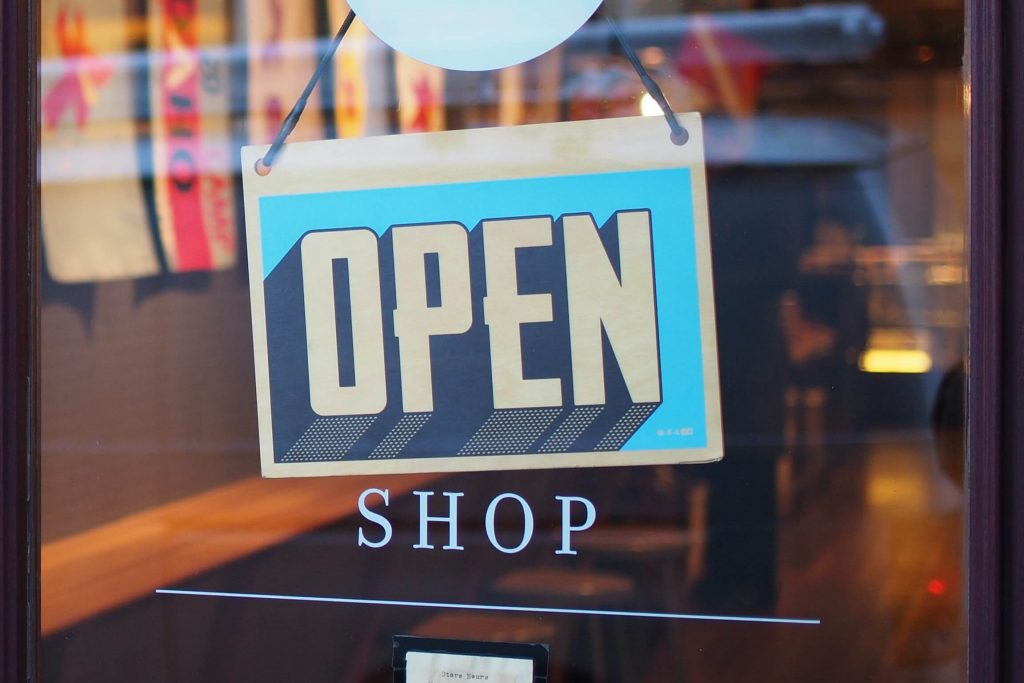 Nonprofits can also bring in money by selling goods and services to supporters. While this can be a costly option for making money, nonprofits may find that it's worth it to start selling to their supporters. From opening a secondhand charity shop to running an online store, there are plenty of ways to put your business savvy to work for your nonprofit.
Before you start printing t-shirts and scoping out storefronts for your coffee shop, make sure you know your audience. Consider what their interests are and what they value. You can also bring in sponsors and partners to offset costs. If you want to sell merchandise, print your sponsors' logos on your t-shirts, hats, and tote bags to give them exposure for their support. If you want to run a physical or online shop or a boutique, rent out physical or virtual shelf space to local artisans so they can sell their goods in your shop.
Final thoughts
There are plenty of options beyond fundraising if you want to raise money for your nonprofit. To maximize your revenue, take the time to explore all your options and diversify your revenue stream.
Do your donation forms need a refresh? Download these free interactive donation form templates to help you build or improve your donation form!