Generally started by parents to support student activities at the high school and university level, booster clubs have a long history of raising funds to support everything from athletics to the arts. Booster club fundraisers are often vital to helping schools overcome budget cuts to purchase new equipment and uniforms, fund awards ceremonies and team dinners, and cover travel and lodging expenses for competitions. These fundraisers can be vital to student success and encourage students to engage with their community.
Tips for Increasing Engagement
To increase engagement and awareness for your fundraisers, take advantage of technology. Post about fundraisers on your school's website and on your social media pages, and ask students, supporters, and other booster club members to share your event with their social media followers. While some of your posts can be more serious—such as videos of coaches or team captains encouraging fundraisers and explaining why your fundraiser is important—others can be more fun. Utilize a mix of serious and fun posts to maximize your engagement on social media! Other helpful tools include Facebook Fundraisers which you can integrate with your fundraising platform to increase your donor reach and email marketing tools to send updates on fundraising progress and encourage your fundraising students to keep going.
Another way to boost engagement is to use text fundraising tools! Robust fundraising platforms will include tools to help you update supporters by text for everything from event location updates to peer-to-peer progress updates. Text fundraising is one of the most engaging forms of communication with a 98% open rate within the first five minutes of a text being sent and your younger donors prefer texting. Utilize text fundraising throughout the year with a text-to-donate keyword that you can display at booster meetings and other fundraiser-related event. Display your keyword in all prime locations during events where you'll have access to lots of people who care about the students to raise more. 
While booster clubs usually have a built-in group of fundraisers (students and their parents), the challenge for booster clubs is creating a fundraiser that everyone can be excited about, both in and out of the school. If you're struggling to plan your next booster club fundraiser, here are some ideas that can help you make your next fundraiser a success!
The best booster club fundraisers can be broken down into four types:
These fundraisers can help your booster club raise more money to ensure your students will be at the top of their game, whether they're at practice or a competition.
Product-based fundraiser ideas
One kind of booster club fundraiser that engages your community is product-based fundraising. From bake sales to school catalogs, giving your students something to sell encourages them to reach out to others to pitch the sale. You can choose to either have students sell something directly, or you can use catalog fundraisers. Catalogs are easier for students to carry around and give your supporters more options to choose from. Catalog fundraisers can include selling anything from popular sports equipment, school merchandise, gourmet goods, or even wrapping paper! 
Offer prizes to the top fundraising students, whether that prize is a chance to dunk their coach or instructor at a pep rally, or a scholarship provided to the top three fundraisers by a local business. Your student fundraisers will be more motivated if there's a fun prize attached! Try one of these product-based fundraisers with your booster club:
1. Bake Sale
Bake sales are a classic fundraiser that are simple and easy to organize. Have your students volunteer to set up a stand, bake treats, and take shifts selling home baked treats to other students and faculty. These treats can be as simple as cookies and brownies, or something a little fancier like lemon bars and mini pies.
2. Candy Fundraiser
Candy fundraisers are a common sight in schools, but they don't only have to be candy. All snacks are good options for students to sell in between classes. ABC Fundraising and World's Finest Chocolate have great fundraiser options that your booster club can set up online. Once the product arrives, students can start selling.
3. Car Wash
Car washes are another quick and easy booster club fundraiser to host when you need money fast. Parents and students who can drive can pay $10 to your students for a simple exterior wash. These car washes let students have fun while raising money, especially in warmer weather. All you'll need is volunteers, access to a hose, some car soap, and a place to set up shop. You can also advertise to any cars passing by!
4. T-Shirt Stand
Creating a t-shirt stand is a great way for booster clubs to raise money and let students show off their school spirit. Either sell school merchandise or create fun shirts to represent your team or club and sell them to students on game days.
5. Yard Sale
Yard sales are a classic way to raise money for your students and promote reusing or upcycling objects that may have been thrown away otherwise. Students and club members can declutter their homes and donate objects that aren't being used to the yard sale. This is a great time to clean out old children's toys that can be bought by other students for younger siblings and family members.
6. Singing Grams
Booster club fundraisers can be a lot of fun for students. For example, singing grams lets your students create singing teams that can be purchased by fellow students to serenade friends. These fundraisers are a great way to cheer up the school. If your students don't want to do singing grams, you can also host a candy gram fundraiser, where students purchase a bag of candy to be delivered to a friend with a note attached. These fundraisers are often done around Valentine's Day as a way to celebrate the holiday.
7. Dunk a Teacher
Students have a lot of respect and admiration for their coaches and instructors, but that doesn't mean they wouldn't jump at the chance for a little revenge for all those laps they've had to run all season! That's why booster club fundraisers where students pay to get a chance to dunk their coach or shave the principal's head do so well. And if you can host a dunk or head-shaving celebration during the middle of a pep rally, you'll do a great job of engaging the rest of the student body too!
8. Rent-a-Student
Give teachers an opportunity to rent one of the students to help out with errands during the school day. Rent-a-Student fundraisers offer teachers a chance to use students as interns for a day. Students can hand out papers, collect handouts from the printer, grab something from the office, or even help students with class activities.
9. Coffee Catalog
Catalogs are a common fundraiser for students to sell different coffee options to parents, teachers, and other family members. Coffee is just one catalog option for your club to choose from. Other great booster club fundraisers include chocolate bars, snacks like cookies and popcorn, coffee mugs, and discount cards. Companies like Fundraising Zone have lots of options for booster clubs to choose from.   
10. Face Painting Stand
Students can set up a booth during their lunch period or before a big game and offer face painting to their peers. This can be a fun way for students to interact with their peers and get everyone excited to support the team or club. Offer different designs, including a few school spirit designs with the school colors or mascot.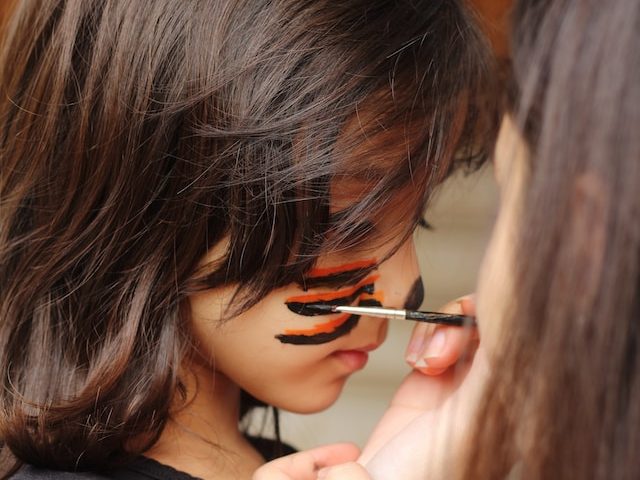 Event fundraiser ideas
Fundraising events tend to take more effort and planning, but they are also one of the most fun and exciting ways booster clubs can raise money. Here are 10 event fundraising ideas for your organization:
1. Silent Auction
Virtual events are a vital part of fundraising these days. For example, during the pandemic, the Tanglen Elementary PTO needed a safe way to host their Parents Night Out auction that would still be effective in raising the money they needed to help the students at their school. This auction raised over $9,000 of their $30,000 fundraising year. While auctions can be hosted in person, don't be afraid to try a virtual event for your community to participate in.  
2. Gala
If your booster club chooses to host an upscale fundraising gala, remember to plan the event around your supporters' interests rather than what appeals to your students. Whether you host it virtually or in person, your gala should feature dinner, entertainment, and a fundraising auction. Ensure your auction items are unique and enticing for your donors to bid on to help you raise more. 
3. Award Banquet
If you want your event to focus more on your students, host an award banquet. Award banquets are still a more formal event, but they're geared towards celebrating the students' accomplishments. The prizes can be tickets to a special event at the end of the season or raffle tickets that can be used at an awards banquet. You can also have the students compete for scholarships for the first, second, and third place fundraisers for that season.
4. Raffle
Raffles are another great booster club fundraiser that lets students enjoy the chance of winning some great prizes. Banquets are also perfect for raffles since raffles have a more student-friendly price point, and you can choose to give students free raffle tickets for each award they win. Raffles can still be included in virtual events, but you'll need to make sure to include clear instructions for winners to pick up their prizes!
5. Spirit Days
Organizing a Spirit Day at your school can be a fun way to raise money for the whole school. Decide on a theme for students to dress for, anything from pajamas to the 80's, and talk to the school to schedule when the event will take place. Schedule the day close to a major game or competition to get the student body excited. Have students who want to participate in the Spirit Day donate $5 to compete in a competition for best look. You may even get the school to feature it in the yearbook.
6. Training Workshop
You can also include training workshops for students to improve on their skills. For sports teams, have current athletes or alumni run a workshop for a couple days for anyone hoping to make the team or varsity squad next year. This not only helps the team raise money, but it also helps them meet potential future teammates.
7. Fashion Show
One fun booster club fundraiser that all students can participate in is a fashion show. Pick a night and charge students an entrance fee to compete for a prize for winning the show. You can also have people purchase tickets to attend the show. Create a judge's panel comprised of boosters, sponsors, and student leaders to decide the winning look.
8. Pageant
Similar to a fashion show, you could host a school-wide pageant where students compete to be the Mr. and Miss of the school. These competitions can include a fashion show, an interview, and a talent portion, making it feel like a Miss Universe pageant. Sell tickets to anyone interested in attending the event.
9. Open Mic Night
Open mic night is a great way for the community to come together to raise money for your students. Invite the community to purchase tickets to watch students display their talents live. Mic nights are entertaining and give students a chance to show off skills they might not get to use at school. Musicians, comedians, and poets all get an opportunity to demonstrate their passions for their peers.
10. Skit Night
Skit night is another booster club fundraiser that focuses on student participation. There are many ways to host a skit night for the school. Either have student teams enter for a fee or have grade years nominate a team of students to represent each year. Advertise tickets for the student body to purchase. This gives students a chance to let loose and joke about what's happening in their lives at school.
11. Carnival
Booster club fundraisers can be larger community events as well. School carnivals are a great way to get the whole town involved in raising money for the students. Students can set up game booths for people to purchase vouchers to play. You could also look for sponsors willing to set up food and beverage booths for the night. If you want to go all out, research carnival ride rentals for a weekend-long event.
Competition fundraiser ideas
Competition fundraisers are perfect for peer-to-peer events because they create an opportunity for your supporters to compete with each other in a fun way. Gamifying a fundraiser simply means that you're adding a competitive element to your fundraiser. Even though it's a simple step to take, it's also one of the most important steps you can take to increase engagement.  
No matter how you choose to gamify your event, make it easy for students, parents, and supporters to keep on track of progress. One of the easiest ways to do this is by creating a FundHub. You'll be able to track progress from all of the season's fundraisers, and your fundraisers will be able to check the leader board to see how they're stacking up against the competition. To keep these fundraisers on track, choose "captains" for each fundraising team that can check in on progress and help motivate the team. When choosing student leaders, include the students' input in your decision. Students are more likely to follow the example of a student they chose to lead them. Look for students that are proactive when it comes to participating in fundraisers for their team. Student leaders should be on top of their grades and confident in their abilities. Students need to respect the leaders and feel comfortable approaching them.  
You can also use badges, both virtual and physical, for students to show off their accomplishments. Even just a small pin for raising over a specified donation amount can encourage students to work harder for your fundraiser. Many peer-to-peer platforms include badges that are automatically added to a participant's profile when they achieve a specific goal, making this an easy way to add an effective gamification element to your fundraiser. Another type of fundraiser you can host is a challenge event for the whole school to participate in and raise money based on how each student gets into the challenge. Test out one of these competition fundraising events:  
1. Walkathon
Walkathons are a common peer-to-peer fundraiser where students can ask their friends and family to pledge a donation amount per mile walked. If you have a swim team or bike club, you could also host a swimathon or bikeathon instead. No matter what activity, the concept remains the same. A great fundraising example is the Carmel Swim Club's success with their 10 Days of Courage, Perseverance, and Giving event in 2021 to support the club's expansion and sustainability efforts. This peer-to-peer event raised more than $128,000 through the efforts of their young swimmers combined with merchandise sales and auction bids. 
2. Scavenger Hunt
A scavenger hunt can encourage students to participate through small quests to win awards. Instead of having students collect objects or solve riddles for the scavenger hunt, have specific tasks they have to complete that work as mini-fundraiser where students can try to beat each other to a goal. For example, make one of the scavenger hunt tasks finding someone to make a donation or getting teachers to participate in a video for social media. You could give out an award to the first student to receive a donation or give a prize to the student who got the most teachers to participate in a viral challenge. Once the task is completed, students would earn the next step to completing the scavenger hunt. These quests can add excitement to the fundraiser outside of the main competition.
3. Score Off
One way to host these booster club fundraisers is to have students keep track of some metric related to their activity for the whole season, whether that means keeping a tally of miles run or goals scored. At the end of the season, supporters who registered to support the students will pay a certain amount per objective reached.
4. Eating Competition
Sponsors can also be included in different fundraisers. If a local restaurant is sponsoring the booster club, host an eating competition between the students and members of the restaurant staff. Other local businesses that offer sponsorships can help host events that advertise their products while raising money for students.
5. Dodgeball
One of the easiest ways to spark a little competition in your booster club fundraisers is by setting up teams to compete against each other in an activity like dodgeball. Many sports and band/choral groups automatically have "teams within a team." For example, you can have "offense vs. defense" or "infield vs. outfield" for sports teams, and you can set up teams by instrument or vocal range for bands and choirs. Junior varsity versus varsity is another popular option.
6. Fitness Challenge
You can also get booster club members involved by having students pair with a booster club member for an event. Host a field day where a club member and student work together for activities such as a three-legged race or tug-of-war against another team. These events can get booster club members more involved in fundraising while giving the students a day to play around.
7. Dance Marathon
A dance marathon is a fun competitive event that gives students a chance to bond with their peers. Set up a day where students can try to stay on the dance floor for a whole 12 hours. People can make pledges towards a student or team based on how many hours they keep dancing. The longer a student stays dancing, the more money they raise.
8. Jeopardy
Booster club fundraisers can be educational as well. Have students compete in a Jeopardy-style tournament with multiple subjects, from general school subjects to club-specific facts. Split students up into teams to work together to answer each question. Students can show off their knowledge and challenge each other to win the top prize.
9. Reading Competition
Encourage students to read and raise money by hosting a reading competition . Students can participate to see who can read the most books within a specified time period. This fundraiser can work similar to a walkathon event, where students collect pledges from family and friends to donate more for the more books they manage to complete.
10. New Skill Challenge
Students can participate in a new skill competition where they have to quickly learn and perform multiple new skills in a specified time frame, such as the on- or off- season of a team's sport. Host mini-fundraisers for students to compete and win prizes based on how much they've learned throughout the season. For example, your first competition of the season might be a dance contest, and your second might be a free-throw competition. Either have judges for each skill to determine how well the students learned it, or have an audience vote on who learned the new skill the best. Students can either collect donations per vote, or they can have donors sponsor them for the skill-based competitions. And at the end of each fundraiser, award your students prizes based on how much they raised.
11. Coaches vs. Players challenge
Another popular challenge is students versus coaches competitions to increase engagement. If you have one booster club for your entire school, put students from different sports or activities on teams and have the coach team compete against the student teams to see who can raise the most money. Or you can host a students versus teachers event that students donate to earn entry to. This might take the form of a water balloon fight or a fake snowball fight where students pay per water balloon or snowball they can use in the fight. Either way, everyone gets to have some fun and money is raised to support student activities along the way.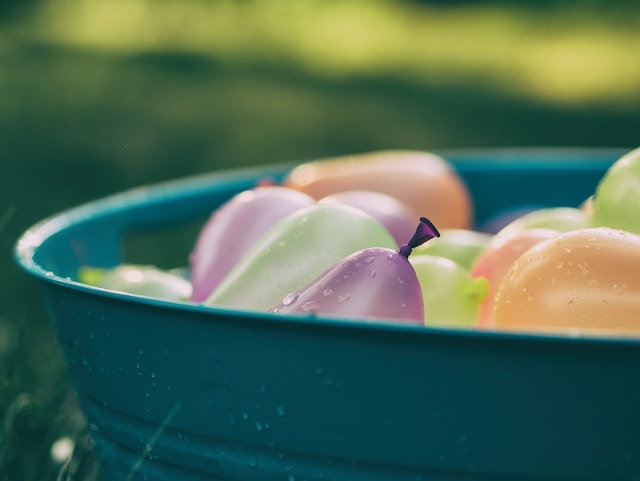 Booster club-exclusive fundraiser ideas
Booster club fundraisers can also be run by the members themselves. As mentioned earlier, one of the main purposes of booster clubs is to support the needs of student activities. In this way, many booster clubs operate similarly to the board of a nonprofit. And not all booster club members will be familiar and comfortable with fundraising. Having a dedicated fundraiser just for your booster club means that your members can give clear instructions and training to help your club be successful. Making this an annual event means that more experienced booster members can make sure new boosters are ready to help the team! Here are some booster club exclusive events to get your members excited for fundraising:  
1. Movie Night
Movie nights are great booster club fundraisers that create an intimate atmosphere for booster club members to get to know each other. Plan for the event to start a couple hours earlier than you plan to actually watch the movie to give everyone time to introduce themselves and mingle with the other boosters.
2. Dinner Party
A dinner party is another excellent opportunity for your members to get to know each other and teach newer members about what it means to be a booster. The dinner can either be a potluck or catered from a local restaurant sponsor. Create a Kahoot quiz for members to participate in and win prizes like a bottle of wine or coupon for dinner at a local restaurant.
3. Escape Room
Escape rooms are a fun way to create a sense of competition between boosters. Members can split into teams and place bets on which group will finish the fastest. These types of bonding exercises are great for school-wide booster clubs, as members can create teams based off of the sports or clubs they are involved with.
4. Pub Crawl
One unique booster club fundraiser is a pub crawl. Since many boosters are parents, they may not get many opportunities to go out to 21+ spaces very often. Pub crawls are super social events for members to get to know each other and have a night exploring their community. Have boosters carry cards with a QR code to take people in the pub to the fundraiser's website.
5. Golf Tournament
Student athletes aren't the only ones who can participate in competitions. Use a weekend to host a golf tournament that boosters can pay to compete in. The tournament can be anything from a driving range competition to mini-golf to a whole 18-hole tournament. If golf doesn't interest your group, this type of fundraiser works for any sports competition your club may enjoy.
6. Game Night
Hosting a game night is a strong way to start your fundraising effects within your booster club. Game nights can include a bunch of smaller games, like Jackbox.tv or quick party games, or it can focus on longer board games, such as Monopoly or Risk. You could also take your boosters to a Dave and Buster's to compete for the best prizes.
7. Sponsorship Society
Social fundraising is a key factor in most booster club fundraisers. Appealing to alumni is often the best way to find both one-time and recurring donors. For example, the Perkins-Tryon Booster Club saw many recurring donations and pledges from their community during their Sweepstakes Society campaign, where the community got the chance to become sponsors of the school's band program. Have booster club members reach out to their connections and encourage them to support your students by joining the online sponsorship society.  
8. Costume Party
Students aren't the only ones who can dress up to raise money. Host a costume party for your booster club to let loose for a night. Determine a theme for your costume party and encourage your members to go all out when they put together their outfits. The party will be a great opportunity to get a photo of the whole booster club together.
9. Casino Night
If you're looking for unique booster club fundraisers, organize a casino night for your club members. Set up some tables with a few different card games for your guests to enjoy, and instead of betting money, have your members pledge donations for winning hands.
10. Cooking Class
Cooking classes are a great way for your club members to bond with each other while learning something new. Attend a class to learn how to create a meal your booster club is unfamiliar with. That way your members can take what they learned and recreate the experience for their families.
Final Thoughts
From quick events to coordinated peer-to-peer fundraisers, booster clubs have so many opportunities to get creative with fundraising. Whether you're planning the annual gala with a silent auction or a product-based fundraiser, these ideas will help you create engaging booster club fundraisers.