In addition to rising temperatures, green leaves, and seasonal allergies, March usually heralds the beginning of the spring fundraising season. We've talked before about how to plan and execute a great fundraising event (you can check out our fall fundraising tips here, here, and here). But you know what's as important as great planning? Putting together an event people actually want to attend!
Hear me out.
I know a lot of nonprofits that put on annual events because they've always put on those annual events. They're not particularly well-attended. They don't raise an exceptional amount of money. They're often pretty lackluster. Those who do attend and donate do so more out of a sense of routine or obligation than a deep and abiding desire to attend the 8th Annual Combination BBQ and Easter Egg Painting Soiree, or whatever. (Author's note: I would probably absolutely attend that, come to think of it. I'll do almost anything for brisket.)
So how do you know if your event is making an impression for being fun and inspiring instead of for just being boring? And what do you do if, God forbid, you realize your event is more of a chore than a high point of the season?
We've got ideas!
Getting Started with Planning Your Fundraiser
Step 1: Decide if You Should Keep Your Event As-Is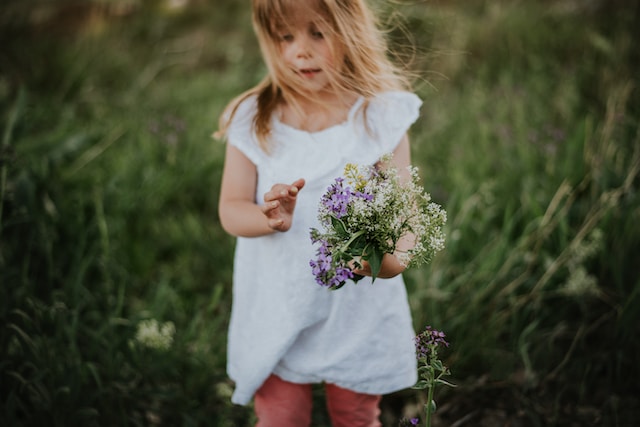 Your event may not need tweaking! There are tons of great events out there, and it's very likely that yours is one of them. But, just to make sure, ask yourself these questions:
Does our event attract the demographic we want to engage? (New donors, major donors, younger donors, etc.)
What's your event's ROI? Is it worth the time and effort that goes into pulling it off?
Is attendance up year over year? Or, at the least, is it staying relatively static?
Does your event help you reach your fundraising goals?
Does your event offer flexibility for your guests (i.e. can guests still participate if they don't want to attend in-person?)?
Are donors enthusiastic about your event (Hint: you should use donor surveys after events to gauge their feelings!)?
If you answered "No" to one (or more!) of these questions, it's time to reevaluate your spring fundraising event.
Step 2: Choosing a New(ish) Spring Fundraising Event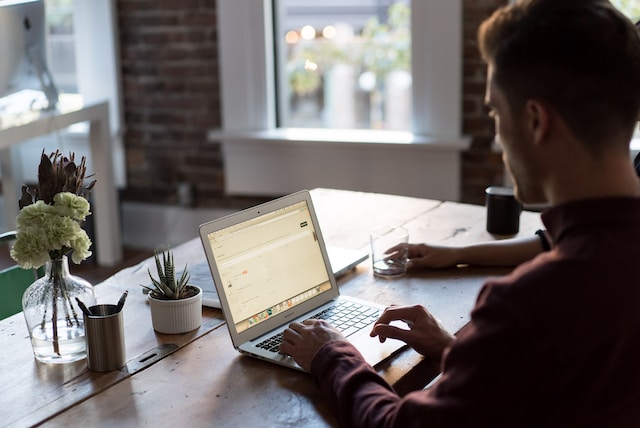 So, you've realized your traditional spring fundraising event isn't thrilling your donors the way you'd like. What's a fundraiser to do?
You come up with something they'd love, of course!
One option available to you is to do a riff on your pre-existing spring fundraising event or type of event. For example, one of our local clients, Volunteers in Service to the Elderly (VISTE), runs VISTEBall, a golf-themed event that combines the fun of a golf tournament with the convenience of an indoor event. They combine putting and chipping contests with silent and live auctions, dinner, an open bar, and the opportunity to win a ton of fun prizes, all while raising money for their mission. You can get a feel for their event here:
VISTEBall works because, in Florida, weather can be unpredictable enough that planning a full-scale golf tournament is a challenge. Their event also appeals to a wide age group, and attendees don't need to be a seasoned golf player to have a lot of fun. It's certainly a riff on a traditional golf tournament, but it's one that makes the event more accessible to a wider group of people! VISTE's supporters love the event, too, and many attend year after year.
Can you do something similar? Getting creative with your event's format can infuse it with new energy that can attract new donors, more enthusiastic attendees, and bigger donations.
Alternatively, you may decide to scrap your event entirely and come up with something totally new. Want ideas? Check out our eBook on awesome seasonal fundraising events for inspiration.
And if you're wanting to keep your next event entirely virtual due to COVID-19, check out these virtual fundraising ideas!
Step 3: Engage the Hype Machine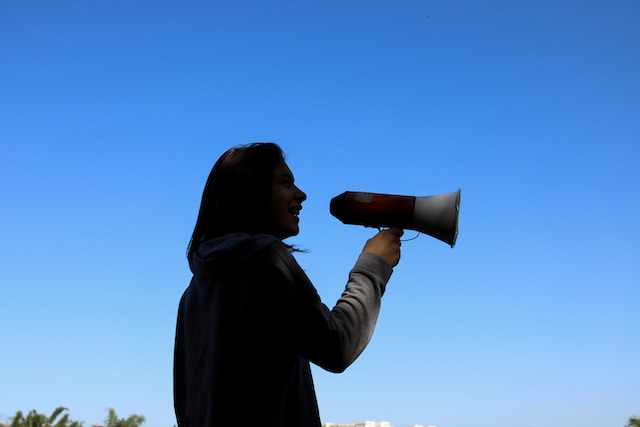 And, when I say "hype machine," I mean it. I'm not talking about a weird one-page event rundown accompanied by a single tiny paper containing RSVP options and a spot to put my credit card number. That might still work with older donors, but it's increasingly ineffective with the rest of your supporters.
When I say "hype machine," I mean:
Sending "Save the Date" fliers to people who might want to come (include all the information you can, including how they can sign up later)
Sending email announcements and countdowns
Creating a Facebook event and encouraging people to share it with their friends (make sure you include a link to register online)
Sending a special email blast to donors inviting them to attend
Posting sneak-peeks or teasers as you prepare for your event
Recruiting existing supporters (like board members, volunteers, staff, etc.) and equipping them to share the word
Text messages have a 98% open rate, so send teasers to last year's attendees or prior donors via text
Incorporate video, whether that's by showing previews of auction items or by giving attendees a sneak-peak at the evening's entertainment
There are tons of options, and no two nonprofits will promote their events the same way. Regardless of how you handle it, promotion is key. Your shiny new(ish) event won't be successful if people don't know about it — spread the word!
New Spring Fundraising Ideas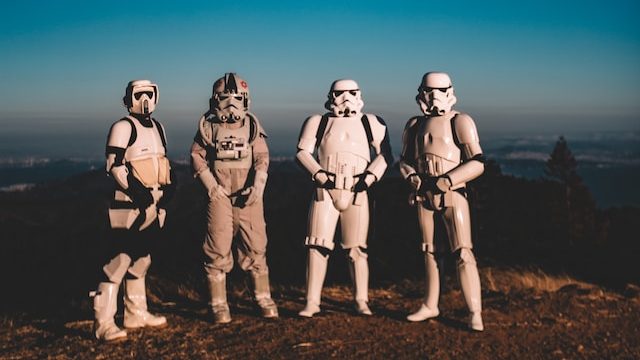 Looking into creating a brand-new fundraiser to delight your supporters? Check out these fun spring fundraising ideas:
1. Spring Cleaning Sale
Spring is the time of year where people tend to go through and clear out clutter to help freshen up their homes. Hosting a spring cleaning sale is a great way to help your supporters keep things out of a landfill, all while being a great way for your nonprofit to pick up some extra donations to support your mission!
2. Easter Bunny Hop
Instead of hosting your typical 5K, why not host a bunny hop? While it needs to be shorter than a 5K (think the length of a three-legged race), it's a fun and creative spin on a classic that's sure to entertain participants and spectators alike.
You can even use sub-events to help you raise more money, such as an Easter egg hunt after the event, or a raffle for some fun Easter baskets. You could even make your event a dress up event and allow participants to pay a small fee to vote for their favorite "Easter bunny!"
3. Plant Sale
What says Spring more than the first blooms of the season? Help gardeners in your community—and raise money for your mission—by hosting a plant sale featuring flower and veggie starts. If you have a few expert gardeners at your nonprofit, starting plants from seed can be a very cost-effective way to raise funds!
4. Garden Party
An elegant garden party could be the perfect Spring alternative to the formal gala, and the steps for planning one are very similar. A band or string quartet could provide your entertainment, and a gourmet farm-to-table meal would be a great way to delight your guests. Add a silent auction, and you've got one exciting event!
5. International Women's Day Fundraiser
Whether your nonprofit supports women triumphing over breast cancer, transitioning to STEM, or leaving an abusive home, International Women's Day is the perfect opportunity to draw attention to real issues affecting women, all while raising funds to help them aim higher.
6. St. Paddy's Day Bar Crawl
It's no secret that St. Patrick's Day is a popular day for revelry and merriment. Take advantage of your supporters' desire to celebrate (especially as we come out of the COVID-19 pandemic) and host a St. Paddy's day bar crawl. All you have to do is send out sponsorship requests to local watering holes to get them to host a stop on your tour. Your nonprofit can sell tickets to the event, and the bar gets more guaranteed guests all night.
Plus, some establishments will agree to donate a percentage of the night's sales to the organization, or they'll create a signature cocktail that benefits your nonprofit that night.
7. May the 4th Be With You Costume Contest
A May the 4th Be With You Costume Contest is perfect for a completely virtual, social media-focused campaign. You get supporters to send in pictures of them in their best Star Wars cosplay, and then they compete to get the most votes, with their friends and family paying a small fee to vote for them.
The winner gets bragging rights, and your nonprofit will get increased reach, funds to support your mission…and maybe even a little press.
8. Host an Earth Day Fair
Earth Day can be a great day to host a family-friendly event outdoors in a local park. You can have fun and educational activities for the kids—like a birdhouse-making station—and food trucks and some entertainment for the adults. You could even take it from day to night by hosting a family-friendly event during the day, and then a Battle of the Bands show at night!
9. Spring Break-Away Camp
Youth development nonprofits, schools, and religious organizations are just a few of the organizations that could benefit from hosting a week-long Spring Break camp for parents. You'll be doing a huge favor to parents who may struggle to find daycare during a high-demand time, and you're providing the kids with a safe, fun place to spend their week off from school.
When calculating your per-student fee, make sure to factor in the cost of food, increased cleaning supplies, and any activities you plan on doing with the kids that week.
10. Host a Mother's Day Flower Sale
Flowers are a very popular Mother's Day gift. Instead of your supporters stopping off to pick up a bouquet from the grocery store at the last minute, team up with local florists in your area to create specialty bouquets where a portion of the proceeds go to your nonprofit.
11. Host a Beach Bash
As the weather warms up, people love to head to the beach or the lake. As soon as the weather's warm enough in your area, throw the first Beach Bash of the season. You can set it up semi-carnival style, and sell tickets for people to play beach-friendly games. You could even host a sandcastle-building contest!
12. April Fool's Day Prank-a-Thon
Help your supporters have a laugh by hosting an April Fool's Day Prank-a-Thon. A reliable (and funny!) supporter starts it off by pranking a few people, and then challenging their prankees to do the same. Perfect for expanding your nonprofit's reach a la the Ice Bucket Challenge, a prank-a-thon can also help your nonprofit rake in the dough for your mission.
13. Host a Spring Fling Formal
Give your supporters a night out to remember by hosting your very own Spring Fling! Supporters pay for tickets to the event, and then get all dressed up to dance the night away. To add more excitement, you can add a silent auction and some raffle items!
14. Host a Clean-Up Day
Just like Spring is the perfect time to do a deep clean of our houses, it's also the perfect time to host a community clean-up day. Have your participants set up teams and use peer-to-peer fundraising to raise money on behalf of your organization in advance of the clean-up day. You can even have friends and family make pledges that they'll donate a certain amount for every trash bag filled up with waste.
15. Fishing Tournament
Spring is the perfect time for fishing, at least here in Florida, where it quickly gets too hot in the summer to spend more than five minutes outside. Get all your outdoor sports-loving supporters together and host a fishing tournament to help raise support for your nonprofit. You can even add a virtual option by hosting a separate virtual fishing tournament using an online game!
Final Thoughts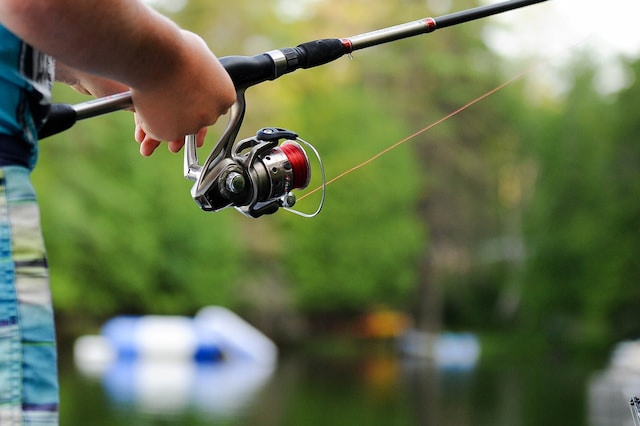 Your spring fundraising event should mark the unofficial start of the spring/summer fundraising season. If you're worried that your annual event is starting to fall a little flat, it's time to consider freshening up your approach.
Tweaking your event style — or even coming up with a brand-new event — and using a variety of ways to spread the news about it are great ways to make it successful. If you need help planning your nonprofit fundraising event, download our auction and virtual event planners to help you create your best event yet!