When it comes to the world of peer-to-peer fundraising, dance-a-thons are one of the most unique and engaging fundraisers. No matter what you're fundraising for, hosting a dance-a-thon can help you raise lots of money while also giving your supporters the opportunity to get moving and have fun.
What is a dance-a-thon fundraiser?
A dance-a-thon is a type of peer-to-peer fundraiser where fundraisers commit to dancing for a certain number of hours in exchange for donations and pledges from sponsors. Typically, dance-a-thons are anywhere from 12 to 48 hours long and can be held as a continuous event, split into sessions, or in a virtual, livestream format.
Why host a dance-a-thon fundraiser?
If you're looking for a fresh peer-to-peer fundraising format, a dance-a-thon can be a great option for your organization. It's an engaging format, and for those who don't enjoy running 5Ks, a dance-a-thon is a great alternative to get your fundraisers moving in a fun way. Dance-a-thons are especially great if you have a younger donor base, and they can be a flexible and cost-effective peer-to-peer fundraising option, especially as a virtual or hybrid fundraiser. Rather than needing to work with your city to map out a safe map route for a 5K or finding enough staff and volunteers to line a race route, you just need a venue and sound system to host a dance-a-thon fundraiser with an in-person component.
How to plan a dance-a-thon fundraiser
1. Plan your event
Once you've decided to host a dance-a-thon, it's time to start planning your fundraiser and event. Start by forming an event committee with reliable and strong leaders from your organization. If there are any volunteers or staff members that have strong connections to local businesses in the community, consider asking them to be a part of your event committee. Those connections could help when you start searching for corporate sponsors down the road.
While a dance-a-thon itself is an engaging format, you want to consider what kinds of entertainment will add that extra special element to your fundraiser. Every dance-a-thon fundraiser requires music, so finding a DJ to help you spin tunes all dance-a-thon long is a great option. If you want to cater to a wide audience, you could turn your dance-a-thon into a silent disco with multiple DJs on deck and a variety of music styles for everyone's preferred music tastes. You could also consider adding a live band to the entertainment lineup to mix things up every now and then.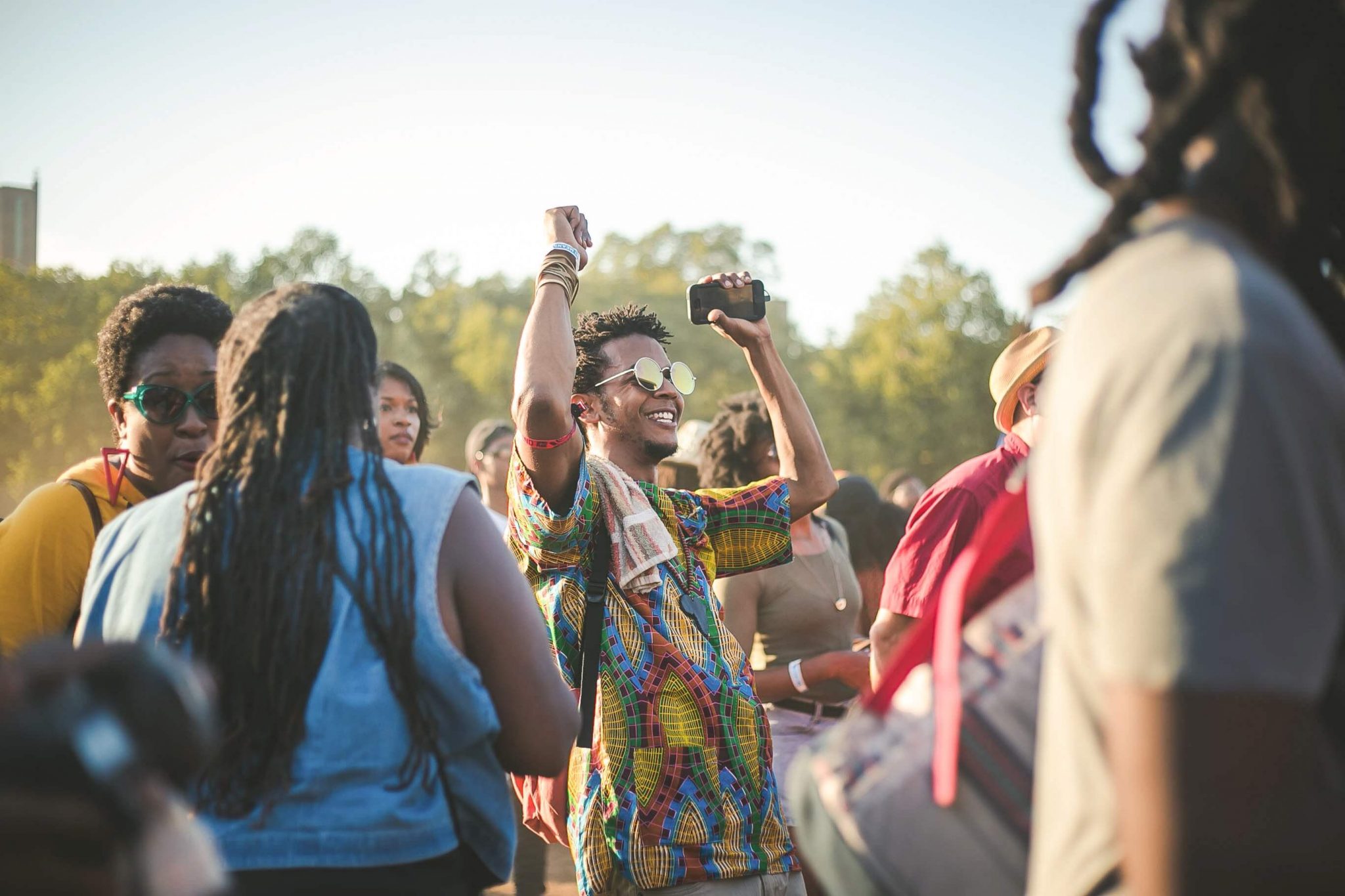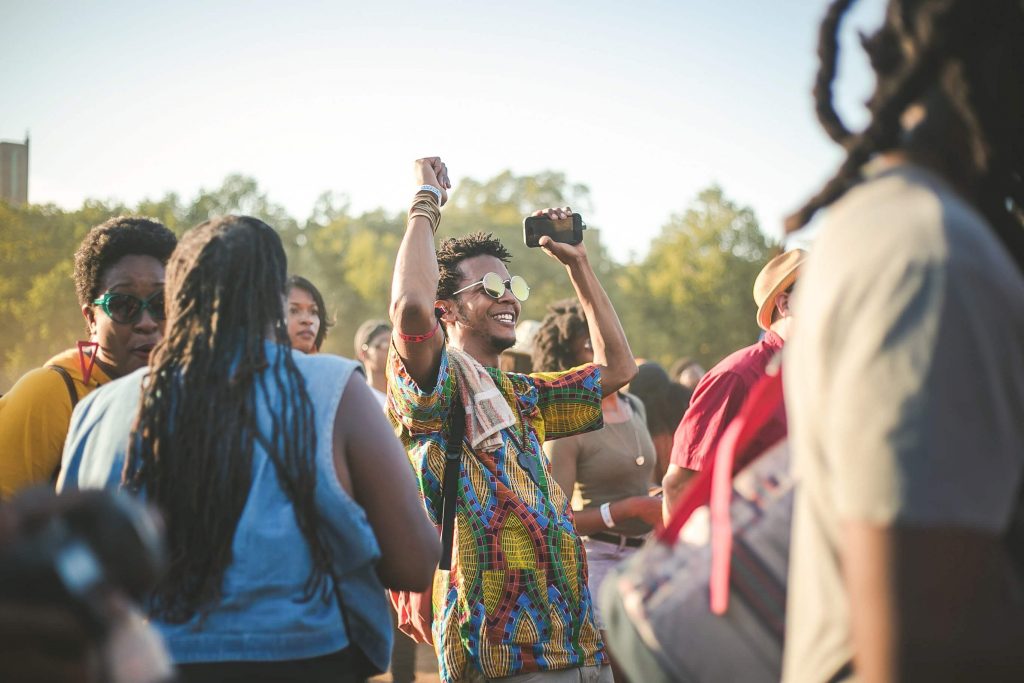 For another entertainment option, try partnering with local dance studios or connecting with local dance teachers to see if they'd be willing to lend their time to teach your fundraisers some simple choreography or basic dance lessons. If there are any dance companies or troupes in your area, you could also reach out to see if they'd be willing to perform at your fundraiser. Your dancers will feel more confident and excited to hit the floor with some professional knowledge and inspiration under their belts!
You'll also need to consider what format your dance-a-thon fundraiser will be held in. If you're hosting an in-person or hybrid dance-a-thon, part of your fundraiser preparations will include finding a venue for your dance-a-thon. You'll also need to plan on either finding a venue with a sound system included or renting sound system equipment for music to dance to.
However, if you decide to host a completely virtual dance-a-thon, you might just need appropriate live streaming software. Otherwise, you may choose to ask your participants to play their own music and log their dancing minutes on their own, meaning you won't need to host a livestream. However, you will want to find other ways to make your dance-a-thon engaging for your participants if they're dancing on their own.
2. Find the right peer-to-peer software
In the weeks before your actual dance-a-thon commences, your participants will need to reach out to their networks and start fundraising for your event. You'll need to choose the right peer-to-peer fundraising software to help them find fundraising success.
As you're searching for the right peer-to-peer platform, make a checklist to ensure that whatever software you choose will be the most effective for your fundraiser. Your peer-to-peer platform should include the ability for your participants to make personal online fundraising pages where they can collect donations and pledges from their networks rather than a single donation form-style webpage. Gamification tools are also a great feature to add to your checklist. With a fundraising thermometer, badges, and leaderboards, your fundraiser will be much more engaging for your participants.
One of the most important parts of your peer-to-peer fundraising software will be access to fundraising resources and tools to help your nonprofit raise more and make fundraising a breeze for peer-to-peer participants. Tools like matching gifts, CRM, and email integrations can help your organization automatically organize data and make donor retention much easier. For your participants, make sure your software has the capability to support the creation of a one-stop shop for resources like fundraising email and social media templates, branding materials, and anything else they'll need to hit the ground running on their fundraising efforts.
3. Seek out corporate sponsors
While you'll have the support of your organization's staff and volunteers to make your dance-a-thon fundraiser happen, you'll still need extra support from outside sources. Corporate sponsors can help you take your fundraiser to the next level and help you raise more. If you've worked with any businesses in the past, reach out to see if they'd be willing to partner with you again for your dance-a-thon. For new sponsors, identify local businesses and network with individuals who might be invested in your mission and want to support your organization.
For a dance-a-thon, local dance studios are a great option for businesses to reach out to. See if any dance teachers might be willing to donate their time and services so your peer-to-peer participants can learn some dance moves during your event. You can also see if they'd want to donate free or discounted dance lessons as a prize for top fundraisers. Not only might they be willing to sponsor your event, they also could have students that would be interested in participating in your fundraiser and raising money for your organization.
Local grocery stores or restaurants are also great options for corporate sponsorships. They might be able to donate snacks, food, and water bottles to help keep your dancers hydrated and their energy up throughout your event. If you want to avoid plastic waste, consider asking them to sponsor the creation of hydration stations where your participants can fill up their reusable water bottles as they keep dancing.
4. Recruit fundraisers
Now that you've planned your dance-a-thon, it's time to start recruiting fundraisers for your peer-to-peer campaign. The best way to spread the word and find active fundraisers is by marketing your dance-a-thon. Use email, social media, and direct mail to reach out to your active donors, volunteers, and past peer-to-peer participants to see if they'd be willing to fundraise on behalf of your organization.
To better engage corporate sponsors, ask if any of them would want to start corporate fundraising teams with their employees to get in on the fundraising action. It's an easy way to recruit fundraisers and also build stronger relationships with those sponsors for the future.
5. Help fundraisers secure pledges
Chances are, not all your peer-to-peer participants have had experience fundraising before. It can be a daunting task, so make it easy on your participants by providing them with resources to make the process easier.
Knowing the right language to use when asking for donations isn't second nature for your peer-to-peer participants. Create social media and email fundraising templates so fundraising asks are easier for your participants to send to their networks via multiple channels. That way, all they have to do is copy and paste the templates, fill in the blanks with their information to customize their asks, and hit post or send.
It can also be helpful to provide your fundraisers with a branding guide as well. When they post images or create graphics to share with their networks, they can reference your branding guide to figure out what colors, fonts, and logos to use for a cohesive look across their social media posts and emails. Whoever sees their posts and emails will also be able to recognize that they're fundraising on behalf of your organization when they see the same branding over and over again, increasing your organization's recognition with a wider audience.
6. Host your dance-a-thon fundraiser
Now that donations have been collected and pledges have been promised to your fundraisers, it's time for your actual dance-a-thon event! For an in-person event, make sure you have enough staff and volunteers to run your event, as well as some first aid support on hand for your participants as well. Ideally, your staff and volunteers should be well-acquainted with your organization and have experience or training in running a fundraising event to provide adequate support for your participants.
Pay attention to details to make your event a memorable one for all your attendees. Set up a photo booth so your dancers can take home pictures from your event and to collect memories you can post on your social media platforms during your dance-a-thon and for a post-event recap. Make sure your DJs can accommodate song requests from your dancers so they can groove to their favorite music. And keep your snack and drink stations stocked throughout your event so participants don't get hungry or thirsty while they're dancing away.
If you're hosting a virtual or hybrid event, consider ways to foster a sense of togetherness through the screen. Create a webpage where participants can post pictures and videos of them dancing. Run dance contests throughout your event so your fundraisers can show off their moves and win special prizes or swag. It might take some creativity, but with a little bit of effort, you can make a virtual or hybrid dance-a-thon feel just as engaging as an in-person event.
7. Thank your participants and donors
Your fundraiser wouldn't be a success without your fundraisers and donors, so make sure you take the time to adequately thank them. After every donation you receive, make sure to send a thank-you email and acknowledge your donors' support. In addition to a thank you from your organization, help your participants by creating a thank-you email template that they can send to people from their network who have donated through their personal fundraising pages.
And once the confetti has been swept away and your participants' dancing feet have gone home to rest, your job isn't over yet. Make sure to take the time to properly thank your peer-to-peer participants for making your fundraiser a success. Send personalized thank-you messages to your peer-to-peer participants. If you have the time, handwritten thank-you notes can make your fundraisers feel special and help you retain donors.
Along with a thank you, share the impact of your fundraisers' efforts. Provide them with updates on how much money your campaign raised overall as well as how much each participant individually raised. Share how the money will be used and how your participants have made a difference by fundraising on behalf of your organization. It can be helpful to add pictures and videos from the communities you serve to give your fundraisers a better idea of what projects they've helped fund. As time goes on, provide regular updates so your donors and participants better understand that their support has long-lasting impacts.
Final thoughts
Dance-a-thons are a highly effective and fun peer-to-peer fundraiser that can help you raise a lot of money and engage your supporters in an exciting way. With thorough planning and the right support, you can host a memorable fundraiser that could become a staple in your yearly fundraising strategy!