Virtual fundraising has been on the rise for quite some time now. Online giving only grows each year, so it makes sense to prioritize it as you plan your next campaign. With COVID-19 now putting a pause on most face-to-face interactions, your virtual fundraising efforts are more important than ever before.
At Qgiv, we're passionate about helping nonprofits build and run fundraising campaigns. If you're on your organization's fundraising team, getting guidance from professionals can greatly benefit your efforts and set you up for growth.
In this guide, we'll go over the basics of virtual fundraising, and some ideas to get you started as you try it out. These ideas have already been successful for many of our clients, filling in gaps in their fundraising revenue and sustaining donor engagement during the pandemic.
Feel free to follow along with us from the top, or skip to the section that most interests you:
Are you ready to take your virtual fundraising to the next level? Let's get started!

What is Virtual Fundraising?
The term "virtual fundraising" describes all nonprofit engagements and campaigns done online. This includes online fundraisers, virtual events, and even text fundraising campaigns. Recently, virtual fundraising activities have skyrocketed due to social distancing guidelines and the current global pandemic.
You've probably redirected your focus to virtual methods, too. While face-to-face fundraising can lead to more intimate and personal engagements, virtual fundraising comes with many of its own benefits. For example, virtual fundraising:
Virtual fundraising is no longer an optional activity for nonprofits— it's a necessity! Prioritizing your online presence and digital engagement methods is key to not just surviving, but thriving, during this time.

11 Nonprofit-Tested Virtual Fundraising Ideas
As you adapt to constantly-changing current events, you're probably looking to explore new virtual fundraising opportunities. Your best bet is to review creative ideas that other nonprofits have already tried and found effective.
At Qgiv, we recently asked our clients about the common obstacles they've faced during the pandemic and creative fundraising methods they've tried that have worked for them. You can check out an in-depth look at the survey results in our webinar Inspiration Station: Creative Virtual Fundraising Ideas from Real Nonprofits. 
We've outlined our favorite strategies below, from simple ones that are easy to implement to more complicated ideas with bigger payoffs.
1. Call your donors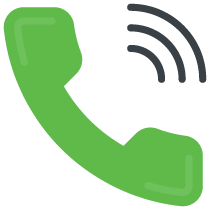 Overview
You already know that engaging your donors is the key to long-time support and fundraising success. This is especially true for your high impact donors like major donors or planned gift donors.
In times of instability and crisis like now, keeping your donor relationships alive is more crucial than ever. After all, it's way more cost-efficient and beneficial to retain your current supporters than try and acquire new ones! Calling your donors is a great way to check in and engage with them while still keeping your distance.
How You Can Use This Virtual Fundraising Idea
Many nonprofit organizations have already taken the steps to call their donors. For instance, Downtown Women's Center made sure to call every one of their donors before they began their May appeals. Though going through all 2000 calls was lengthy, it was worth it to touch base.
Even though the calls were simply to check in with donors and see how they were doing during a trying time, it also resulted in gifts. In your own calls with donors, try and steer away from direct asks. Focus on how their past gifts are still making a difference and give them opportunities to ask questions about your organization. If you can't call all of your donors, at least make sure to reach out to your more important ones.
2. Make an emergency fundraising appeal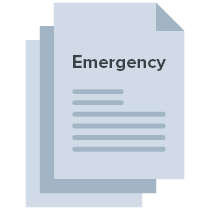 Overview
When organizations face an unprecedented event and are in dire need of support, making an emergency fundraising appeal is a direct way to emphasize that need and raise money quickly. In the current economic and social climate, it makes sense for your own organization to make an emergency fundraising appeal.
In the appeal, make sure you personalize the content, establish the urgency of the situation, clearly outline your needs, tell your donors how their gift will make an impact, and include direct fundraising asks. You should also provide multiple channels to give, from your online giving form to text fundraising. This way, supporters can quickly understand the need and give when they're inspired.
How You Can Use This Virtual Fundraising Idea
Making an emergency fundraising appeal did wonders for the Humane Society of the Pikes Peak Region. With their online emergency appeal, they were able to raise $60,000 dollars.
However, it isn't enough to make an appeal and wait for the donations to come in. The Humane Society of the Pikes Peak Region made sure to communicate daily with donors and make an online ask at least once a week. They even utilized Facebook Ask to engage with donors and tied the asks directly to their mission. Reinforcing the ask by explaining how the pandemic is affecting your mission shows supporters that the need is still there and is more urgent than ever.
If you're afraid of making asks too frequently, remember that your donors are passionate about your cause. They want you to succeed! Continue to let them know about their past gift's impacts to confirm they're making a difference and inspire them to give again.
3. Ask for in-kind donations
Overview
A great way to ask for continued support during an economically turbulent time is to ask for in-kind donations. This is any type of gift that isn't financial! For instance, many food shelters ask for canned goods and other similar in-kind donations to help families in need.
It's important to be specific about the type of in-kind donations you need. Your supporters might want to give, but it won't be of good use to you if they give something that you don't really need. Make sure to clearly outline the items you accept on your website.
If you choose to accept in-kind donations in person, make sure you also outline clear guidelines on how to do that. Whether that's a designated donation drop-off location or a way to mail donations to you, this is necessary to keep all parties safe.
How You Can Use This Virtual Fundraising Idea
A good way to facilitate an in-kind donation campaign while socially distancing is to take advantage of your online tools and make an Amazon wish list. Simply make your Amazon wish list public and post the link in your various marketing materials. This way, supporters can order you something that you need from the comfort of their homes.
To make the case for your supporters to donate things from your Amazon wish list, make sure you clearly state what your organization does and who these items are supporting. You can simply add this as a description at the top of your list. You can even make a note on which items should be prioritized and are in greater need.
4. Switch up your fundraising language
Overview
Your donors have probably seen the same type of language from nonprofit organizations and businesses alike regarding COVID-19. This includes statistics, safety recommendations, and other COVID-19 buzzwords that continue to remind people about the pandemic. At this point, all the language around "these trying times" and "unprecedented needs" and how you've had to "pivot" to adjust are white noise.
A great virtual fundraising tip is to switch up the language in your online content. Stay authentic, and be understanding. Your donors may be experiencing their own financial difficulties, so consider ways you can alleviate any potential guilt if they can't make a gift. Further, you don't necessarily have to talk about COVID-19 all the time. Stay positive in your language and remind people that your organization's mission existed before the pandemic. Give them ideas about how to support your mission without donating financially, and be frank about your needs while being understanding about your donors' challenges.
How You Can Use This Virtual Fundraising Idea
Nonprofit organizations know that their donors are probably mentally and emotionally exhausted as a result of hearing about the pandemic on the news and having it affect their own personal lives. In order to alleviate some of that stress, consider redirecting your communication strategy to focus on being humble and helpful rather than on constant fundraising asks.
No matter what, don't make donors feel guilty if they can't give. Continue to emphasize that they should only give if they're able to. You can even provide non-financial ways for them to support your cause as an alternative. Ask them to share social posts, volunteer, collect in-kind donations, or participate in other activities both online and off.
5. Send donors a fun at-home activity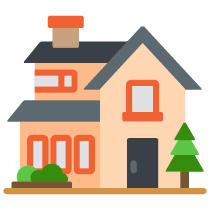 Overview
It's important to connect with donors without making a fundraising appeal, especially now. This is key to ensuring your organization stays at the top of your donors' minds and remains relevant in their lives. Consider providing your donors with a fun at-home activity that relates to your mission that they can do in their free time. This gives your supporters something to do while still engaging with your cause.
Some easy ways to connect with your donors while they're at home could be to send them an activity through email, provide a virtual platform for engagement, or even send them outside for a socially distant activity like a scavenger hunt. Make sure there are ways for them to share their activity participation with you and others.
How You Can Use This Virtual Fundraising Idea
One of the biggest changes that has resulted from the pandemic is the move to remote learning for many schools. In order to combat this, Junior Achievement of North Central Ohio came up with a way to engage their supporters and help continue education opportunities while at home. They worked hard to provide a virtual terminal for parents and teachers to gain access to remote learning standards for grades K-12.
This at-home engagement not only supports their mission but directly acts on an urgent need. Your at-home activity can be both fun and further support your cause.
6. Offer virtual volunteer opportunities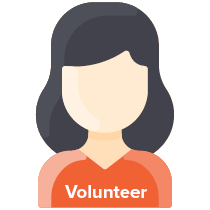 Overview
Another way to provide non-financial support to your mission is through volunteering. How can you use volunteers when your regular in-person programs are on pause?
Consider shifting to virtual volunteer programs and brainstorming ways that your supporters can help while socially distant. Instead of continuing your direct fundraising asks, send a list of other ways supporters can help your mission without leaving their home. While this will ultimately depend on your unique organization, some good ones include fundraising phone calls, outreach on your behalf, sharing stories and testimonials you can use in fundraising appeals, and social media promotion.
How You Can Use This Virtual Fundraising Idea
Lakeland Volunteers in Medicine recently hosted a social media and email campaign called "Be a Helper." This basically outlined a list of ways that supporters could help their cause while staying inside. This list included writing letters of support for the staff and even providing lunch for the staff.
Having this dedicated list posted on your popular marketing channels is an easy way to promote support for your cause in a safe and secure manner.
7. Consider corporate or other partnerships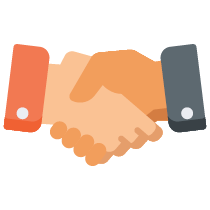 Overview
Partnerships can help a lot, especially in times of need. They not only benefit your organization but also paint the other party in a positive light, giving you both good PR.
Many businesses are even expanding their corporate social responsibility programs now. For instance, Apple has now increased its matching gift ratio to 2:1 in response to the global pandemic.
You can leverage your partnerships in many more ways as well. Brainstorm how your current partners could lend a hand and reach out to local businesses as well.
How You Can Use This Virtual Fundraising Idea
Hope Center, Inc is an organization that helps provide a bed for those that need a little help getting on their feet. With the rise of COVID-19, they came upon an issue with how to sleep over 650 people while still staying socially distant. Their solution was a partnership with Transylvania University.
Transylvania University opened one of their buildings for housing. Both parties received a lot of positive media attention which even led to more support in money and supplies.
8. Take advantage of video conferencing and streaming tools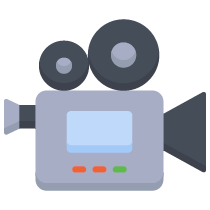 Overview
Connecting with donors in a meaningful, personal way has always been important, but it's especially important during this time. While we mentioned that calling them is a great way to start your virtual engagement, you should also explore making use of video conferencing and streaming tools. They're great tools that let you communicate face to face with donors, which means you can give a more intimate update to your supporters.
Streaming video isn't just a great way for you to connect with individual donors. It's also a great tool to use as you work to connect with your entire community of donors. Consider hosting Zoom classes or streaming virtual events like a concert. With your video conferencing tools, attendees will be able to engage with both you and each other!
How You Can Use This Virtual Fundraising Idea
With a video conferencing tool, it's easy to engage your supporters on a consistent basis and share updates on their impact and your organization as a whole. UrbanPromise Charlotte recently implemented a new program called "Family Meetings." This consists of 45-minute meetings sent out to all donors for updates on programming and the Family Stability Fund, as well as to connect with some students.
These "Family Meetings" are a great way to not only keep supporters engaged, but also to facilitate them meeting other supporters they don't know. Further, by inviting the students who are benefiting from the Family Stability Fund, the donors can get first-hand interaction with those that they are helping.
9. Sell creative merchandise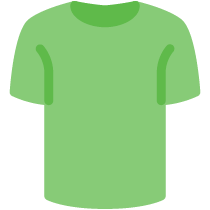 Overview
Selling merchandise for your cause is a great way to raise revenue while providing supporters with a memorable keepsake. Even better, whenever they wear or use it, they become walking billboards for your mission.
What kind of merchandise should you sell? Be as creative as possible! Whether it's special campaign t-shirts or another fun product, this is a great way to increase your organization's visibility.
How You Can Use This Virtual Fundraising Idea
Consider how merchandise can help you during this time. Creating and selling t-shirts online is a great way to encourage support while staying safe from the pandemic.
You can even take it a step further and start selling homemade masks! Maybe some of your staff members could volunteer for this project or you can connect with local artists.
10. Plan and host an entirely new virtual event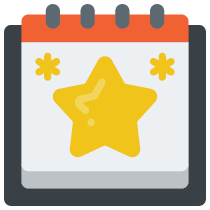 Overview
One of the best ways to engage your supporters is with a fundraising event. Now that your in-person engagements are on pause, consider different types of virtual fundraising events you can plan and host.
When you're brainstorming the best virtual event ideas, consider the tools you have at your disposal. Then, curate an experience that leverages those tools. This can include webinars, online raffles, peer-to-peer events, online auctions, virtual meetings, and text fundraising.
How You Can Use This Virtual Fundraising Idea
Hosting a brand new virtual event can be daunting. After all, you have no past experiences to help measure the potential success. Make sure the event you plan still connects to your core mission as well as engages your supporters effectively. A creative event will captivate donors more than a simple online fundraising ask
For instance, Save One Life started a virtual At Home Everest Campaign. They are aiming to raise $29,029, equivalent to the height of Mount Everest, by asking individuals to not only donate $29, but repeat an athletic activity 29 times and then challenge 9 other friends on social media. This makes use of peer-to-peer methods, too!
11. Transform an in-person event to virtual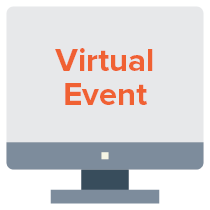 Overview
You've probably had to cancel or postpone an in-person fundraising event this year. Not only is this a loss of projected revenue for your organization, it's also a disappointment for your potential attendees and donors. But you have options!
Take a look at the recurring or one-off events you had planned, and consider whether they can be adapted to a virtual format with the tools you have.
How You Can Use This Virtual Fundraising Idea
While going from in-person to virtual can be a jarring experience, it can also be smooth and seamless with the right tools and preparation. For example, the Girl Scouts of South Carolina realized they wouldn't be able to hold meetings with their troops or host their camps over the summer.
In response, they created "mega-virtual troops" to keep the girls engaged while their regular programming was cancelled. These virtual Girl Scout meetings continue to provide troopers with fun activities that they might already do at a regular meeting.

Virtual Fundraising Best Practices
Virtual fundraising is achievable for any type of organization. It just requires careful planning and active, but meaningful, engagement with supporters. In order to set your virtual fundraising efforts up for success, it's worth it to first review some best practices: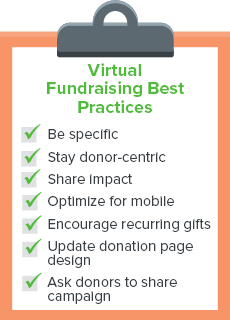 Virtual Fundraising Software: Our Top Pick
Because the entire virtual fundraising experience happens online and through different platforms, it's imperative you have a dedicated set of tools that can serve all your needs.
While the tools you need will depend upon the type of campaigns and events you decide to host, these are the essentials that you'll need in your virtual fundraising arsenal:

Why Qgiv's Virtual Fundraising Software Stands Out
Qgiv's fundraising software is there to meet any of your nonprofit needs. The entire platform has tons of engagement and campaign planning capabilities and connections to other key tools that can maximize your fundraising efforts.
Even better, our tools translate extremely well to virtual fundraising. No matter the virtual fundraising idea you decide to implement, the Qgiv platform can help you facilitate it and ensure the entire experience is seamless and intuitive for both you and your donors. With Qgiv, you can:
With a comprehensive platform like Qgiv, your virtual fundraising campaigns are easy to manage. Set up campaign forms, connect them with text keywords, and view progress on multiple forms in one pace. You can also track your online campaigns and activities in real time, gauging your campaigns' success and taking steps to improve them if needed.
In times of instability, a dedicated and fully-fleshed out solution is key to raising the money you need to grow. Qgiv provides nonprofits a solid foundation for growth and sets you up for success from the moment you sign up.
---
Virtual fundraising is so important for nonprofits today! And, during this pandemic, it's the driving force behind sustained fundraising during the coronavirus pandemic. Exploring the creative ideas that other nonprofits have already implemented (successfully!) is a great way to jumpstart your own brainstorming sessions and come up with ways to connect with donors and raise support online.
If you're interested in continuing your research on virtual fundraising ideas and how to implement them, you'll love these resources: