It's no secret that fundraising in the time of COVID looks very different. Nonprofits, schools, churches, and many other organizations were forced to get creative to come up with fundraising ideas during COVID.
When the pandemic first started, who could've guessed that it would change the way many nonprofits fundraise forever? Having to rely on virtual fundraising to get through some difficult times opened many people's eyes to the convenience, ease, and accessibility of online events and fundraisers.
Thanks to health workers and science, the pandemic has eased, but it isn't yet behind us. Virtual fundraising is here to stay, so if you need some COVID-friendly fundraising ideas, check our complete list out!
Basic COVID-Friendly Fundraising Ideas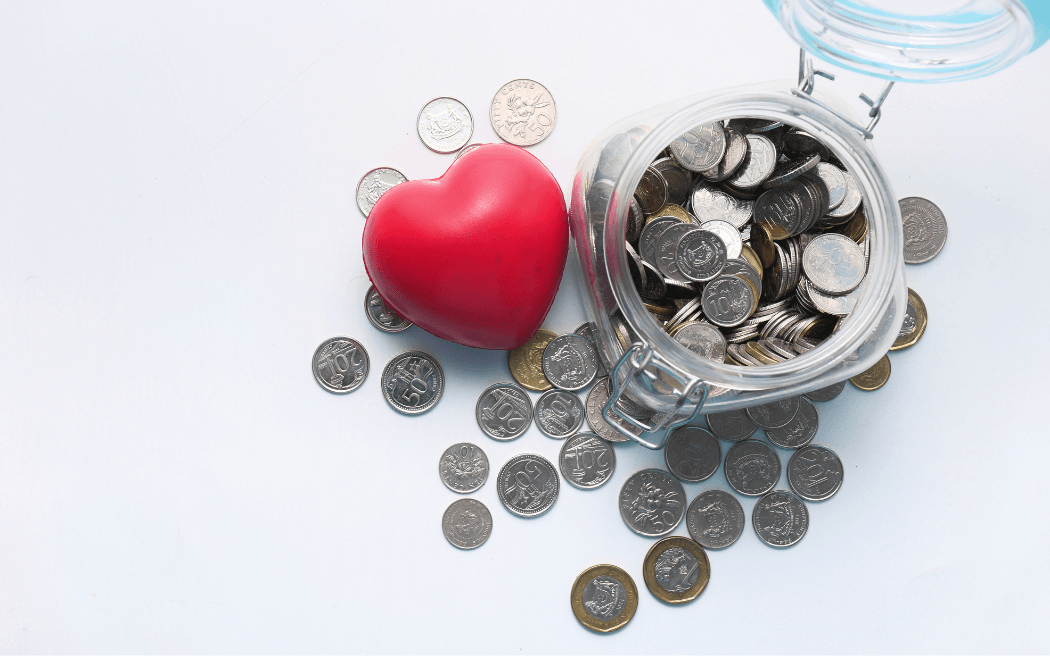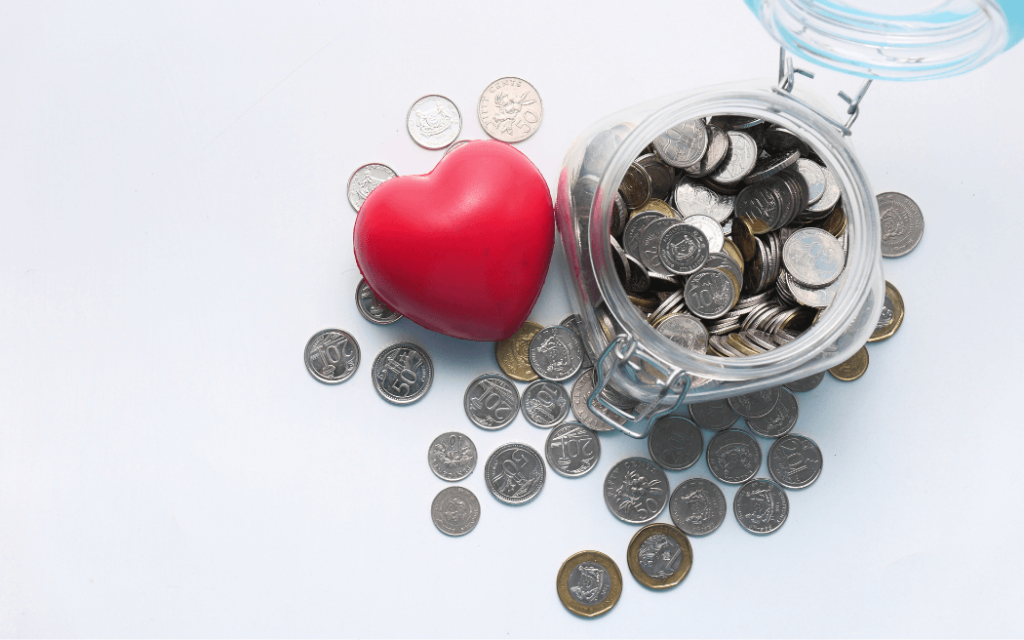 Online fundraisers
One of the most obvious choices for fundraising during COVID is with online fundraisers. By raising money on the internet, you can keep all of your donors safe and expand your reach beyond your current donor base. Online fundraising is also cost-effective, convenient, and allows you to take a more targeted approach to your fundraising.
All you need for a strong online fundraising campaign is a well-designed donation form, a comprehensive marketing plan, and cohesive messaging and you're off to the races! From giving days to matching gift drives, there are many kinds of basic online fundraisers that are perfect for your organization. Concentrating on your storytelling skills and getting the word out to your donors is the best way to guarantee your campaign's success!
Virtual peer-to-peer fundraisers
If your organization loves peer-to-peer fundraising but needs a COVID-safe way to do it, take your peer-to-peer fundraisers virtual and make participation easier and safer for all of your supporters.
For the most part, a virtual peer-to-peer fundraiser looks the same as any other peer-to-peer fundraiser. You'll create a peer-to-peer fundraising website and give your participants the option to create their own personal fundraising pages to share with their networks to collect donations. However, the actual fundraising event that a peer-to-peer campaign often culminates in will be virtual.
There are many pros to holding a virtual peer-to-peer event. If you're planning a 5K, fun run, or walk, you can give your participants the option to complete the event in their own time rather than having to set aside a single day. This kind of flexibility is great for fitting in fundraising around people's busy lives. A virtual event also allows people from all over to participate in your fundraiser, not just the people who live nearby in your community. You can expand your reach with virtual fundraisers and spread awareness of your organization's mission far and wide.
Virtual auction fundraisers
Are auctions a big part of your yearly fundraising plan? Even during COVID, you can still hold a virtual or hybrid auction for your supporters. With the right auction software, you can recreate an engaging auction experience online and give your donors the opportunity to bid on the items they want, all from the comfort of their own homes.
When you're searching for auction software, there are a few features you should have on your checklist. The ability to send push notifications out to your supporters when the auction opens, when they've been outbid, and before the auction closes can help them stay on top of their items and have a better auction experience. You should also be able to list fund-a-need items and open a regular online store so your auction participants can buy special items they're interested in.
Adding a livestream element to your auction is a great way to ensure that your donors are engaged throughout your online event. Book entertainment like a live band and add in videos of your emcee showing off various auction items to drive bids and give your participants a better idea of what they're bidding on. Don't be afraid to get creative! There are plenty of ways to ensure your donors are just as engaged with your virtual event as they would be at an in-person event.
Virtual Fundraising Ideas During COVID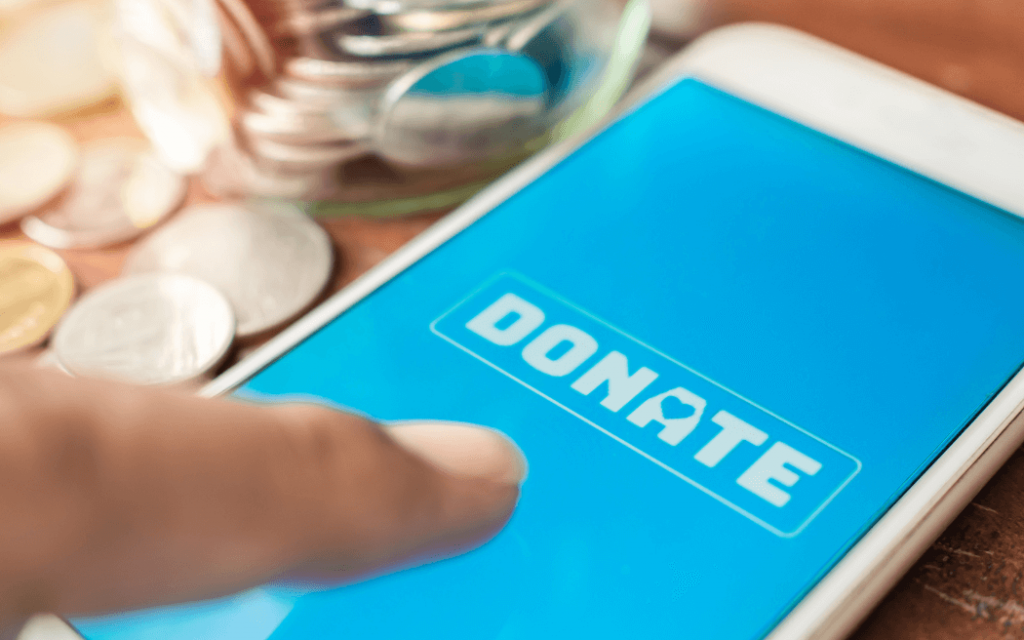 Virtual movie night
Bring everyone together with a virtual movie night fundraiser! With apps like Teleparty or simple screen share features in services like Zoom, you can stream a movie that everyone can watch together, all from the comfort of their own homes. Set up an online store so your supporters can buy their movie tickets, and maybe even offer some add-ons for some concession stand goodies you can deliver or ship to your supporters' homes. If your fundraiser is planned during the holidays, try a winter movie marathon full of the classics, or screen a horror flick during the spooky season!
Game-a-thon
Do you have some avid video gamers amongst your supporters? Set up some livestreams so your supporters can go head-to-head in their favorite games while family and friends can cheer them on from afar! As the gaming commences, encourage viewers to show their support by donating to each player's personal fundraising pages.
Wondering how you can take your game-a-thon's interactive aspects to the next level? Check out this "Givers & Gamers" event that Ronald McDonald House Charities of the Bluegrass organized. In their fundraiser, they set up a game of Dungeons & Dragons. When viewers donated during the livestream, their donations influenced the direction of the game, adding an additional level of interactivity to the fundraiser and encouraging more donations.
Virtual trivia night
Have your supporters put their knowledge to the test as they go head-to-head in a virtual trivia night fundraiser. Encourage donors to put together trivia teams and charge a fee for teams to register for your event. You can also give teams the option to buy special boosts or phone-a-friend lifelines throughout the trivia event when they need a little extra help with an extra hard question.
Giving day
Organizing a giving day is an easy way to raise some money for your organization. Pick a day with meaning to your organization, like your founding anniversary or a birthday of someone significant to your organization to host a giving day fundraiser. Advertise your giving day to your donor base with emails, social media posts, and direct mail in the weeks leading up to the big day. Once it rolls around, your donors have 24 hours to help your organization reach their fundraising goal.
Matching gift drive
Have an extra-generous donor or sponsor who's interested in working with your organization? Consider hosting a matching gift drive. During a certain period of time or up to a certain amount, your sponsor will match every donation made, usually at a one-to-one ratio. You can pair this kind of fundraiser with a giving day for an extra element of fun for your organization, but make sure to market a matching gift drive well. Donors are more likely to give when they know their donations are being matched, so ensuring that your supporters are aware of your fundraiser is the best way to succeed.
Virtual cooking class
Give your supporters the opportunity to try a new recipe and bring their inner chefs out with a virtual cooking class fundraiser. If you have any amateur chefs in your organization's network, reach out to them to see if they'd be willing to teach your donors how to cook a special dish. You can also get in contact with any chefs at beloved local restaurants to see if they'd be willing to teach as well. Set up a livestream and charge participants to access the livestream so they can follow along with the instructions your chef will provide.
Virtual scavenger hunt
With platforms like Eventzee, taking a scavenger hunt virtual is easy and fun for all of your participants. Charge a participation fee and give your supporters the option to sign up as individuals or as part of a team. Come up with a list of items or sights for your participants to seek out in the wild and a time period to check off all the items on their list. Offer a prize to the team or individual who checks off the most items or completes their list first!
School Fundraising Ideas During COVID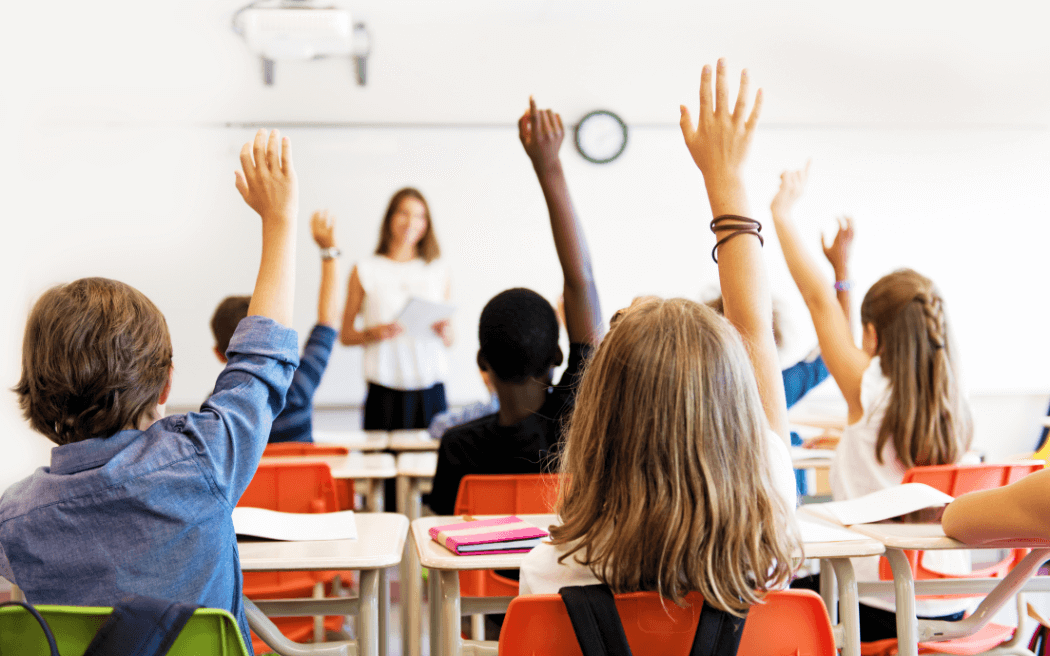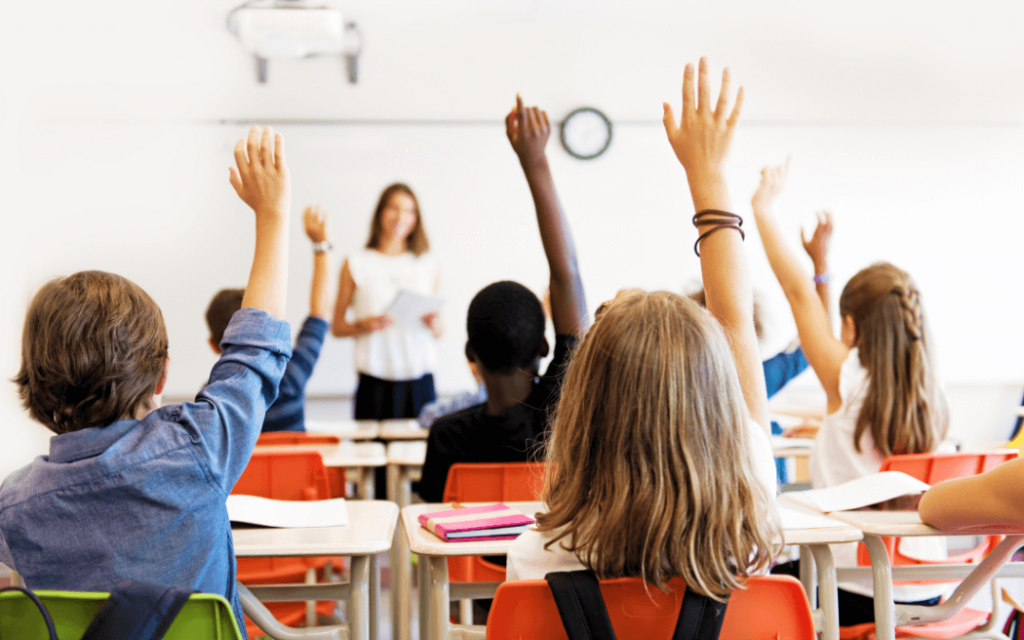 Read-a-thon
Encouraging kids to read isn't always easy, but with an added element of competition, you might just turn students into avid bibliophiles! With a read-a-thon, your students can set up personal fundraising pages and ask for donations and pledges from their networks based on how many books they'll read.
Set aside a day or designate a period of time where your students attempt to read as many books as they can. Once time is up, they'll go back to their family and friends to collect the donations made from pledges and send them to your school!
Spirit wear sale
Show some school spirit with a fun spirit wear sale! Open an online shop and list all of your school's spirit merchandise for sale. From regular t-shirts and hats to fun scarves and mittens, you can sell all kinds of spirit wear merchandise. To take school spirit into the classroom, consider selling branded notebooks and other stationery for students to use. Advertise your sale with email blasts and flyers for your students to take home to their families.
Virtual talent show
Your students probably have a wealth of personal talents they'd love to get the opportunity to show off. With a virtual talent show you can send a call out to your students and ask them to submit videos of their talents to your virtual talent show. Post them all on your fundraiser website and have each of your students set up a personal fundraising page. Viewers can watch all of the videos and vote for their favorite talents by donating to the students' fundraising pages.
Virtual "Around the World" festival
Perfect for high school students, a virtual "around the world" festival is a great way for students in cultural clubs to provide a fun learning opportunity for your community. Ask your school's cultural clubs to put together an educational video, whether it be a step-by-step art project, cooking tutorial, or something unique. They can also put together a presentation or write up some fun facts or interesting insights about their cultures, and then post it all on a website or in a social media group. Sell "plane tickets" in an online store that will give community members access to the website or group so they can take a tour "around the world!"
Virtual TED Talk series
Education goes beyond studying for exams and learning how to do math equations. With a virtual TED Talk series, you can foster a spirit of lifelong learning in your students and provide them with an opportunity to add to their toolbox of life skills and knowledge. Reach out to leaders in the local community or teachers at your school to have them record an interesting talk on a subject they have unique insight on or are passionate about.
Sports Team Fundraising Ideas During COVID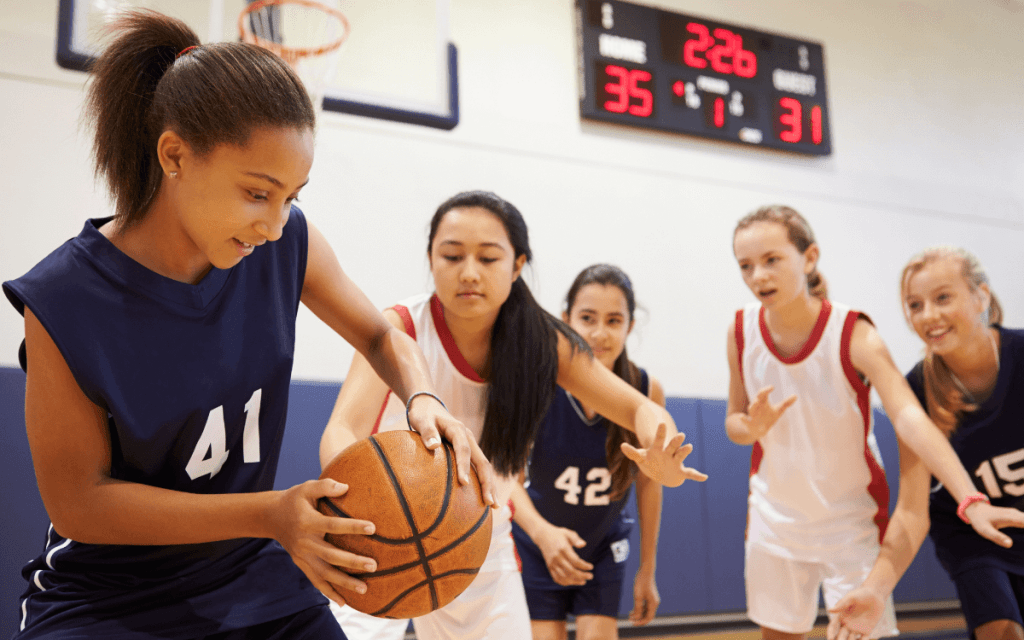 Virtual 5K/fun run/walk
Peer-to-peer 5Ks, fun runs, and walks are a very popular way for organizations to fundraise. Luckily, when you can't gather in person, there are simple ways to take 5Ks, fun runs, and walks online for just as engaging of an experience.
As with any peer-to-peer fundraiser, set up a website and have your participants create their own personal fundraising pages. However, instead of getting together in person to complete the race, your participants can run the 5K or complete the walk in their own neighborhoods, on their own time.
Discount book sales
Everyone loves saving money, which makes discount book sales a great way to fundraise for your sports team. Reach out to businesses in your community to see if they'd be interested in putting together some exclusive deals or promotions for your sports team's discount books. Once you've collected enough, put together your coupon booklets and have your athletes sell them to their friends, family, and your wider community of team supporters.
Jersey sales
Do your fans need some merch they can wear to rep their favorite team or player during your games? Jersey sales are a great way to raise money for your team while giving your supporters the gear they want. All you need to do is set up an online store and offer a range of player jerseys and general team merchandise for your fans to choose from.
"Rent an athlete" fundraiser
We all know that sometimes there just isn't enough time in the day to finish your to-do list, so why not lend a hand to your busy community members? A "rent an athlete" fundraiser is a great way to raise money for your sports team. Set up a form that your supporters can fill out to request some of your athletes' time to do some yard work or run errands. Advertise your fundraiser with flyers that include QR codes to your form and send out a link to your email list.
Virtual pancake breakfast
A pancake breakfast fundraiser is a popular tradition for many sports teams but turning it into a COVID-friendly format can be difficult if you're not sure where to start. One way of creating a virtual pancake breakfast is by opening up an online store. Decide on a few weekends where you can make pancakes at a few of your athletes' homes and direct your supporters to your store where they can place their orders. When the weekend arrives, your designated athletes will put together the orders and deliver them to your hungry fans.
Church Fundraising Ideas During COVID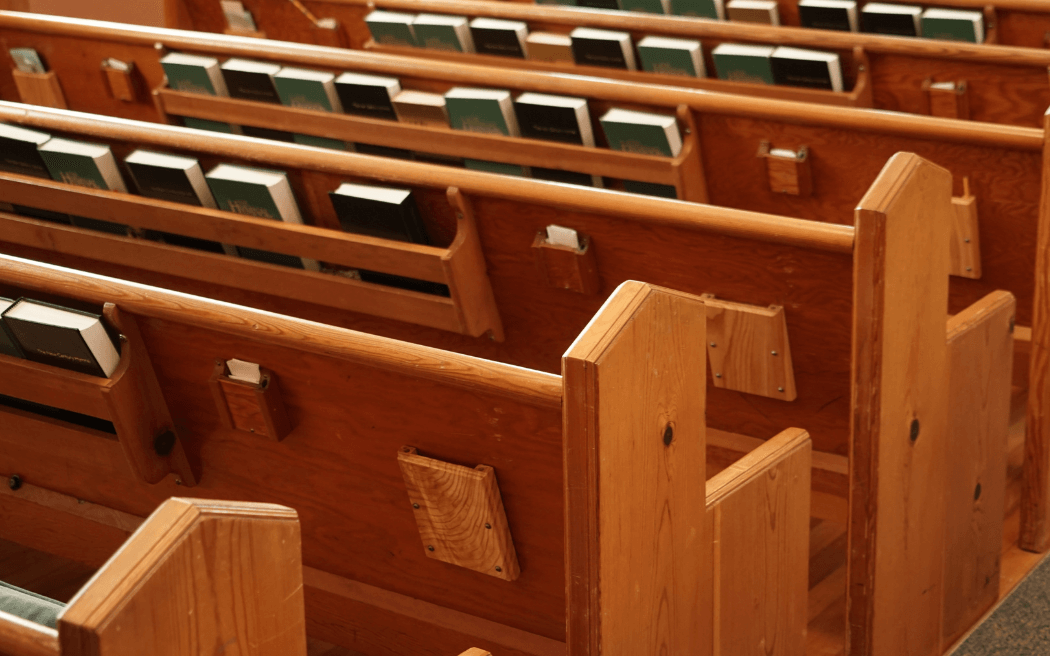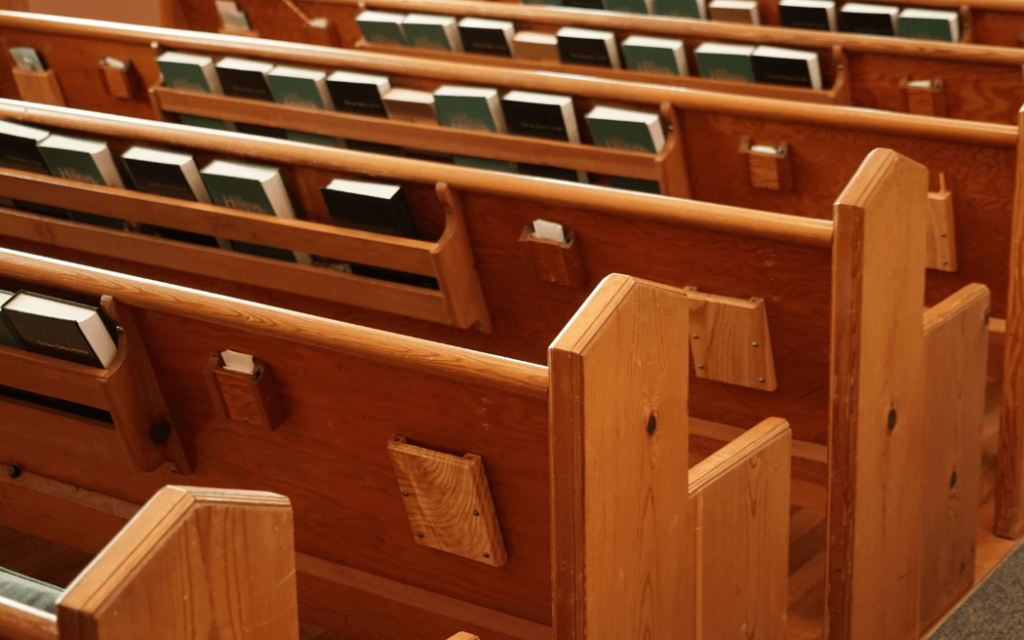 Virtual choir performance
If you can't gather in person to listen to your choir show off their vocal chops, try a virtual choir performance fundraiser. Have each member of your choir record themselves singing their own parts at home and submit the video. Edit all of the parts together and sell tickets to your congregation to attend a livestream of the finished product.
Serve-a-thon
Searching for a way to give back to the community and raise money for your church at the same time? Hosting a serve-a-thon is the perfect fundraiser for you! Recruit participants from your congregation and designate a day to work on the various service projects around your community.
Make sure you're picking service projects that your fundraiser participants are passionate about and that they can safely work on while social distancing. In the weeks leading up to your serve-a-thon day, your participants will work on fundraising, reaching out to their networks to ask for pledges and donations to your church and to support your day of service.
Grocery drop-off
During the age of COVID, trips to the grocery store can involve more stress than just trying to remember what's on your shopping list. For members of the elderly community especially, it's not always safe to make those essential trips to the store. To help, organize a grocery delivery service fundraiser. Recruit volunteers to make trips to the grocery store and deliver groceries for whoever signs up for your service. On top of grocery payments, charge a "delivery fee" that goes toward your church.
Congregation cookbook sale
Every family has a recipe or two that is special to them and families from your congregation are no exception. Send a call out to your community to submit their favorite recipes and collect them all into a congregation cookbook. Sell digital or physical copies to raise money for your church and share the joy of cooking!
"Give it up" fundraiser
In the spirit of giving, propose a "give-it-up" challenge for your church community. Encourage people to swap a dinner out for a night in or to give up their morning coffee. Instead, they can choose to give the money they would've spent to your church. You can challenge your participants to give up their small indulgences on a specific day or over the course of a week or a month to raise even more.
Seasonal Fundraising Ideas During COVID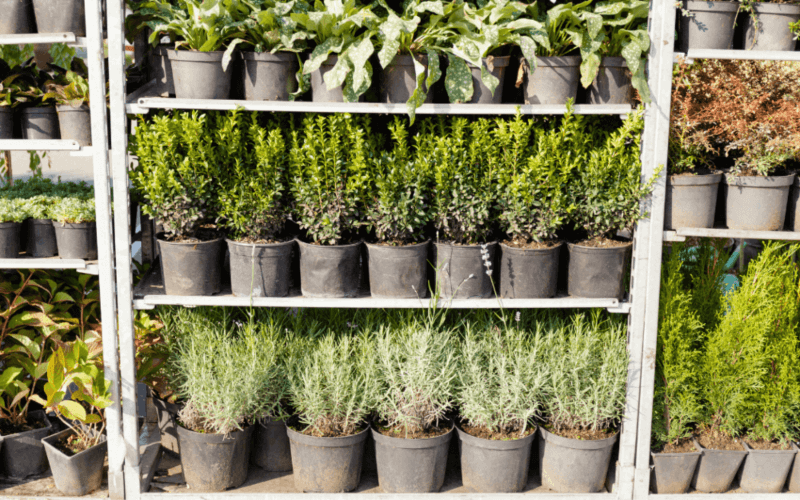 Plant sale
Give your supporters the opportunity to practice their green thumb when spring rolls around with a plant sale or garden show. Reach out to a garden center or local hardware store to see if they'd be willing to sponsor your event by donating seedlings, plants, and seeds to your plant sale. For a completely virtual plant sale, set up an online shop. Or, invite some of your supporters to peruse your plants for sale in staggered time slots to keep your donors safe.
"Take a hike" peer-to-peer fundraiser
In the summer, encourage your supporters to take part in some nature appreciation with a "take a hike" peer-to-peer fundraiser. Designate a day where all of your peer-to-peer participants should go outside and spend time exploring the great outdoors. In the weeks or month leading up to your hike day, your participants will spend time reaching out to their networks to collect donations and pledges based on step count or mileage.
Haunted porch contest
When Halloween rolls around, have some safe, socially-distanced fun with a haunted porch contest. Have your porch decorators start their own personal online fundraising pages. As people drive around admiring the spooky ambiance of various porches, they can vote for their favorite haunted porches by donating to their specific fundraising pages.
Virtual baking class
Nothing says the holidays like the smell of freshly-baked goods wafting through the air. Help your supporters take their baking game to the next level with a virtual baking class or cookie-decorating tutorial. Recruit a local baker or an amateur baker in your organization's network to livestream a class for the holidays. If you want to take things a step further, consider delivering all of the ingredients your supporters will need to each of your registered participants so they can follow along!
Ugly sweater party
Break out your ugliest holiday sweaters and have your donors ring in the holiday season in style with an ugly sweater party. Provide online entertainment in the form of an online silent disco with multiple livestreams from different DJs playing holiday music that your attendees can switch between. Or, alternatively, pair your party with a livestreamed holiday movie night of classics.
Just make sure to set up a website or social media page where your donors can share photos of their favorite ugly sweaters, whether it be a patterned, tinsel-adorned monstrosity or a sweater celebrating the miracle of Hanukkah complete with a light-up menorah. Collect votes throughout the event in the form of donations to personal peer-to-peer fundraising pages and hand out prizes at the end of the night for the ugliest and most creative sweaters!
Final thoughts
Fundraising during COVID has encouraged many organizations to re-think the way they raise money. As virtual and hybrid fundraisers surged in popularity during the peak of the pandemic, it became clear that this was a way of fundraising that was here to stay. As we continue to weather the ups and downs of fundraising during COVID, it's important to stay on top of fundraising trends and come up with fresh ideas to keep your supporters engaged.