Crowdfunding for nonprofits is a relatively recent phenomenon in online fundraising. Crowdfunding can take many forms, and it's usually associated with individuals raising money for a personal cause or on behalf of a nonprofit.
Nonprofits can host their own crowdfunding campaigns to receive online donations directly from their donors and their donors' social circles to fund specific, urgent projects or campaigns.
Any nonprofit can use crowdfunding for their cause. Whether live or online, crowdfunding can be an excellent method for your organization to build communication with your supporters and expand your donor reach.
Since crowdfunding campaigns often have a firm deadline for when fundraising ceases, they can be an effective means of funding a campaign or project relatively quickly.
However, jumping into a crowdfunding campaign without proper planning can prevent your nonprofit from taking advantage of all this particular fundraising style has to offer.
Remember to check your state's laws when it comes to crowdfunding to make sure your organization isn't breaking any charitable solicitation laws.
Let's break down the steps you'll need to take to effectively plan and run your campaign:
1. Set your crowdfunding goals.
Understanding the Basics
Before you can jump into a crowdfunding campaign, you'll need to know what you want to accomplish.
It's important that you take the time to consider whether crowdfunding is the best option for your nonprofit. After all, peer-to-peer fundraising may be more fitting for your goals if you're part of a larger nonprofit who can afford niche software.
If you're part of a newer or smaller organization who could benefit from using a third-party platform to solicit donations, then crowdfunding can be the solution to your fundraising needs!
Crowdfunding for nonprofits can have many benefits, but it also has some downsides. Some pros of crowdfunding are:
Creates fundraising momentum
Offers direct communication with donors
Tests marketing for campaigns
Raises a lot of money quickly
Some cons of nonprofit crowdfunding are:
Takes a lot of work for success
Competes in an oversaturated market
Does not work with every campaign
Once you've determined that crowdfunding is right for your organization, you need to create concrete goals.
When setting your fundraising goals, remember to use SMART goals. SMART goals are Specific, Measurable, Achievable, Relevant, and Timely. These guidelines help produce an effective target to plan your campaign around.
How to Implement It
When setting crowdfunding goals, you'll need to choose the most important objective: your overall fundraising amount. This amount is what you want to raise throughout the course of your campaign. You'll need to strike a balance between pushing your supporters to raise as much as possible and keeping the goal within their means. Aiming for around 30% more than what you need can give your nonprofit a cushion in the event that you don't meet your goal.
Determining your goal is easier if you have a specific project in mind that you want to fund. For example, an animal shelter may want to fund an expensive surgery for a dog in need or purchase ten new dog kennels.
Make the cause tangible so donors understand exactly how their funds will be used.
Once you've set your overall goal, determine giving tiers for your donors. Giving tiers are suggested donation amounts that appear on the donation form. Crowdfunding campaigns generally work best when these tiers are accessible (think $25 – $500), though your tiers will depend in part on the size of your donor base.
For example, it would be difficult to fund a $10,000 project with only 50 loyal donors. You'd essentially be asking each donor for $200!
Create giving tiers that reflect your donors' giving abilities.
Take the time to outline your goals carefully to increase the chances that your campaign will succeed.
In short: Determine your crowdfunding goal and giving tiers based upon your nonprofit's need and your donors' giving abilities.
2. Choose a crowdfunding platform.
Understanding the Basics
One of the most important decisions you'll make while planning your crowdfunding campaign will be choosing a crowdfunding platform.
Your platform will host your donation page and process the donations that you receive. Your nonprofit will customize the event pages based on the parameters of your chosen software and start collecting donations.
Since crowdfunding for nonprofits is becoming more popular among individuals, there are many platforms that you can choose from.
Generally, people are most familiar with platforms such as GoFundMe or Kickstarter, which are often used by businesses and individuals, as well as nonprofits. However, choosing a crowdfunding platform specifically for nonprofits may yield a better experience for your organization.
How to Implement It
Since there are plenty of crowdfunding websites to choose from, there are several considerations to take into account when making a decision, including:
Does the platform require knowledge of CSS or HTML?
Can donation pages be branded and customized to your organization?
How long does it take for donations to be processed?
Does the platform offer integration with your nonprofit's CRM?
Are social media features included?
Can you create an online storefront or sell products?
Are there easy-to-use management tools?
As you review the crowdfunding platforms available to you and try to answer the above questions, think about if you want a platform that is designed solely for nonprofits or if you'd like one that is great for all causes.
Do your research to learn about all the crowdfunding platforms out there and what they have to offer. If you find a website that has everything you want but isn't nonprofit-specific, it should certainly still be in the running.
Many crowdfunding platforms have multiple purposes, and you may benefit more from features that are outside the scope of what a nonprofit would traditionally look for.
Another factor to consider is how much the platform will cost. Some websites charge a platform fee to use their services in addition to the payment processing fee, which is standard for most platforms.
When searching for a provider, be upfront about your nonprofit's needs and budget so that you can create the best campaign possible.
Many crowdfunding platforms allow you to create a crowdfunding campaign for free. Usually, the provider will take a percentage of each donation or of the overall profits in addition to credit card processing fees. Check these fees in advance so that you can accurately determine the amount of each donation that you'll receive.
Crowdfunding platforms include:
Fundly
Snowball
DonorsChoose
CauseVox
MightyCause
Chuffed
Ultimately, your crowdfunding platform will be the cornerstone of your campaign. Do your research so that you can create the best campaign possible.
In short: Select a cost-effective crowdfunding platform that can meet your organization's specific needs by asking your provider targeted questions.
3. Design your crowdfunding page.
Understanding the Basics
Before you can start collecting donations, you'll need to design your crowdfunding page.
Most crowdfunding pages will offer a fundraising thermometer feature to help you track your progress toward your goal. An eye-catching donation button and fields for images and text should fill out the rest of the page.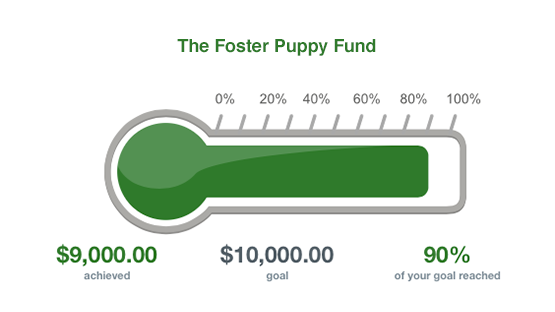 When crowdfunding for nonprofits, your donate button and other calls to action should be highly visible on your page to keep supporters focused on fundraising.
Remember to link your organization's website and social media to your crowdfunding page for donors to easily access more information about your cause and stay connected to your nonprofit.
How to Implement It
Depending on the level of customization you have, brand the page as much as possible to your nonprofit.
That means:
Displaying your nonprofit's name and logo.
Adding images that show the recipients of your nonprofit's aid.
Writing out your nonprofit's mission statement.
Including relevant videos or infographics.
Branding your crowdfunding page assures donors that their funds are going to your organization and that their donations are secure. Plus, a strong brand can generate better recognition, so that supporters are more likely to remember and recognize your organization in the future.
When it comes to adding visuals, quantity is important, but so is quality. Your images and videos should develop your crowdfunding campaign's story and keep your donors captivated.
Use the following tips when adding images to your campaign:
Upload chronologically (when you can). Since your visuals help to illustrate your campaign's story, post photos in order to follow the timeline of your narrative. That way, donors can follow your story and develop a deep connection to your cause.
Use photos that are crisp and clear. If possible, always take your photos and film your videos with a digital camera to ensure you have the best quality images. Additionally, this will ensure that your page looks professional.
Post visuals of the people or communities you serve. Your photos and videos can help donors visualize your project or cause, which can help them connect to the people you serve and understand how their money will be used. Therefore, post visuals that show your organization in action.
In addition to these basic page features, think about how you want to tell your nonprofit's story. Use the space you have to concisely explain how donors' gifts can enact positive change. Write 1 to 2 paragraphs that pack a punch!
In short: Design your crowdfunding page so that your mission is front-and-center and branded to your nonprofit.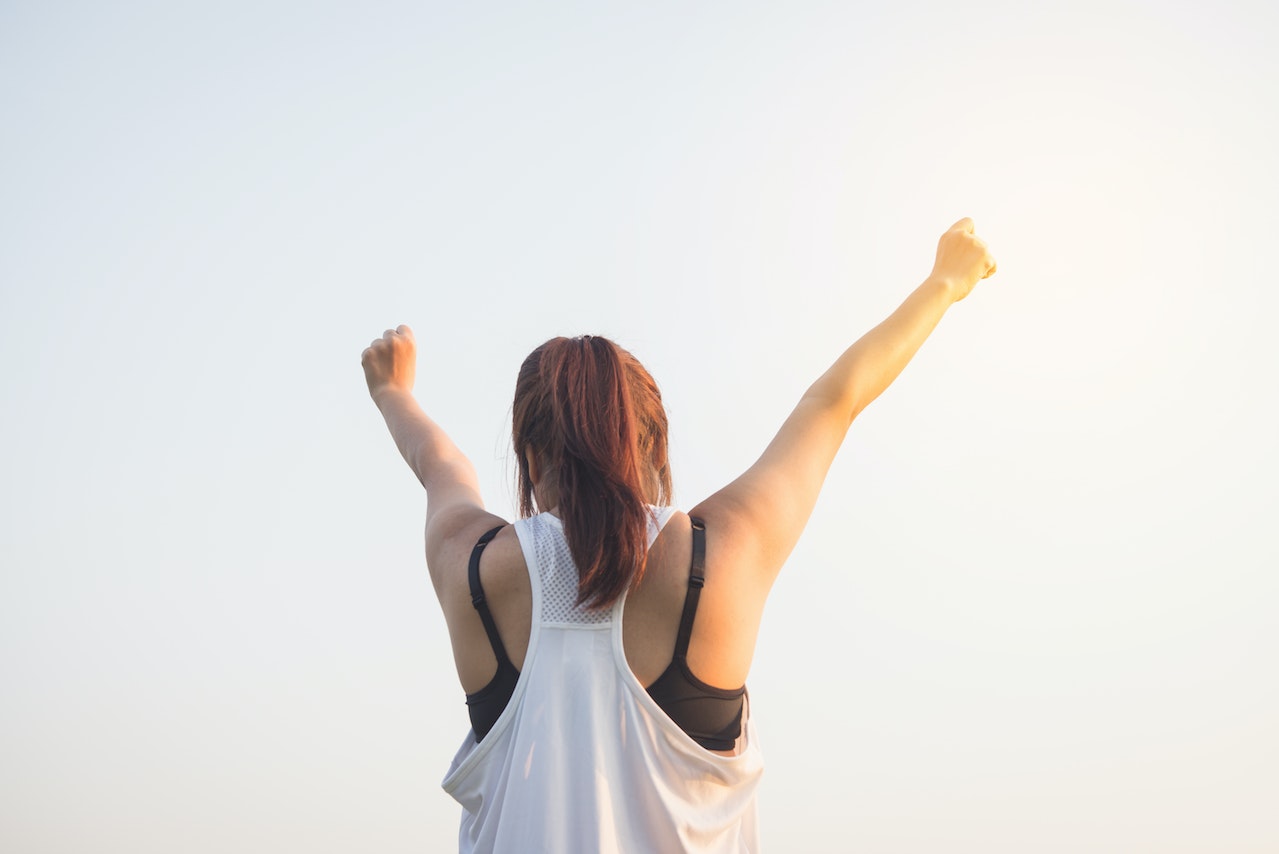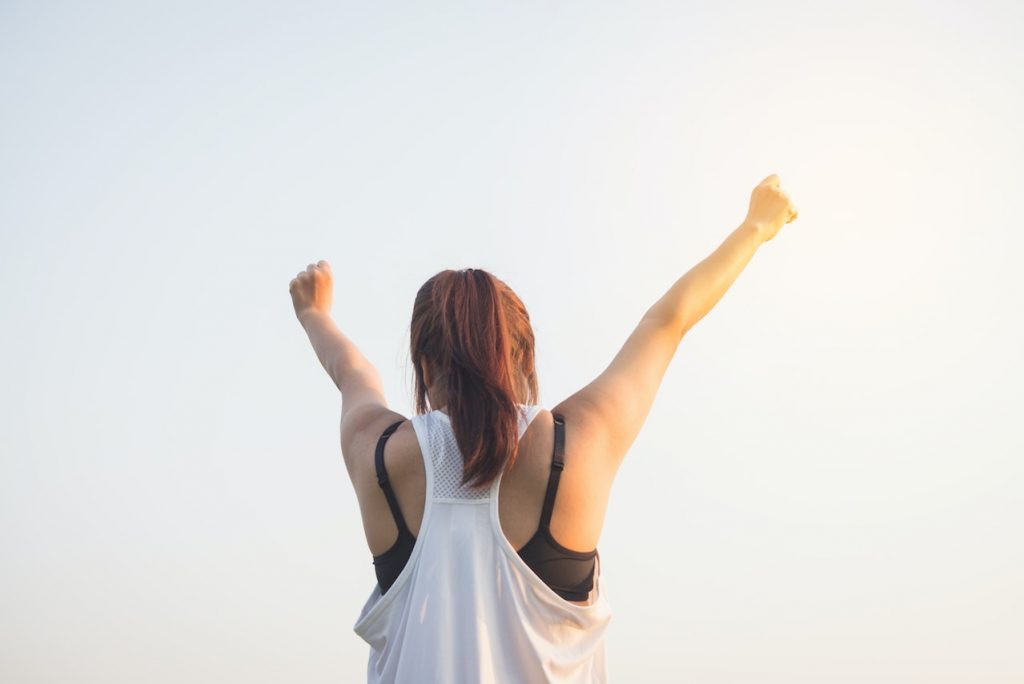 4. Motivate your supporters.
Understanding the Basics
There are different types of crowdfunding campaigns but two of them, donation and reward campaigns, are the most important to crowdfunding for nonprofits.
The donation campaign is the most common and simple type of crowdfunding. A donation campaign simply asks for contributions to a cause and nothing else.
The second type of campaign relevant to nonprofits is a reward campaign. Kickstarter is a common platform used for reward crowdfunding campaigns. One of the most effective crowdfunding strategies is offering incentives to your supporters. Doing so can encourage them to donate and spread the word about your campaign.
Incentive-based crowdfunding has been incredibly successful for both individuals and nonprofits. Rewarding donors for their contributions shows them that their donations are valued, important, and meaningful.
Offer fundraising products that supporters receive when they make a donation. You can either sell these products directly or offer them as rewards for reaching certain giving tiers.
Either way, the goal isn't just to give donors a prize for giving more; it's to motivate them intrinsically by connecting them more deeply to your cause.
How to Implement It
How can you accomplish this task with fundraising products?
You can provide supporters with a product that's meaningful. Products that remind donors of your mission can become treasured items that keep donors invested in your cause.
Nonprofits can better reach their donors by selecting products that donors will want and branding them so that the cause is front-and-center. Include your nonprofit's name and logo on your promotional products so that supporters are reminded of your cause whenever they use the product.
Plus, branding is free advertising for your cause. Whenever donors wear or use your products in public, they'll be spreading the word about your mission.
Products like t-shirts, water bottles, or backpacks can be effective choices for your nonprofit. These awesome items are often used daily, in public places!
In short: Offering fundraising products can motivate your supporters to donate more to your cause and can connect them more deeply to your organization in the long-term.
5. Advertise on social media.
Understanding the Basics
Once your campaign is up and running, you'll need to advertise to your donor base. Crowdfunding for nonprofits is great for online communication channels, especially social media.
Why?
These channels allow donors to access your campaign in a single click! The convenience of an online campaign can encourage more donors to give when they encounter it.
Plus, the social influence factor can persuade donors to give to your organization. Here's how it works: donors see others liking your social media posts and giving to your campaign, which can encourage them to join in with their peers to be a part of a larger movement.
Social media advertising also provides your organization with the opportunity to reach out to new donors who may be connected to your current supporters.
How to Implement It
To create effective posts, share content regarding your campaign, such as:
Videos that showcase your cause.
Campaign milestones.
Updates on the progress of your mission.
Recognition of top donors.
These posts can keep donors engaged during the course of your campaign by showing them why their donations matter and how their gifts are being used for good.
Additionally, creating a hashtag for your campaign can help supporters find your updates across multiple social media platforms. A hashtag should be short and catchy, so that donors can easily remember it and keep tabs on your campaign.
Participating in giving days is another great way to advertise your campaign on social media. Giving days can increase visibility on a cause and utilize the social pressure to donate.
Utilize social media trends to further increase your organization's reach and connect with a younger donor base.
In short: Social media is a natural channel for advertising your crowdfunding page and keeping donors engaged throughout the campaign.
6.Utilize email and text fundraising campaigns.
Understanding the Basics
Multiple channels of communication with donors can be crucial to crowdfunding for nonprofits. Both email and text campaigns serve as reminders, updates, and an easy way for your supporters to donate quickly.
Using both email and text for your nonprofit's crowdfunding efforts offers a constant connection to your donors to keep your campaign at the top of their minds.
With the increase of smartphone usage over the years, contacting supporters on the device they use most can easily increase donations.
How to Implement It
For email campaigns, create content that will have a lasting impact on your donors. Include photos and stories that highlight your organization's impact. Update donors on how the campaign is going by including your fundraising thermometer so they can see how close to the goal your nonprofit is. Send reminders to donate with links directly to your donation page. For top donors, send more personalized recognition emails celebrating their gift to your campaign.
Email tools such as Mailchimp can be integrated into your crowdfunding campaign to help automate your email process.
For text campaigns, your nonprofit should use shorter reminders (under 250 characters) for supporters to donate. Include links to your organization's website, donation forms, or sign-up forms in your messages. You can also use text messages to give short updates about how close you are to your campaign goal, as well as thank you and confirmation messages for donations.
To keep campaigns simple, the Qgiv fundraising tool offers both a peer-to-peer platform and text fundraising feature all in one place.
To increase urgency as your campaign closes, send multiple emails and texts to encourage last-minute donations.
In short: Email and text are great ways to communicate your crowdfunding efforts and keep donors in contact with your nonprofit.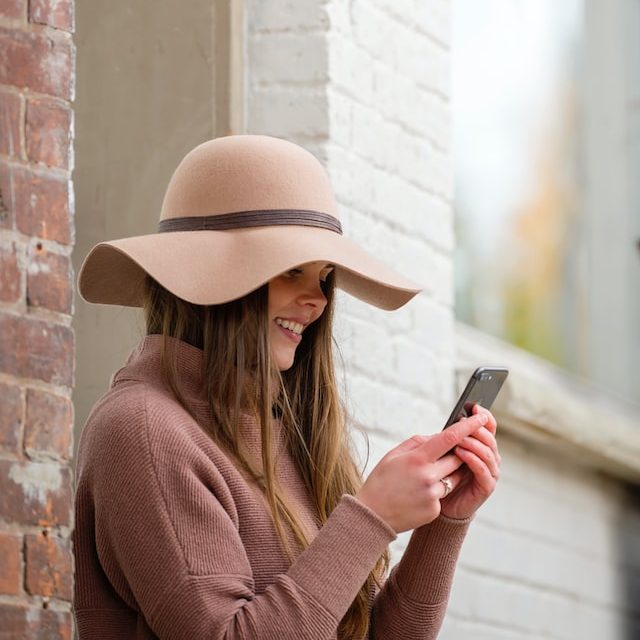 7. Match gifts to double the impact.
Understanding the Basics
Crowdfunding for nonprofits can also benefit from gift matching programs. Some companies offer employees the opportunity to donate an equivalent of any charitable donations their employees make. These matching gift programs are often a 1:1 ratio, effectively doubling the original donors' contribution.
Donors who can participate are more likely to give to a cause knowing that their gift is being matched. Plus, many donors will increase the amount they are willing to give so that their employer also gives more.
How to Implement It
Many donors are not aware of gift matching or are unsure if their company participates. To use gift matching to its fullest potential, advertise the program to your supporters.
The best way to get your crowdfunding donors to participate in your gift matching program is to include a gift matching tool directly on your donation form. These tools help automate the gift matching process, making it easier for donors to participate without any extra effort.
Remember to thank your gift matching donors and send an email to remind them of gift matching availability within 24 hours of their donation.
In short: Encouraging a matching gift program can increase the number of donations, as well as the donation size.
8. Transfer crowdfunding data into your CRM.
Understanding the Basics
Once you've received a contribution from a donor, input their data into your CRM.
Crowdfunding for nonprofits can collect a lot of new donor information, and CRMs help identify and organize your donor data by keeping their information in a centralized system to ease the process for your organization's marketing efforts.
After all, your donor data can be used to:
Thank donors for their current contributions and communicate with them once the campaign is over.
Address them by their proper names and titles across your marketing and communications.
Learn more about their giving capacities.
Calculate average gift size, and other useful analytics, that can inform your fundraising strategy.
Since data is vital to the long-term success of your mission, use it to learn more about your current donors and to create profiles for new donors who've appeared during your campaign. After all, the social nature of crowdfunding lends itself to reaching new donors.
Donor profiles are vital to the cultivation and stewardship process because they help you keep track of new and existing supporters.
How to Implement It
Design a system where you're able to not only track donors' giving habits and preferred giving methods but also keep an account of your communications and other important facts you learn about individual donors.
For example, if you know that your loyal donor, Steven, is passionate about healthy living, you should include that detail in his profile. That way, when you host a marathon or walkathon, Steven can be one of the first supporters you ask to participate.
The more detailed your profiles, the easier it will be for members of your staff to interact with donors and provide them with the most relevant information.
In terms of the actual data transfer, some crowdfunding platforms will offer integration with your CRM. If this is the case, then the transfer process is easy! Donor data will automatically be uploaded into your CRM. Double check that all the data was entered correctly, but you don't have to do the heavy lifting yourself.
Integrating a CRM such as Bloomerang can offer your organization custom mapping of your donor data and help target supporters to increase your revenue.
If you don't have CRM software, or if your software doesn't integrate with the crowdfunding platform you've chosen, then you'll need to manually transfer your data.
Though this process can be tedious, it's essential for growing and developing your donor base. Creating data entry procedures can help smooth the process so that all of your data is consistent across the board and organized.
For example, specify how addresses will be entered into your database. Will you use "Street" or "St."? Will phone numbers be written with dashes or as one long number? Though these details may seem innocuous, they can lead to errors down the road, such as duplicate profiles or incorrect contact info.
Once you've gathered all of your data, put it to good use with prospect research, which we'll discuss in the next step.
In short: Transfer the new data you receive into your CRM so that you can use it to grow and develop your donor base.
9. Perform prospect research.
Understanding the Basics
Once you've gathered your crowdfunding data in a centralized location (i.e. your CRM!), use that information to learn more about your donors.
Prospect research is one of the most effective means of gaining a comprehensive, holistic picture of who your donors are. Specifically, prospect research can help you identify potential major donors and other high-impact supporters.
Many donors with high giving potential won't give significantly to a crowdfunding campaign. There are a few reasons for this phenomenon, including:
Crowdfunding tiers generally ask for lower-level donations than other campaigns so as not to deter donors (i.e. $25, $50, $100).
Crowdfunding for nonprofits emphasizes urgency, and major gifts are rarely impulsive decisions.
Donors may not feel comfortable contributing a significant gift through an online giving channel.
Just because a donor gives a $100 gift, as opposed to a $1,000 gift doesn't mean that they aren't able to give significantly more.
The key is to use prospect research to identify those donors who do possess more giving potential and steward them to higher giving levels.
How to Implement It
Prospect research can help you identify key traits that signify major gift potential. These traits include:
A donor's giving ability.
A donor's affinity for major gifts.
A donor's giving ability speaks to their financial capacity for making a gift. After all, a donor can only give a major gift if they have the funds to do so.
But more importantly, a donor's giving ability can help you make a targeted ask that won't be too low or too high — in other words, an ask that's just right.
These characteristics can help you estimate a donor's abilities:
Political donations.
Real estate ownership.
SEC transactions.
Business affiliations.
Just as important as their ability is a donor's affinity for giving to your nonprofit in the first place.
Indicators of affinity include:
Past giving to your nonprofit.
Past giving to other nonprofit organizations.
Involvement on nonprofit boards.
Volunteering history.
Together, donors' abilities and affinities for giving should be analyzed comprehensively to truly understand their giving potential.
Once you've properly analyzed your research, you can customize a campaign to target donors with the most giving potential.
Catering to possible major donors can increase your overall donation amount, as many campaigns see the majority of their campaign funds gifted from the top 20% of donors.
In short: Prospect research can help your organization identify potential major donors by analyzing both their ability and affinity to give.
10. Send follow-up materials.
Understanding the Basics
This important part of the planning phase is often overlooked, in part because it occurs after the crowdfunding campaign.
First and foremost, ensure that all of your donors receive a donation receipt within 24 hours after their donation. This receipt confirms their donation and shows them that their gift has been processed.
Preparing a follow-up strategy is vital for the long-term success of crowdfunding for nonprofits. After all, you want to do more than receive donations; you want to grow your nonprofit and build stronger relationships with donors.
How to Implement It
Now that you know why it's important to send thank you notes to all of your donors establish that these letters are as effective as possible. You'll want to:
Send them in your donors' preferred communication channels. You don't want to risk thanking your donors in a communication that they may not even open. They'll never know how much your organization appreciates them! Save time and resources by sending thank you letters in their preferred channel. For new donors, use the emails that they provided when they gave their donation.
Personalize each communication. Address your donors by their preferred names and titles. For current donors, it's important that you use your most up-to-date data. A valued supporter may have earned a PhD or taken the name of their spouse. Show them that your organization cares about who they are by getting their names and titles right the first time.
Segment your donors. A major donor will likely expect more stewardship than a mid-level or new donor. Thank donors accordingly, so that they feel properly appreciated. Major donations, for example, may warrant a personal phone call in addition to a thank you email.
Even though follow up materials are sent after your campaign, plan in advance so that you can send your thank yous in a timely manner. Don't leave donors waiting! Send your thanks within 3 days after the campaign ends.
As a best practice, send them another communication that offers them further opportunities for engagement before you make another ask.
Following a crowdfunding campaign, update your donors once your original goal has been achieved! Show them how their contributions helped your cause, and invite them to stay connected with your organization through upcoming volunteer opportunities or events. These emails can also be used to ask your supporters for feedback to use for future campaigns.
Once your current campaign is over and your thanks have been sent, encourage donors to participate in your next campaign for a continued relationship.
In short: Plan your follow-up materials in advance to properly thank your donors for their contributions and keep them engaged once your campaign is over.
Final Thoughts
Crowdfunding for nonprofits can be a great way to quickly raise funds for urgent projects. Like with any fundraiser, it's important for your organization to create a plan and market your crowdfunding efforts to reach as many donors as possible. Utilize these steps to host a successful campaign based on your donor data.
To learn more about planning for a crowdfunding platform, check out the following additional resources: