In the modern fundraising world, creating an online fundraising strategy is essential to the success of your nonprofit. Thanks to the pandemic, online giving grew 21 percent in 2020 alone, and that growth isn't slowing down any time soon. As the world continues to grapple with the ups and downs of COVID-19, it's essential to meet your donors where they're most comfortable, and that means coming up with inventive online fundraising ideas.
Why should you consider online fundraising?
Aside from the necessity of virtual fundraising due to the pandemic, there are plenty of other bonuses to fundraising online. Online fundraising is extremely cost-effective compared to other types of fundraising campaigns, and our Generational Giving Report revealed that almost 55% of donors prefer to go online to make a gift.
Due to a lack of major upfront expenses, fundraising online is one of the most profitable ways to raise money for your organization. For example, rather than needing to spend money printing out endless flyers for a direct mail campaign, you can easily plan and execute an email campaign instead for far less money and with a more sizeable return on your investment. More involved in-person fundraisers or campaigns that require lots of resources can eat into your profit margins. Instead, with online fundraising, you can be sure that most of the money you raise will go directly towards your mission.
With virtual fundraising, it's also much easier to expand your reach. With social media platforms and a dynamic website, you can spread the word about your mission easily and attract new potential donors quickly. It's also much easier to target and personalize your message to different demographics, making your marketing strategy for fundraising far more effective.
What are the different ways to fundraise online?
From standard digital donation forms to peer-to-peer fundraisers, there are a wide variety of ways that nonprofits can fundraise virtually. Text fundraising is a very popular option for nonprofits because you can reach your donors directly and make it convenient for them to give from anywhere at any time. And if you're searching for fun and engaging ways to raise money, auctions and simple online events will get your donors excited to support your organization.
Looking for more ideas to take your fundraising efforts online? Check out our comprehensive list to keep your fundraising campaigns fun and fresh for all of your donors.
Classic online fundraising ideas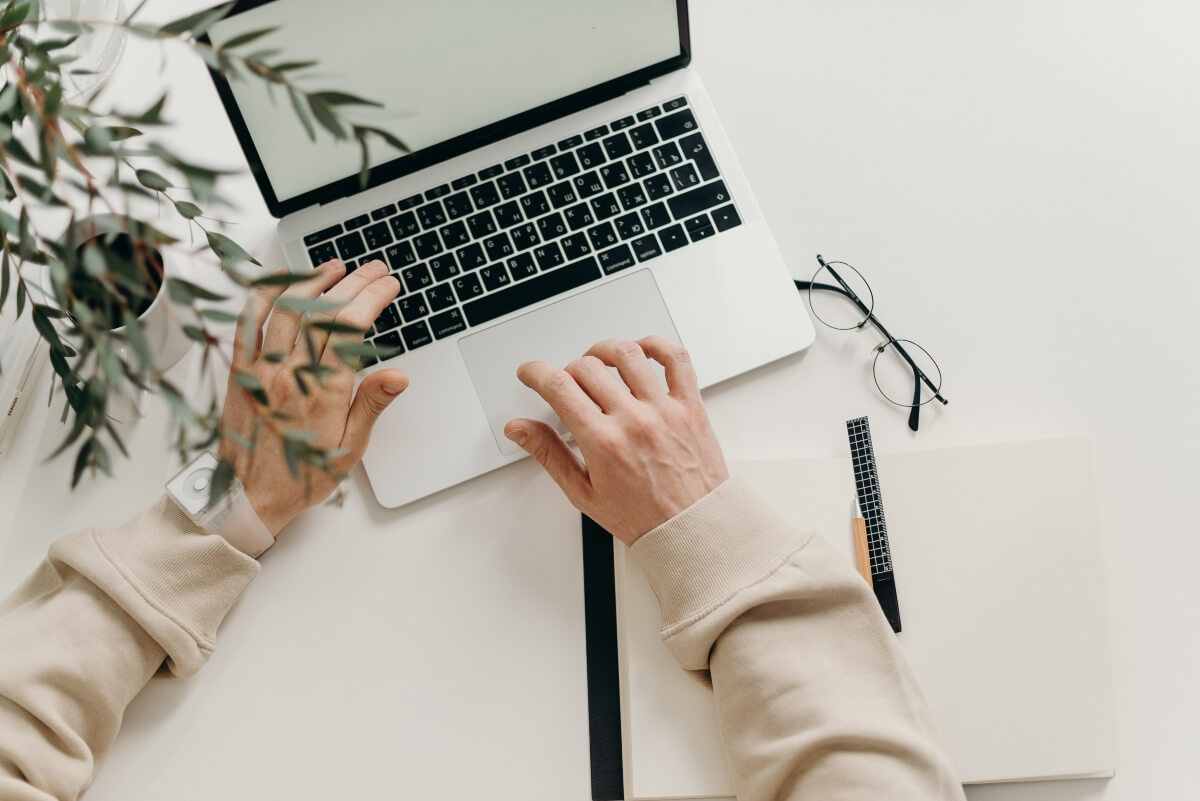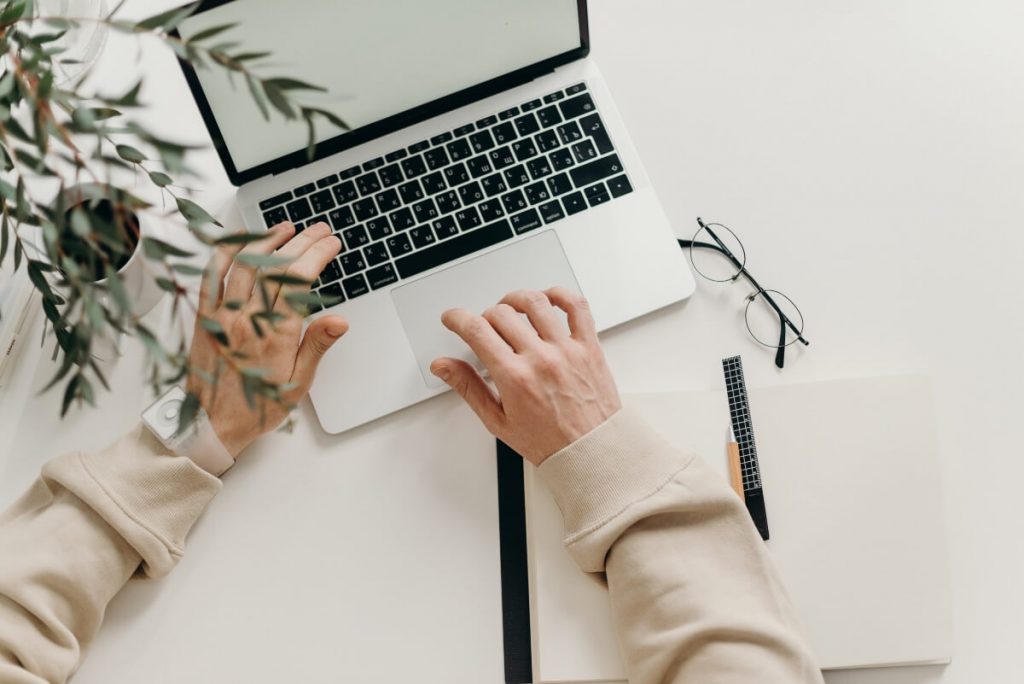 Email campaigns
A classic virtual fundraising option, email campaigns are an easy way to reach all of your donors. Even better, email fundraising has the highest return on investment than any other marketing channel with a $40 return for every dollar spent.
Social media campaigns
Social media is a fast and effective way to reach a wide variety of supporters and potential donors. In 2020, social media posts were the number one driver of charitable giving, and with special fundraising integrations on social media platforms, your donors never need to stop scrolling to donate to your organization.
Wishlist drives
Ever since the advent of the internet, the retail landscape has changed drastically. E-commerce has forever changed the way people shop, and your organization can use that to your advantage with wish list drives. Rather than asking people to donate material items directly to your organization, you can create a public wish list on an e-commerce site like Amazon where your donors can buy items you need directly online.
Matching gifts drive
Partner with a corporate sponsor or a major gifts supporter to host a matching gifts drive. The impact of a matching gifts drive is sizeable, with 84% of donors saying that they would be more likely to donate if a match is offered. All you need to do is promote your campaign effectively and watch the donations roll in!
Emergency campaigns
In the aftermath of a disaster, whether it be a devastating hurricane that has left your community flooded or a wildfire that has forced your community to leave their homes behind, you'll need to mobilize quickly to provide support. An emergency campaign can help you raise the money you need to effectively deal with the problems at hand.
Communication is key when it comes to running an emergency campaign, so make sure to give your donors consistent updates on what's happened, how you're providing relief, and continue appealing to donors in the weeks afterwards.
Recurring giving drive
It's no secret that recurring giving is one of the best ways for donors to give and make a substantial impact. Monthly donors give 42% more in one year than one-time donors and about 45% of donors participate in a monthly giving program. If you're looking for an long-term impactful way to raise money, a recurring giving drive is one of the best ways to do so.
Micro-donation programs
While micro-donation or give-back programs may not be extremely lucrative opportunities, every penny counts. Platforms like Amazon Smile, iGive.com, and ShopRaise help your donors passively donate to your organization every time they shop online. All you need to do is register your organization and spread the word to your donors. Then, every time they make an eligible purchase, you'll get a small percentage of the money they spent.
Virtual event fundraising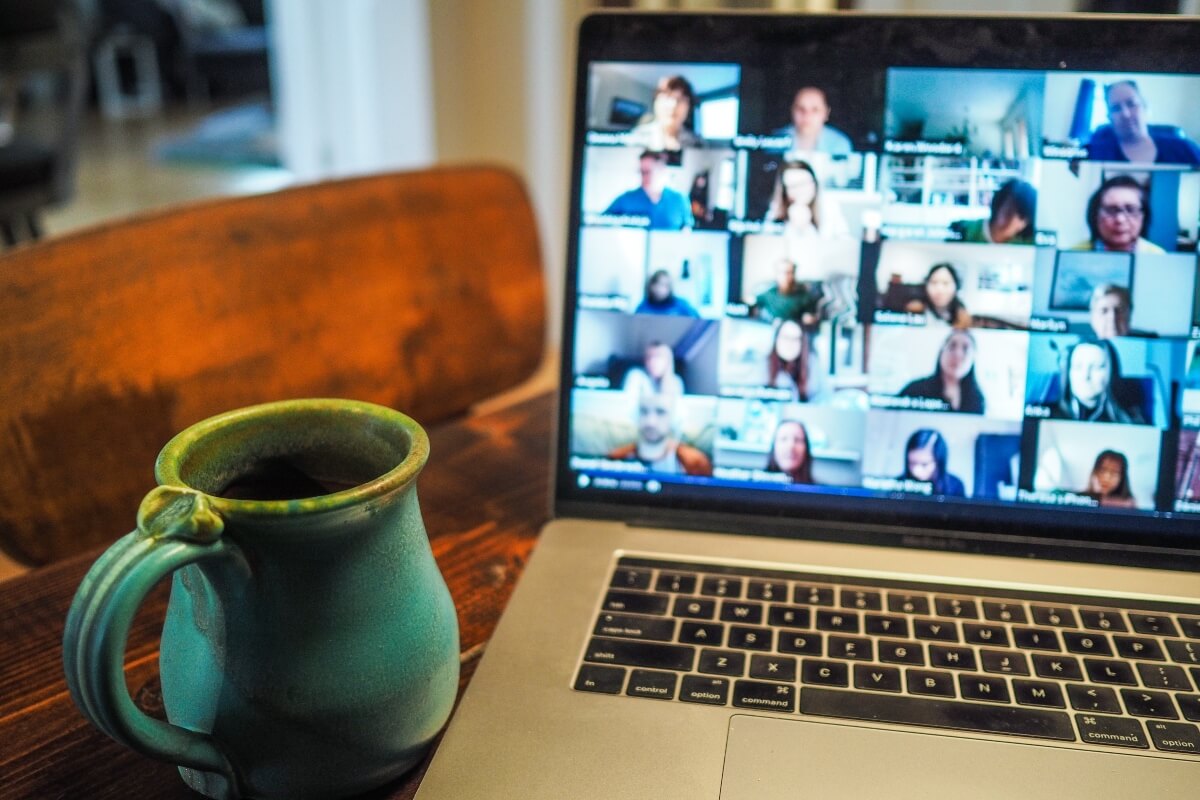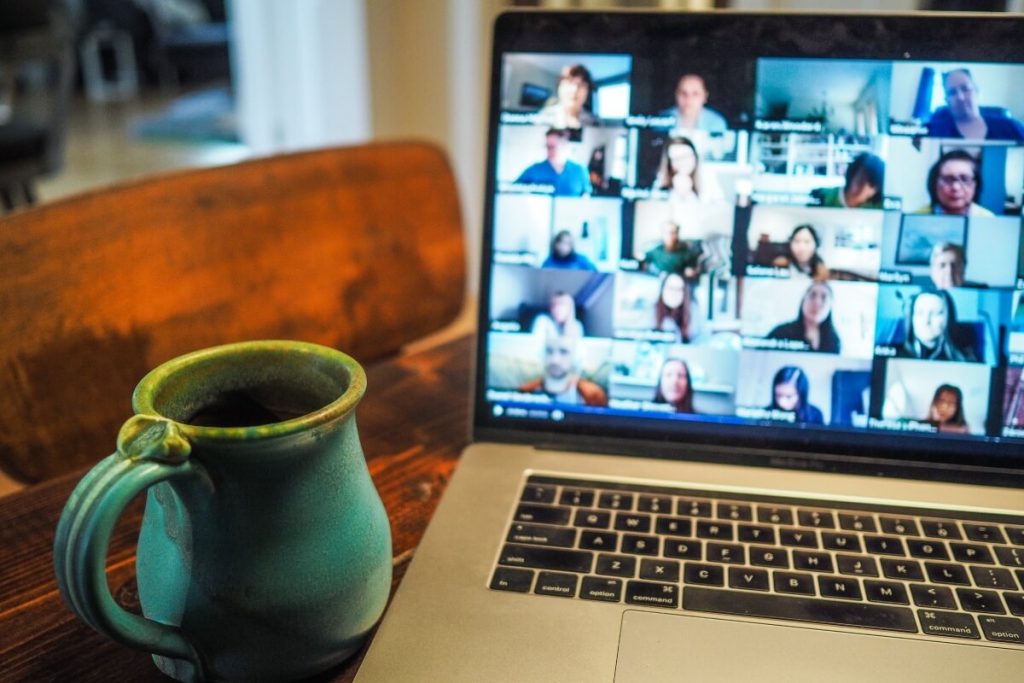 Cooking or baking class
Reach out to the chef of a popular local restaurant or send a call out to any supporters who are baking aficionados to host a virtual cooking or baking class as a fundraiser. Have people register for your event, then livestream the class to your participants so they can learn some new skills and recipes from the comfort of their own homes.
Virtual wine + cheese-tasting
When it's not safe to travel to your favorite winery, bring the winery to your supporters. Host a virtual wine and cheese tasting for your donors as a fundraising event. Have your supporters register online, then ship everything they'll need for this classy night to their homes. Alternatively, arrange pickup times and locations where participants can safely retrieve their wine and cheese before the event. Have your local wine expert guide you all through the different wines via livestream to complete the experience.
Virtual peer-to-peer run/walk/ride
When it's not possible to gather for a 5K, host a virtual peer-to-peer run, walk, or ride so your sporty supporters can still get in those miles in a safe environment. Check out the Team Resilience 2020 fundraiser from Erika's Lighthouse for an example of a great way to meet your fundraisers at their comfort level.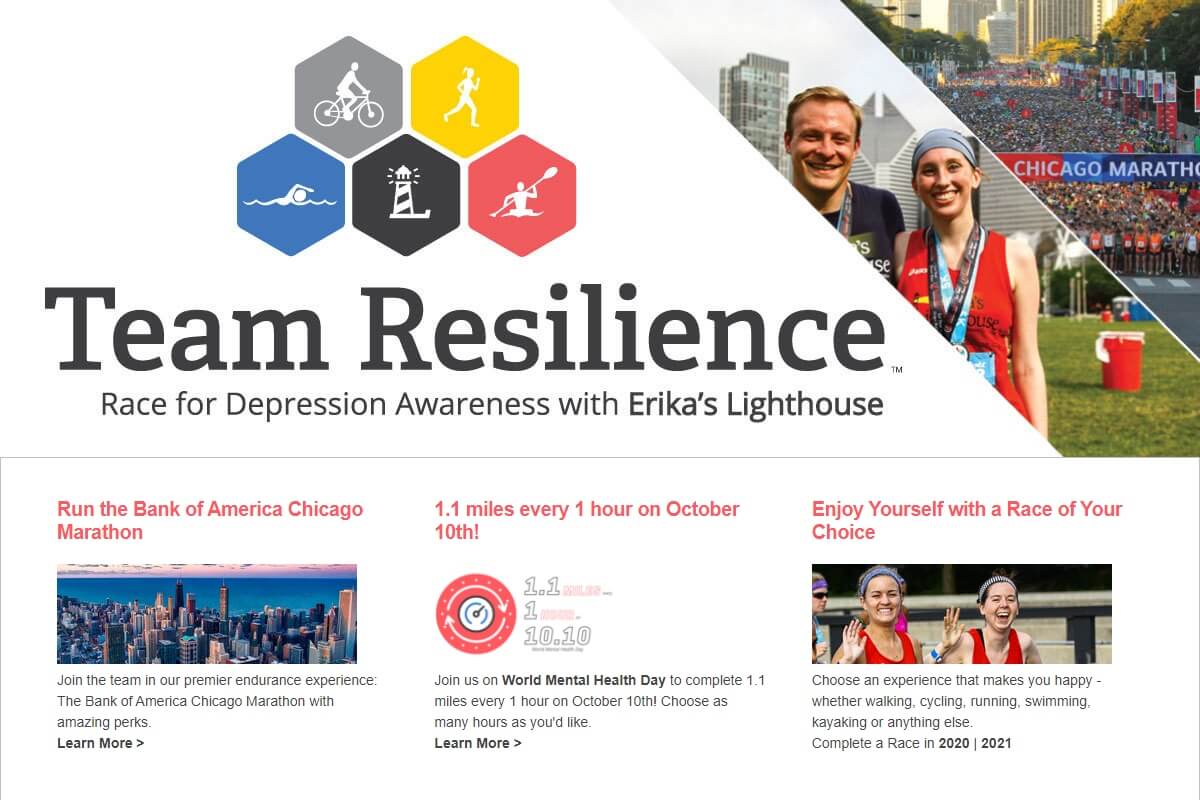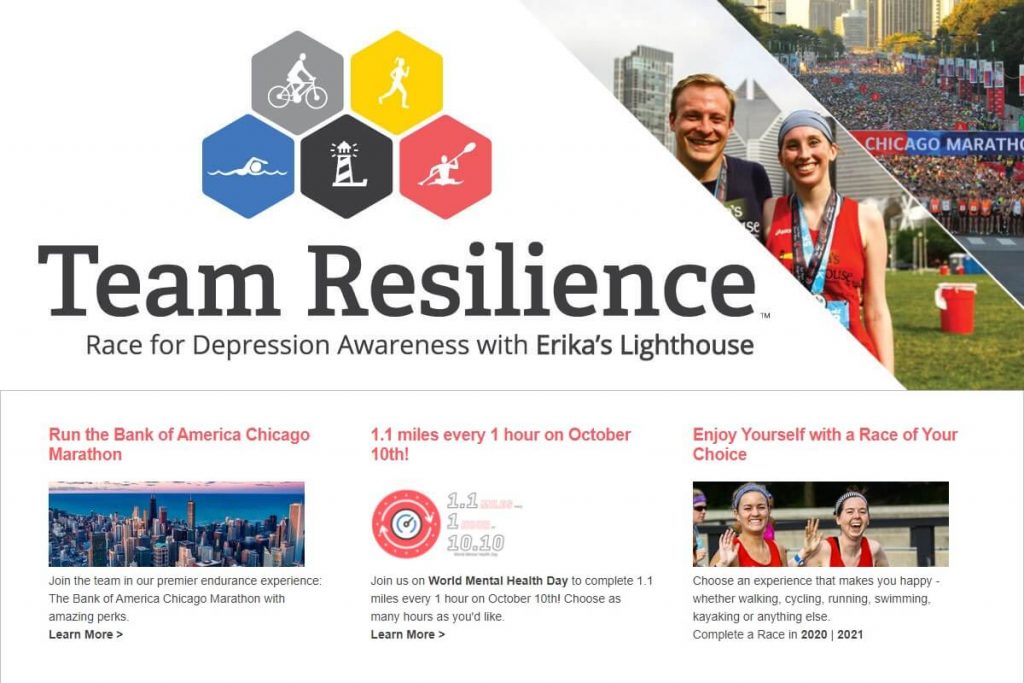 Virtual silent auction
When hosting an in-person auction isn't an option, a virtual silent auction is a perfect alternative to raise money for your organization. With the right software, you can flawlessly execute a silent auction event where all of your donors can bid on items from the comfort of their own couches.
Online networking event
Help your donors get better connected while raising money for your organization with an online networking event. Host it over a video conferencing platform like Zoom and take advantage of features like breakout rooms to allow participants to get to know each other in a smaller setting. This is a great event to pair with other fundraising opportunities like a raffle.
Virtual mixer
Give your supporters the opportunity to meet new people and make new friends with a virtual mixer. With the common interest of supporting your organization, they'll be sure to find like-minded people they can create bonds with.
Virtual open mic night
You probably have more than a few talented donors and volunteers who support your organization. Let them share and show off for a night with a virtual open mic night fundraiser. Create a roster of talent, sell tickets, and then set up a livestream where people can perform and watch, all from the comfort of their own homes.
Viewing party
Not ready to step back into a movie theater yet? Give your donors the full movie night experience with a virtual viewing party. Sell tickets to your livestream and give people the option to buy a viewing party package delivered to their homes, complete with popcorn, snacks, and soda.
Virtual craft fair
Set up an online store and tap your local artisans for goods to sell for a virtual craft fair. Make sure to advertise your artists and makers on your social media platforms leading up to the opening of your shop with photos and videos.
Virtual tours for museums
Your local museums may not be open for admission, but that doesn't mean you can't explore all they have to offer. Partner with your local museums to offer virtual tours to your donors, complete with fun, educational facts and some behind-the-scenes action.
Silent disco
Party the night away with a silent disco for your donors. Find some local DJs and set up a few different livestreams for them to spin some tunes on. Participants can switch between livestreams to pick what they want to listen to and have a dance party in their living rooms at home.
Virtual karaoke
There's nothing quite like belting out your favorite go-to tunes with your friends and a bunch of strangers on the weekends. While that might not be safe to do in a crowded bar for a while yet, with platforms like Watch2Gether and Zoom, you can recreate the magic of those memorable nights out for your donors as a fundraiser.
Virtual trivia night
Put your cache of fun facts to good use by hosting a virtual trivia night. Have your participants sign up as teams and go head-to-head for an entertaining night and some friendly competition.
Bingo night
Designate a night for a few fun games of virtual bingo. Sell bingo cards to your donors and pick some fun prizes to get them invested in your fundraiser.
Online scavenger hunt
With platforms like Eventzee, you can host an engaging virtual scavenger hunt for your donors. Check out how Big Brothers Big Sisters of the Bluegrass put their supporters' hunting skills to the test with their Scavenger Hunt for Kids' Sake fundraiser.
Online fundraising ideas for schools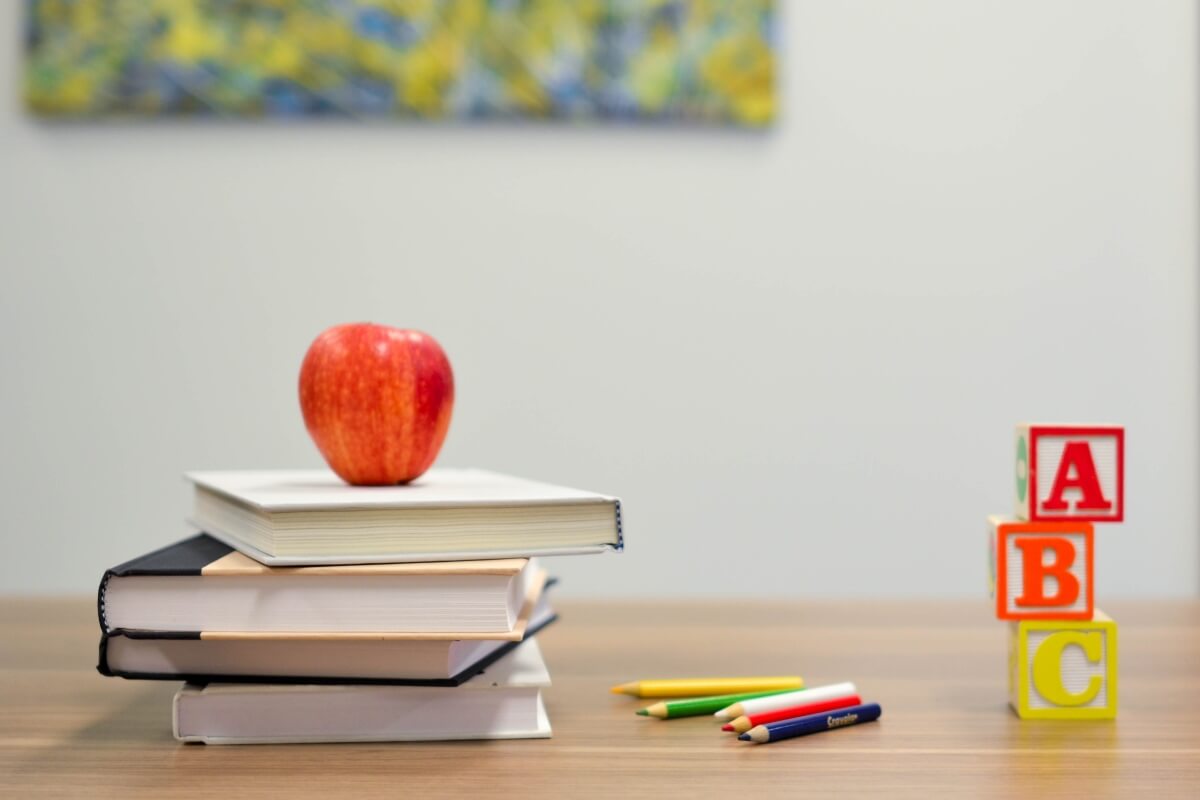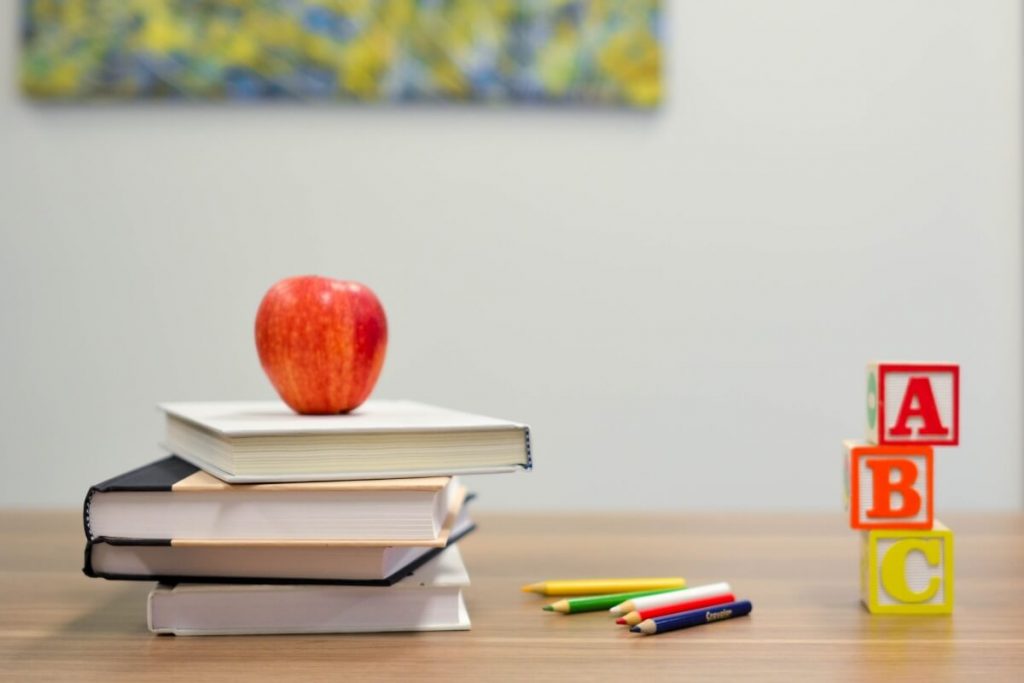 Peer-to-peer read-a-thon
Incentivize your students to read more with a fun peer-to-peer read-a-thon. Have your students team up with their friends and go head-to-head for some friendly competition. Encourage them to set reading goals and reach out to their friends and family to collect pledges for when they meet their goals.
Student art show
Give your artistic students the opportunity to show off their skills by hosting a virtual art show. Create an online exhibition to showcase impressive art pieces your burgeoning young artists have created. Consider adding in a few art pieces from professional artists that you can put up for purchase so your donors can take something home with them.
Gaming fundraiser
Round up a few teachers or partner with a local celebrity and have them go up against each other with video games like Among Us or World of Warcraft. Livestream the video games as a fundraiser and encourage donations from your school community throughout the event to show support for their favorite gamers.
Online tutoring
For students who need an extra boost to make it through their classes, offer an online tutoring service as a fundraiser for your school. Recruit students for peer tutoring opportunities, or partner with external tutoring services for more professional help.
"Around the World" virtual festival
Give foreign language students and cultural club members the opportunity to share their knowledge and cultures with their peers and the wider school community with an "Around the World" virtual festival. Have your students host social media takeovers of the school's social media platforms to share traditions, recipes, and fun facts from the cultures they've studied or come from. At the end of the festival, host a trivia competition to put what your community members have learned from the takeovers to the test. Check out the virtual peer-to-peer world trivia night the Children's Aid Foundation of Ottawa hosted for inspiration for your own trivia night.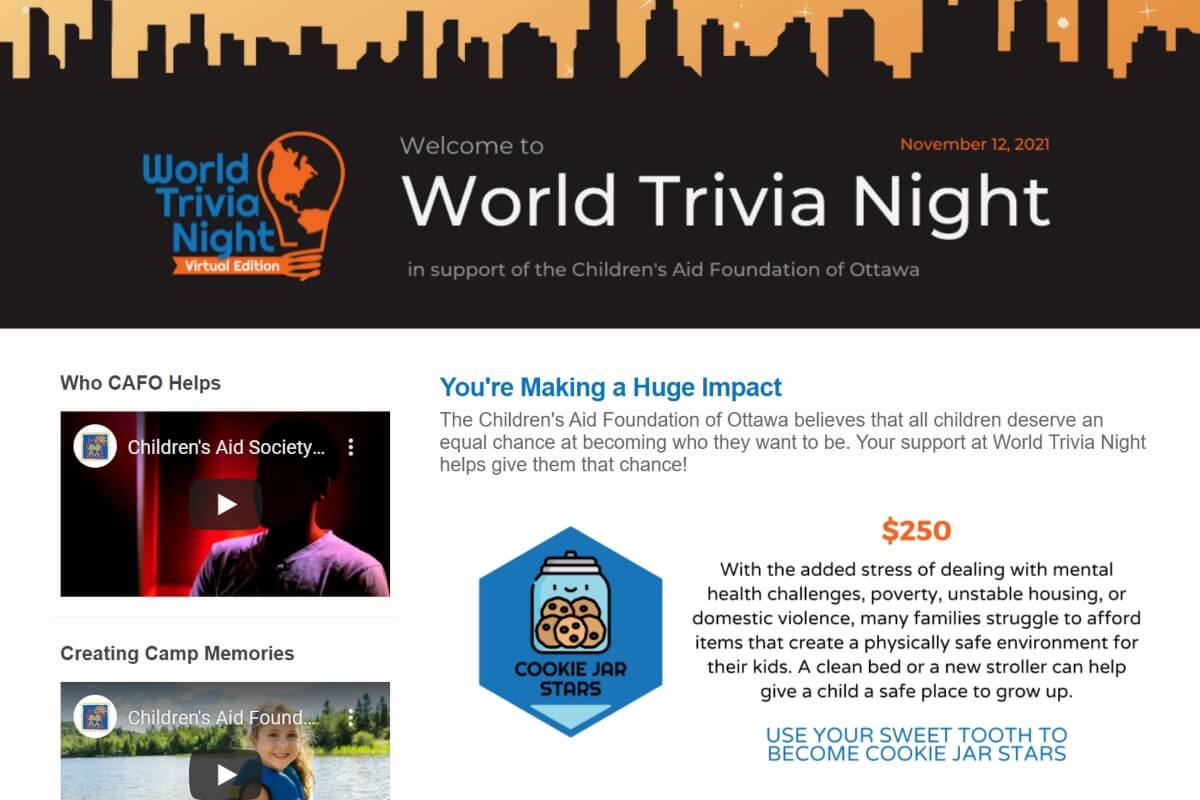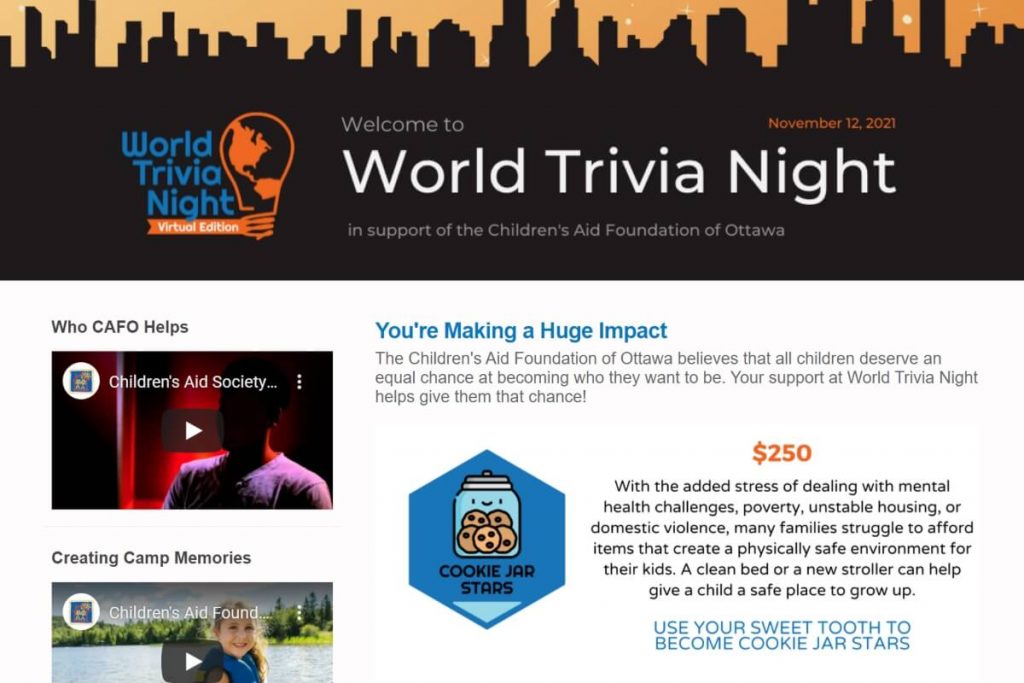 Virtual college + career prep workshop
Preparing for college and beyond can be extremely stressful for any high school student. Provide a little bit of support by hosting a virtual college and career prep workshop. Recruit a variety of professionals for a career talk panel and reach out to college admissions officers to see if they would be interested in hosting college application workshops for your students.
Virtual school supply drive
Give your students all the resources they need to succeed with a virtual school supply drive. Set up an online shop and ask your community to "purchase" school supplies so you can keep your bookshelves and supply closets fully stocked.
Recognition ceremony
Take time to acknowledge your outstanding students and volunteers with a virtual recognition ceremony. This is a great fundraising idea to pair with another event like a virtual silent auction or gala.
Virtual concert
Your school's band, orchestra, and choir work hard to prepare music pieces every year. Host a virtual concert to give them the chance to show off their hard work. Sell tickets to the livestream and prepare concession packs your donors can buy and get delivered to their homes to enjoy during the concert.
Online sales
A classic fundraising idea, online sales are a great way to raise money for your school. Partner with an organization like a brochure fundraiser provider to sell candy, wrapping paper, and other goods.
Online fundraising ideas for sports teams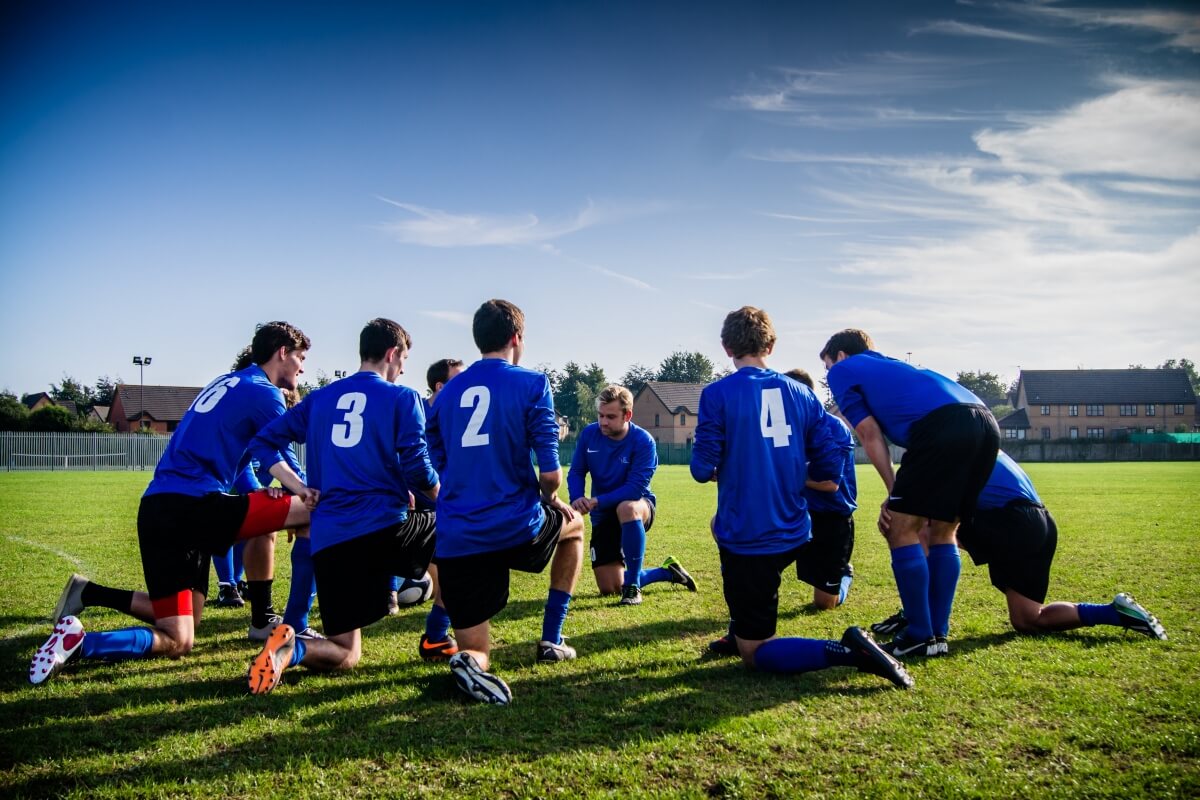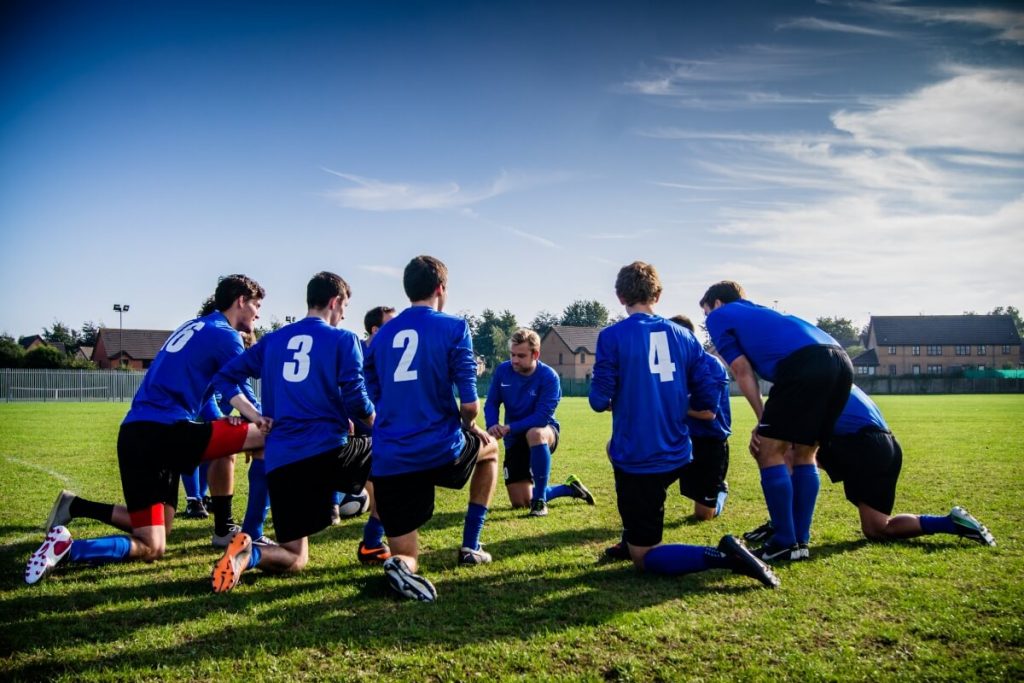 Showcase game livestream
Sports can get competitive and stressful, but they don't always have to be. Organize a just-for-fun showcase game to let your athletes blow some steam off while getting some practice in. Livestream the game and offer some fun commentary to make the game more entertaining for your watchers.
Sports equipment drive
Your team needs top-notch equipment to win their games with, but purchasing that equipment can get pricey. Host an online sports equipment drive so your team's supporters can buy equipment your team can use to train and play with.
Sports clinic
Young aspiring athletes don't always have access to the training they need to progress in their skills, but your team can help. Host livestreams or record videos of your team members demonstrating essential skills as a virtual sports clinic fundraiser to help any athlete looking to learn more about their sport.
VIP game packages
Courtside or field-side seats are highly sought after for fans who want to be close to all the action. Create a VIP game package that your supporters can buy online or bid on during an online silent auction to reserve those coveted front row seats at your games and a concession pack full of snacks and drinks to enjoy.
Team roster recurring giving campaign
For friends and family that want to show support for their favorite players, create a team roster recurring giving campaign. Ask your donors to give a monthly recurring gift based on the team number of their chosen athlete. Offer exclusive benefits to monthly giving program donors to encourage participation in the campaign. Check out Snider Hockey's monthly giving roster campaign for inspiration for your own campaign!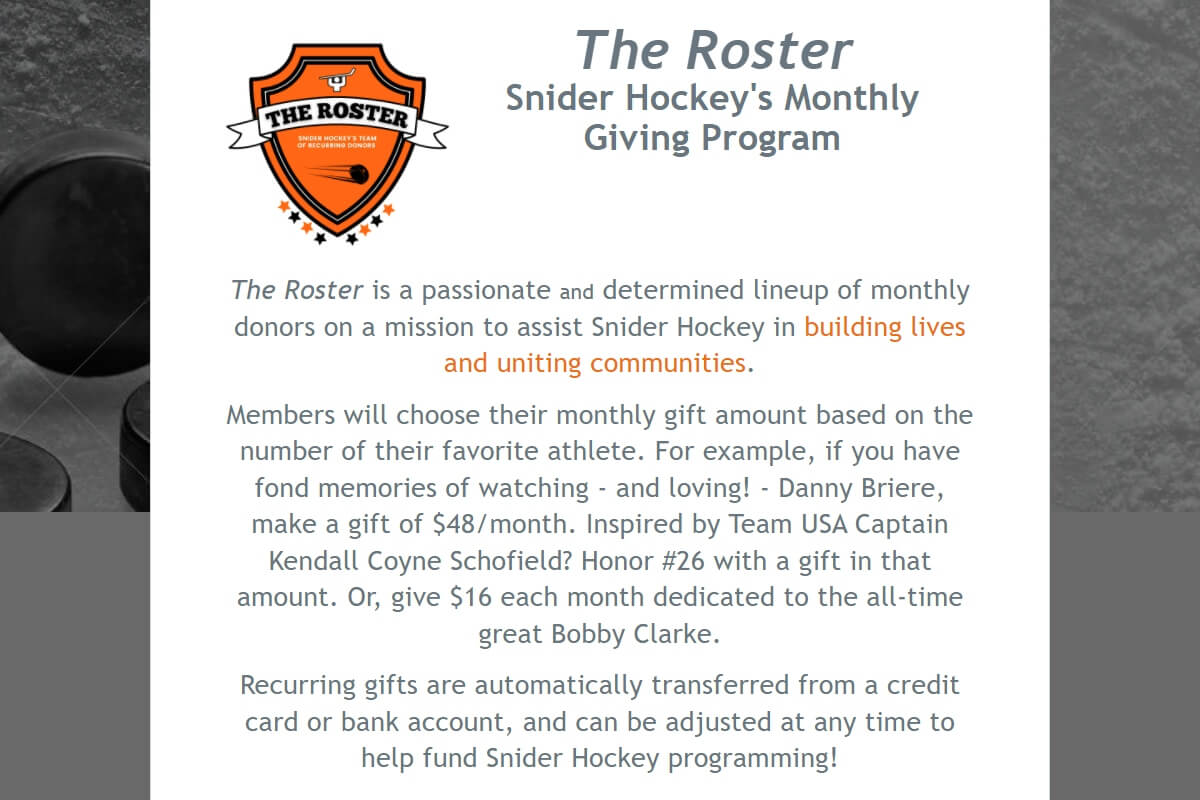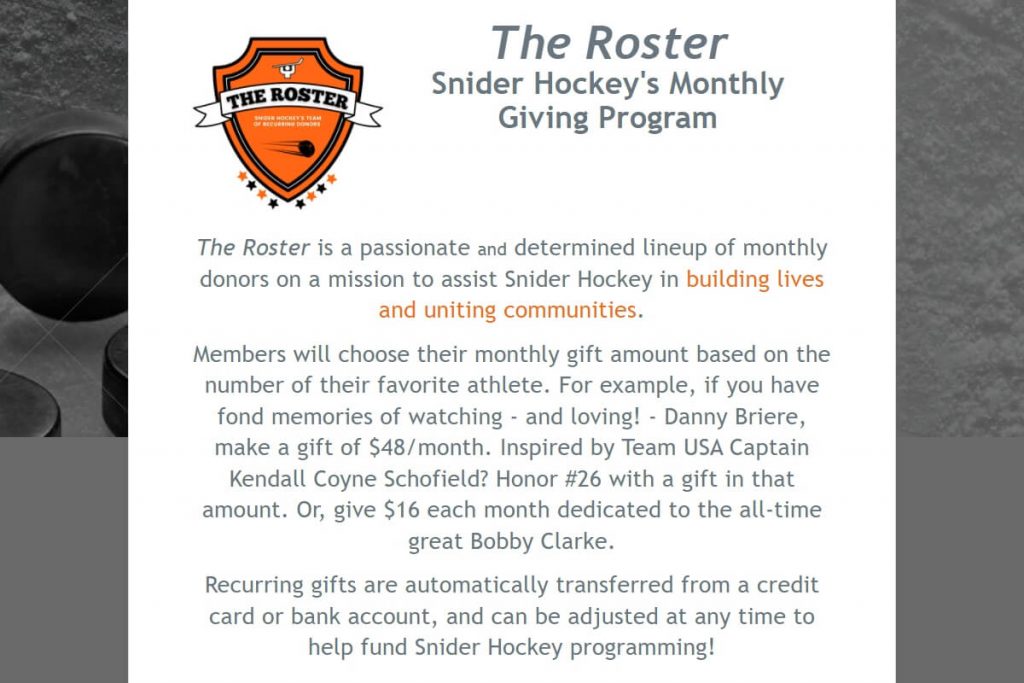 Sports tricks contest
Choose a tricky maneuver or a special skill for your student athletes to try to master. Have them set up individual fundraising pages and upload videos of them attempting the challenges. Then, ask your supporters to "vote" for the athlete that did it best by donating to their fundraising page.
Coaches talent challenge
Put your coaches' skills to the test by hosting a virtual talent challenge. Ask your coaches to record videos of them showing off their unique talents, then open it up to your supporters to vote for whichever talent they liked best.
Design challenge
You probably re-design your team merchandise every year, but after a few years, you might find it difficult to come up with new and fresh ideas. Give artists in your community a chance to submit their own designs for your next team shirt and turn it into a contest.
Jersey or t-shirt sales
Jersey and t-shirt sales are a great way to generate funds for your team. Fans and supporters will jump at the opportunity to rep their favorite players and show support for their favorite team.
Online discount book sales
Partner with local restaurants and shops to see if they would be willing to offer discounts to your team's supporters. Once you've collected these discounts, you can begin selling discount books online so your fans can save money whenever they shop local or dine out.
Seasonal online fundraising ideas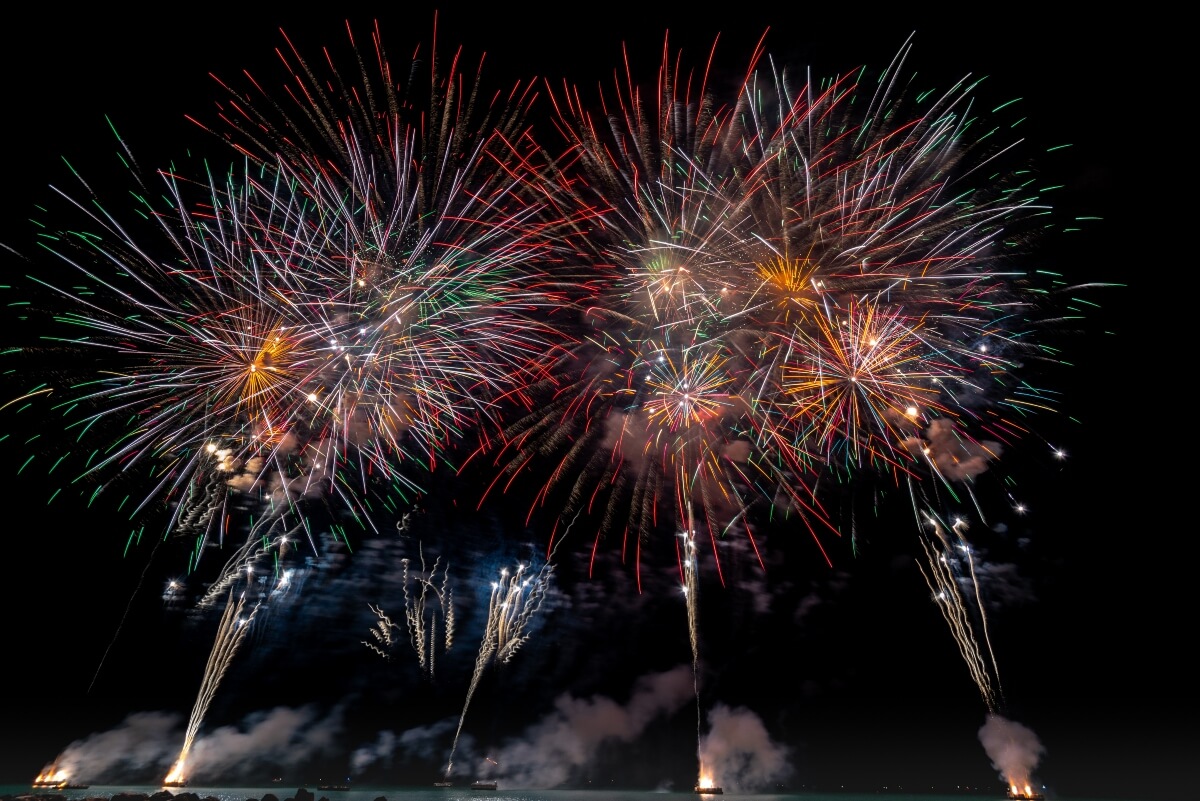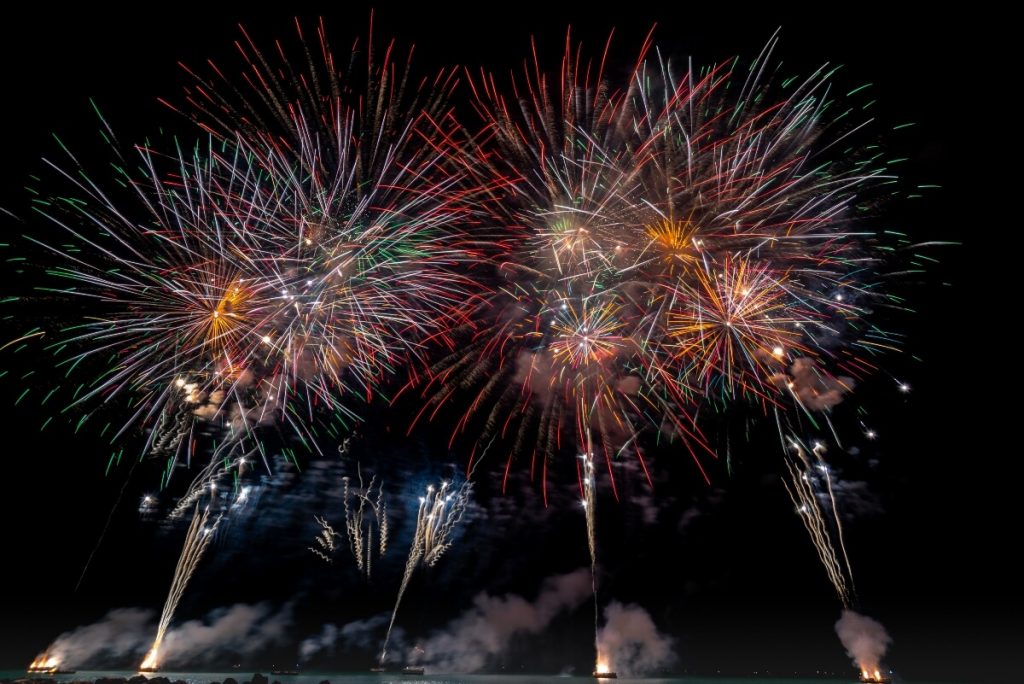 Turkey Trot or Santa Run
For many sporty families, holiday-themed 5Ks are an annual tradition. Host a peer-to-peer Turkey Trot or Santa Run so your athletic donors can help you raise money for your organization while also getting to participate in their favorite holiday event.
Holiday concert
When the winter holidays roll around, spread a bit of holiday magic by hosting a winter concert. Ask for volunteers from local musicians or music groups and livestream a concert full of classic songs and sing-a-longs.
"Egg My Yard"
Spread some springtime fun with an "Egg My Yard" fundraiser. Willing participants can pay to prank their friends and families by giving them the gift of a yard full of Easter eggs. Once a person has been pranked, they can pass on the eggs to the next unsuspecting springtime victim for a fee. For anyone who wants to keep their yard egg-free, sell egg insurance to protect their homes from any egg targeting.
Virtual outdoor fitness class
When the weather is warm, encourage your donors to get moving out in the fresh air by hosting a virtual fitness class. Ask a local fitness instructor to lead a livestreamed class that your participants can take outside.
Ugly sweater house party
Take a fun winter holiday tradition to the next level by hosting an ugly sweater house party fundraiser. Ask your donors to wear their ugliest holiday sweaters and gather in small groups to raise money for your organization. For house party inspiration, check out this Raisin' the Rent fundraiser from St. John Center for Homeless Men.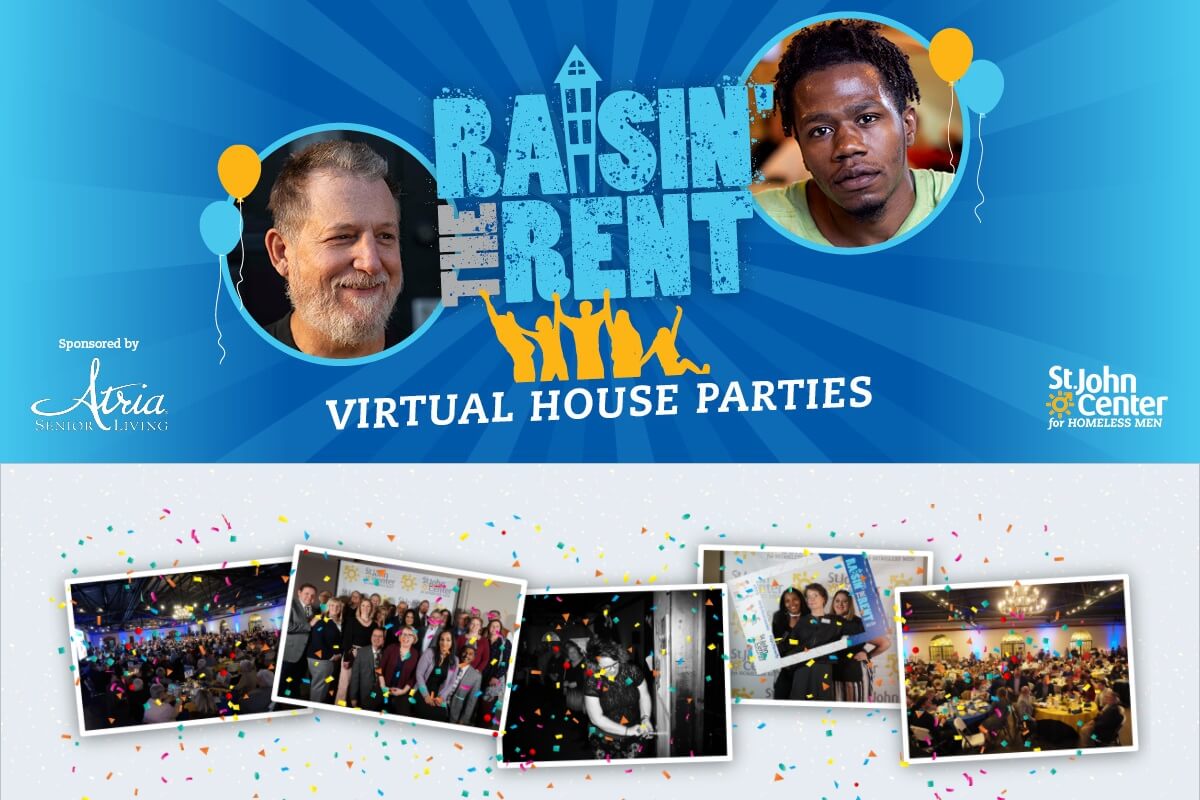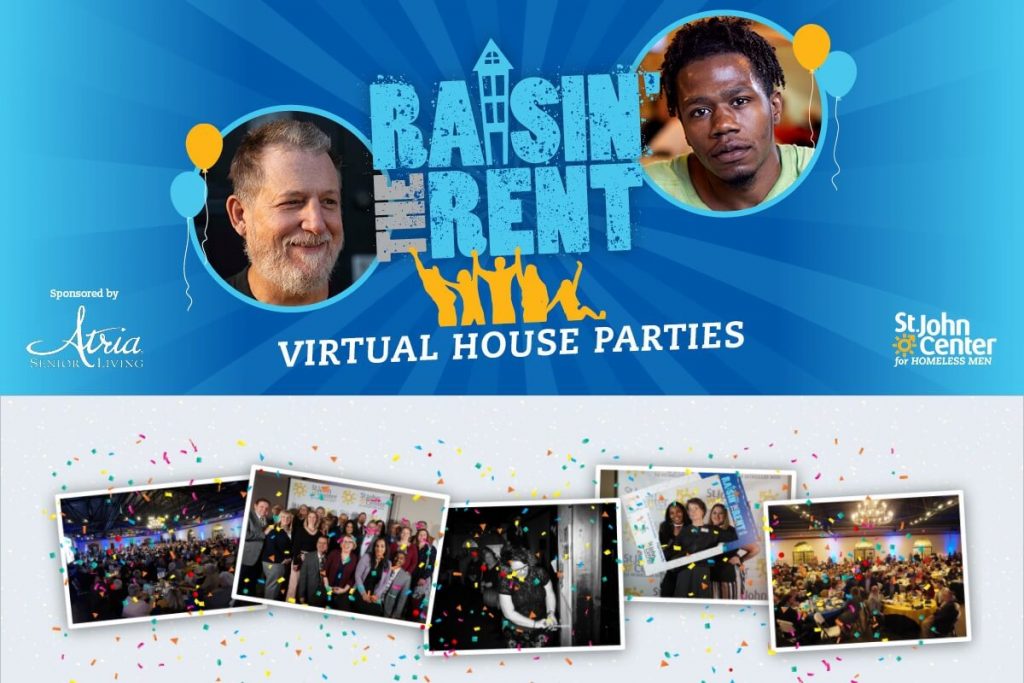 Holiday e-card campaign
Sending holiday cards is a great way to keep in touch with friends and family. Provide your donors with fun, topical e-cards they can send to their loved ones while also raising money for your organization. Check out how Brother Wolf Animal Rescue turned their annual Puppygram fundraiser into a virtual event if you're looking for ideas for your own holiday e-card campaign.
Virtual holiday lights tour and contest
As the nights get longer and winter sets in, it's time for holiday lights galore. Give your donors the opportunity to show off their own home light displays with a virtual holiday lights tour and contest. Ask your supporters to set up their own personal fundraising pages with videos and pictures of their light displays. Then, people can vote for their favorite holiday displays by donating to those individual fundraising pages.
Final thoughts
The rising popularity of online fundraising is changing the way organizations plan and create fundraisers. If you're searching for more ideas for your online fundraising efforts, these additional resources can help.